'De Tijd' is "European Newspaper of the Year"
The Flemish financial daily 'De Tijd' has been named "European Newspaper of the Year". 'De Tijd' shares the honour with the Dutch daily 'Trouw'. A jury selected the two titles from 232 entries from all over Europe. The jury described 'De Tijd' as "a modern and user-friendly newspaper, as opposed to a typical everyday business paper"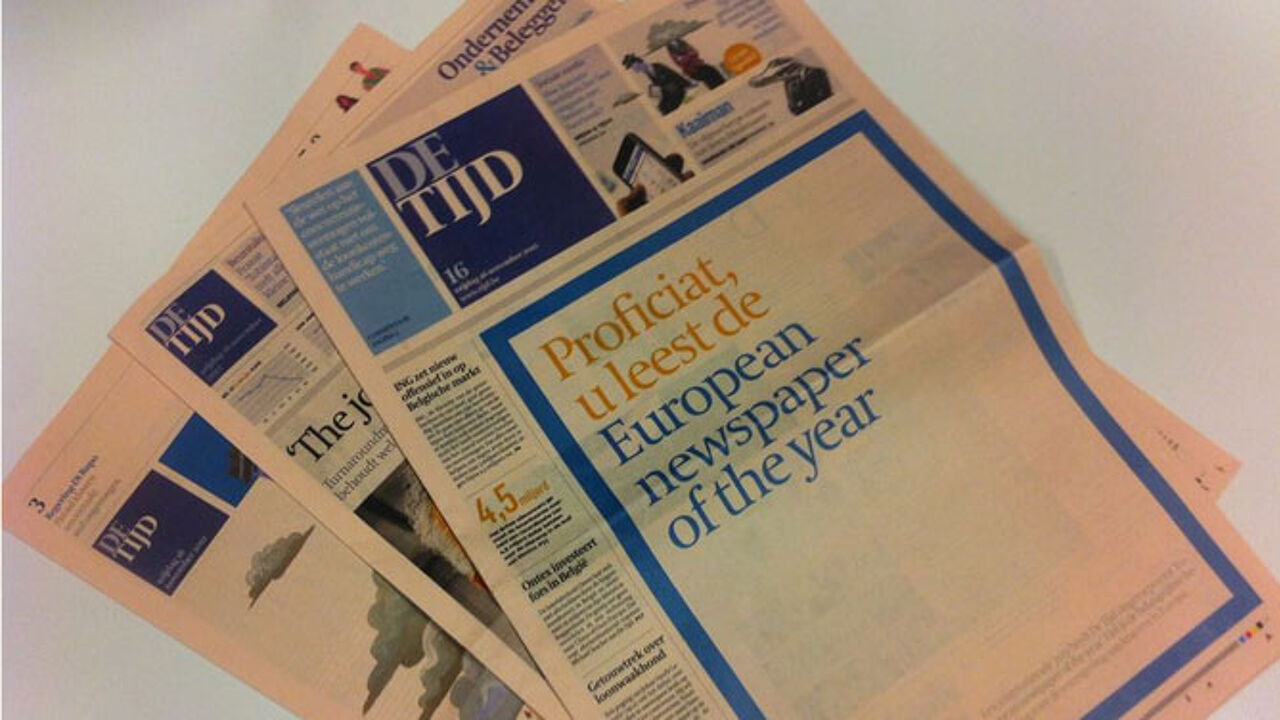 "Its use of clever navigation elements makes the paper more agreeable to read and refines its look and feel."

Last year 'De Tijd' underwent a facelift, changing both its form and its lay out. In March of this year, the paper changed from broadsheet to Berliner format.
The papers Artistic Director Jan Nelis told the VRT that "We have broken through the cliché that a business paper has to be grey, boring and predictable."
"De Tijd has always been a strong brand and now it has become a strong modern brand.