Dairy famers converge on Brussels
Dairy farmers from France, Germany and the Netherlands are converging on Brussels for two days of action against the low price of milk. The convoys caused considerable delays as they made their way slowly towards Brussels. A convoy of 250 German dairy farmers caused an eight kilometres jam near to the Dutch town Maastricht.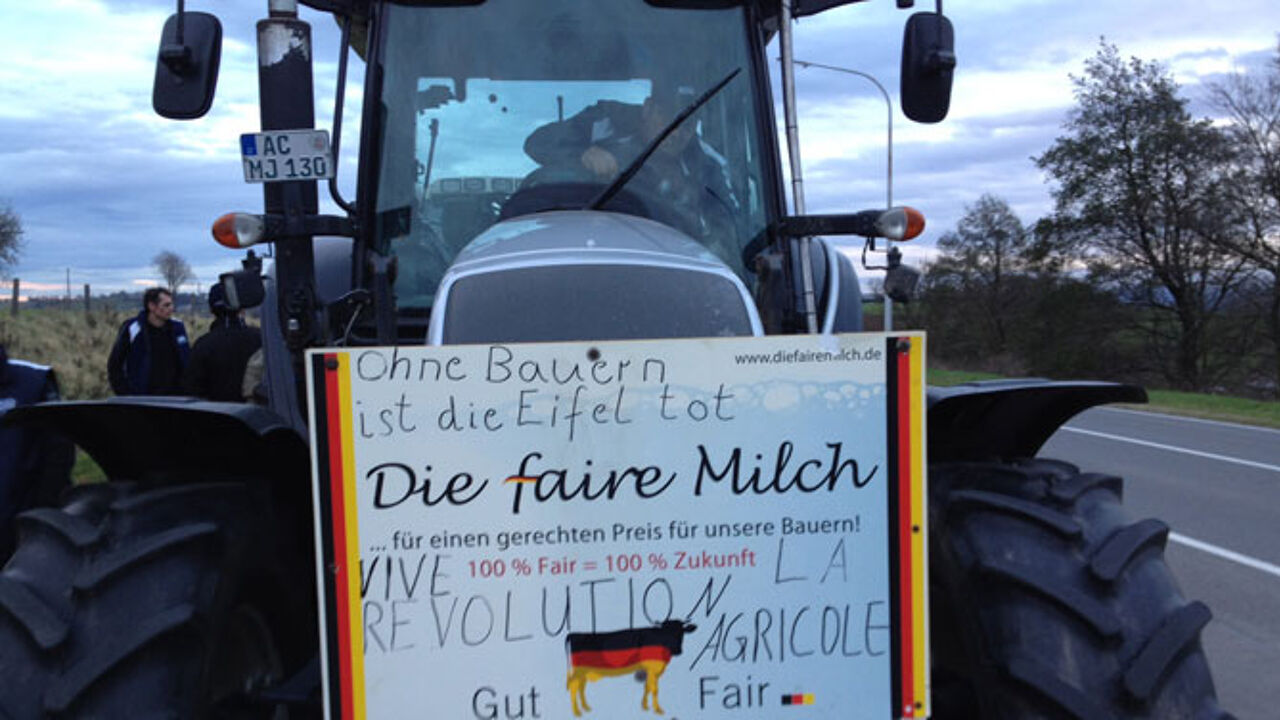 In addition to those farmers travelling in convoy, many more have made their way to Brussels in specially chartered coaches.
"Belgium is doing what it can"
Europe's dairy farmers are in Brussels to protest against low milk prices. They fear that EU austerity measures will mean cuts in their subsidies. The farmers say that they are already having trouble making ends meet.
The Flemish dairy farmer Peter Broeckx told the VRT that "There is a lot of hidden suffering on farms. No-one makes goes around shouting about it, but once you start to talk to your colleagues you realised that a lot of companies are in difficulty. However, it's in our nature to try and plod on, but there comes a time when enough is enough."
According to the Federal Agriculture Minister Sabine Laruelle (Francophone liberal) Belgium is doing all it can to get Europe to help the farmers. However, Ms Laruelle added that Europe isn't heeding Belgium's calls.
The Agriculture Minister says that the farmers' voices should be heard. According to Ms. De Ruelle, Walloon farmers are hardest hit by the crisis in the dairy and beef sector.