Disruption to train services around Antwerp
An accident involving a crane is causing disruption to train services in and around Antwerp this afternoon. At around lunchtime a crane that was being used by a maintenance sub-contractor toppled over, damaging overhead cables. All services were halted between Antwerp Berchem and Antwerp Central stations while an inspection was carried out.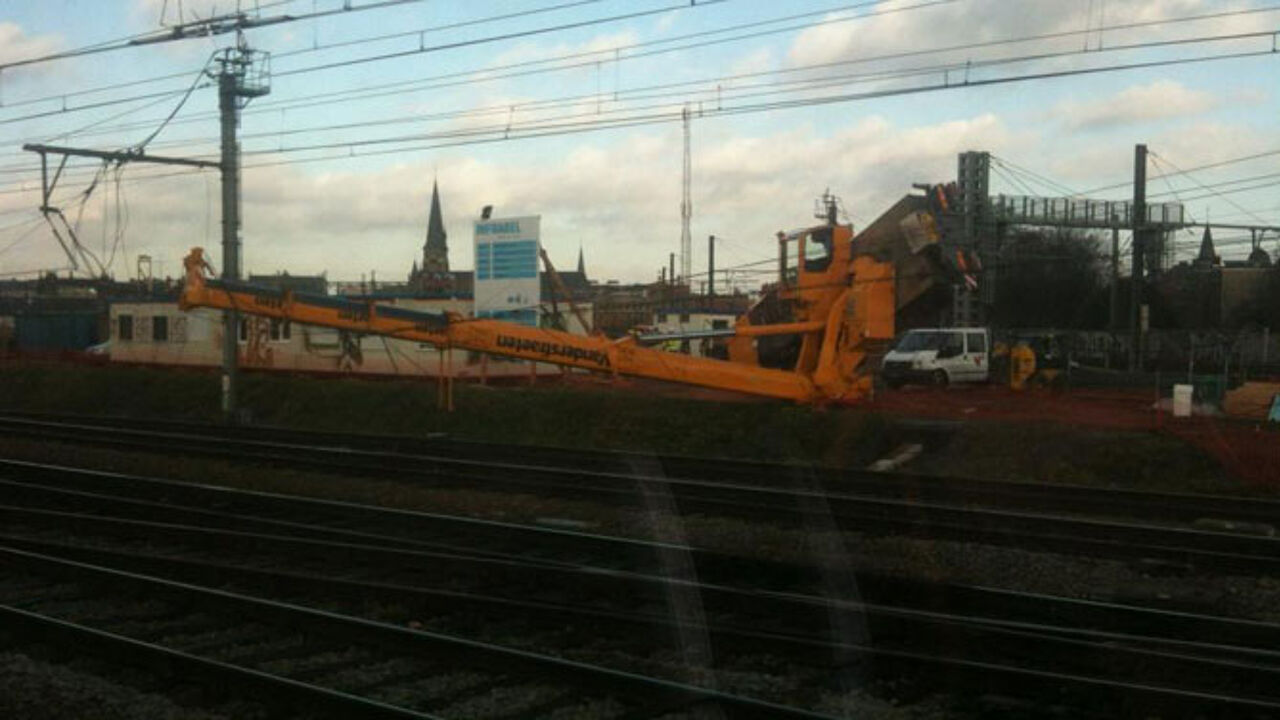 By 2pm some of the fourteen lines between the two stations had reopened. However, the company responsible for maintaining Belgium's rail infrastructure Infrabel says commuters can expect serious disruption to services during this evening's rush hour.
The six over ground tracks and 2 of the 4 underground tracks at Antwerp Central are out of service", Infrabel's Thomas Baeken told journalists.
"There are also problems on three lines at Antwerp-Berchem. This means that although through services to the Netherlands are able to run, services from Ghent and Lier are terminating at Antwerp-Berchem"
Rail passenger scan either change trains at Antwerp-Berchem or take the tram to Antwerp-Central