Protest results in traffic misery
A large group of farmers has assembled on the Luxemburgplein in front of the European Parliament. As well as being a popular place to enjoy a drink a pavement café, the Luxemburgplein is also on numerous busy bus routes that serve the capitals southern and easten suburbs.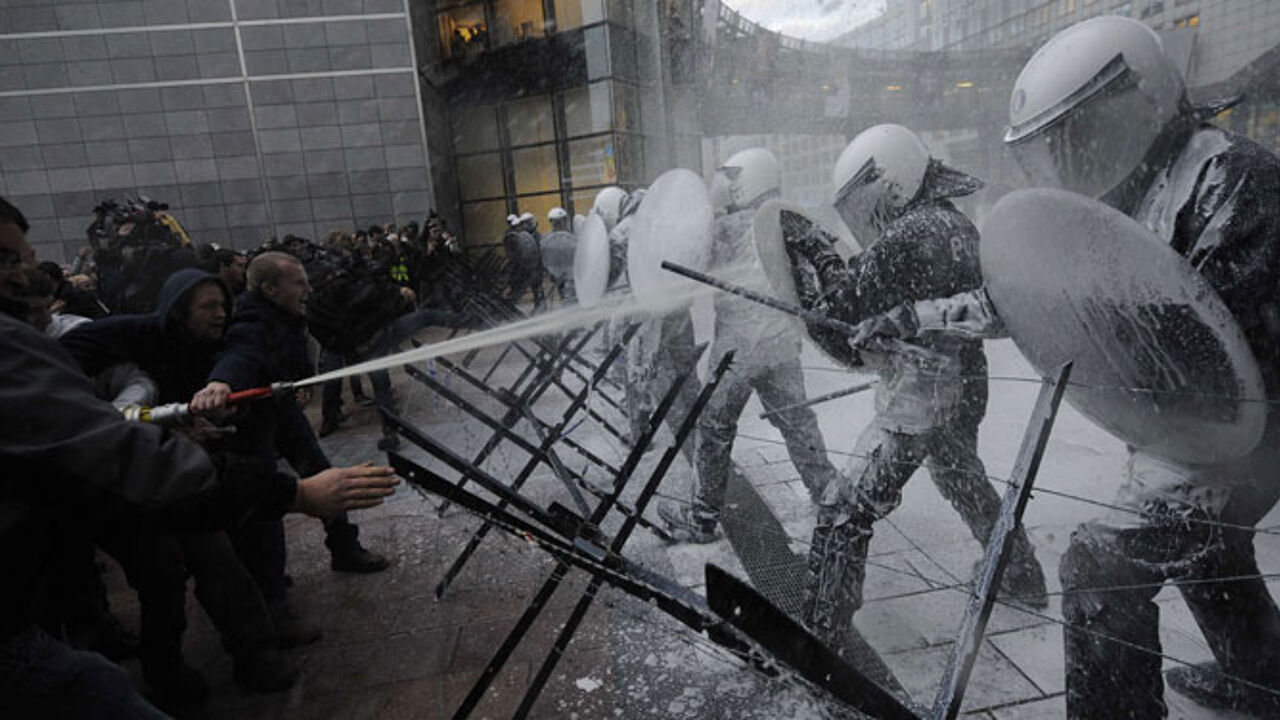 The farmers have dumped 15,000 litres of fresh milk on the square and no fewer than 11 bus routes have been diverted, making for a longer than normal commute home for thousands of people.

Meanwhile, four road tunnels have also been closed as a result of the farmers action. The farmers also sprayed the police with milk. They responded with teargas and truncheons.
According to the European Milk Board Office that organised the protest, around 2,000 dairy farmers from 15 countries are involved in the action.
The Brussels public transport company MIVB reports that the routes of buses 12, 21, 22, 27, 34, 38, 60, 64, 79, 80 and 95 will be subject to diversions until 6pm on Tuesday.
Meanwhile, the Reyers, Tervuren, Jubelpark and Wet Tunnels are all closed to traffic.