First snow of the winter surprises drivers
The Federal Police has warned motorists to take extra care today as driving condition have deteriorated considerably as a result on Saturday night and Sunday morning's snow. The icey conditions have resulted in a number of accidents especially on the motorways. Gritters worked through the night to try and keep the roads clear of snow.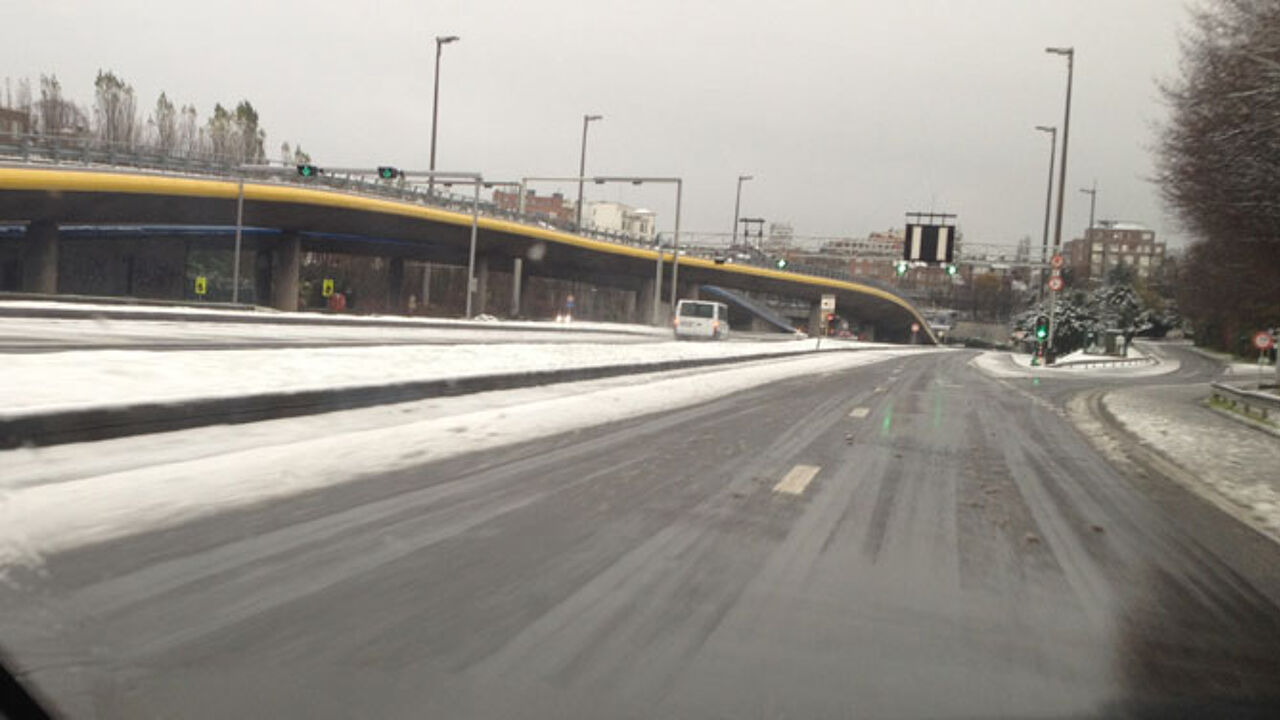 With the exception of West Flanders snow fell in the whole of our region. By breakfast time this morning there was a dusting of snow on parked cars, roads and footpaths. However, the snow isn't likely to stick.
The snow took many motorists by surprise. This resulted in numerous accidents. On the Brussels orbital motorway several cars were involved in an accident near Grimbergen in Flemish Brabant. No one was injured, but the clear-up operation resulted in delays for motorists.
7 people were injured, 1 seriously in an accident at Sint-Job-in-'t-Goor in Antwerp Province.
Meanwhile, an accident caused delays on the E411 at Jezus Eik (Flemish Brabant). More sleet and snow is expected tonight and the cold spell is expected to continue well into next week.