1,000 tons of road salt went on the roads last night
It's snowing across Belgium, but few accidents have been reported as many people across the land have been taking their precautions.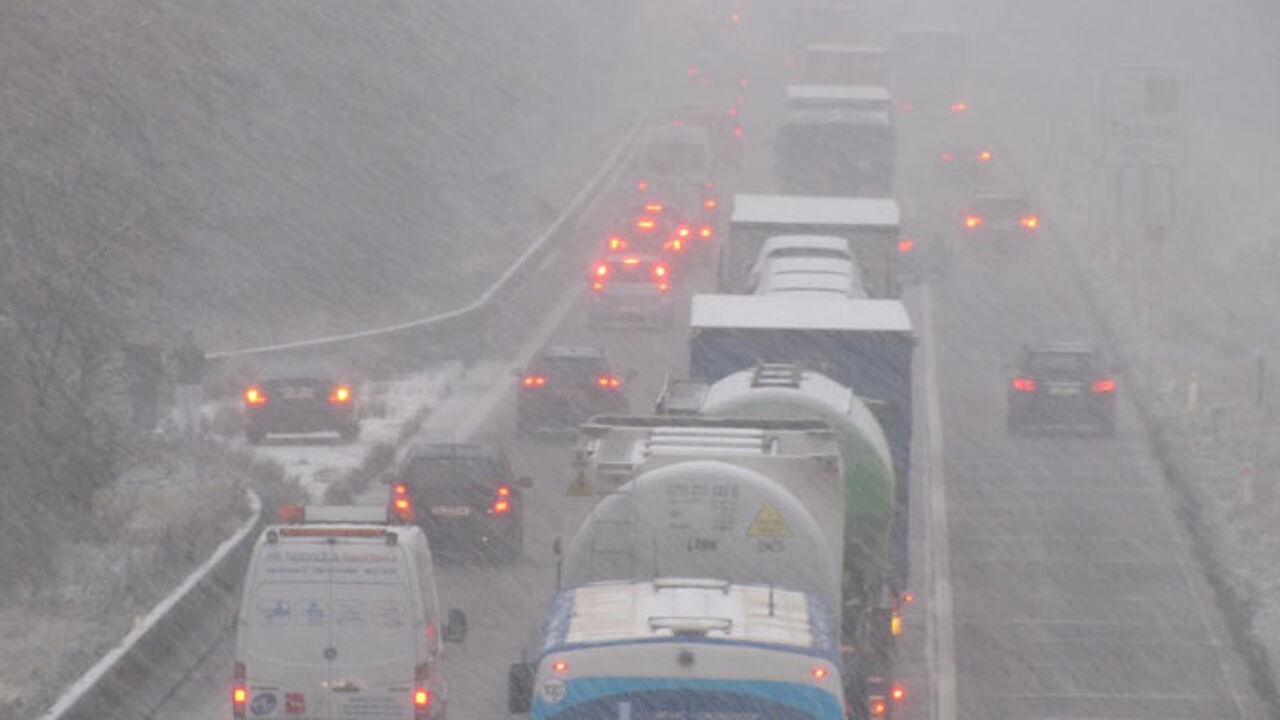 A lot of people got up early to beat the snow and any traffic chaos setting out to work sooner than usual. This and the inclement weather have resulted in longer jams than on an ordinary Monday.
The gritting services have been out and about overnight. Some 1,000 tons of road salt have been used. The measure seems to have worked because - fingers crossed - accidents seem to be few and far between this Monday morning.
Snow and rain first affected western parts around 6 AM this morning. The bad weather is steadily moving eastwards across the country. Snow and sleet can cause the road salt to be flushed away making roads slippery in places.
Bart Suy of VRT Travel confirms that many people did take their precautions: "It's busier on the roads than on a usual Monday. A lot people followed our advice and set out earlier."
As a result of the 1,000 tons of road salt used overnight roads are less slippery than could have been expected and the number of accidents has been limited.
Still caution is required! The gritting services remain on the alert and will drive out when required.
For a while the link between the E34 and the Antwerp ring road had to be closed for a while. The police felt that it was just too slippery. The section has meanwhile been gritted and the section has been reopened.