Anderlecht maintains 6 point lead
In the last two of the weekend's Belgian First Division games, second-placed Zulte Waregem enjoyed a 3-2 win against Racing Genk, while the league-leaders Sporting Anderlecht beat OH Leuven 2-1 on Sunday evening.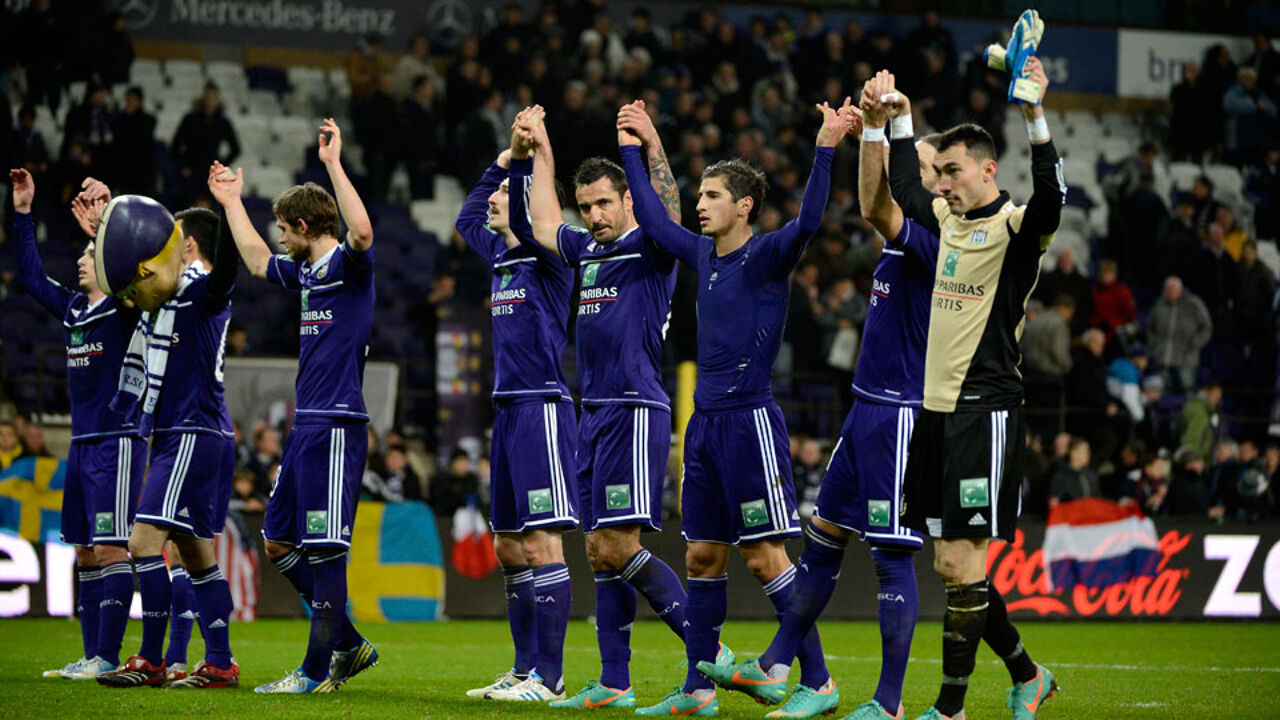 Zulte Waregem were keen to avenge their 5-0 home defeat at the hands on Racing Genk in the Belgian Cup on Thursday. Frank Dury's men went all out on the offensive early on and only some sloppy finishing and a few excellent saves by the Genk keeper Van Hout prevented the home side from taking an early lead.
Nevertheless, it was Genk that took the lead after the unfortunate Godeau put the ball into his own team's goal.
Junior Malanda headed Zulte Waregem level on 45 minutes to make for a half time score of 1-1.
Genk looked sharper earlier in the second half. However, disaster struck for the Limburgers when Zulte Waregem was given a penalty after Koulibaly brought down Naessens inside the box. Mbaye Leye converted and Zulte Waregem was 2-1 up.
Zulte Waregem extended its lead 11 minutes later when Franck Berrier (photo) scored from a Hazard pass. It all seemed done and dusted. However, Kevin Hyland made it 3-2 in the second minute of time and Genk could have made it 3-3 seconds later had Buffel's shot not been blocked.
The result sees Zulte Waregem remain second with 40 points from 20 games. Racing Genk slips back to fifth with 35 points.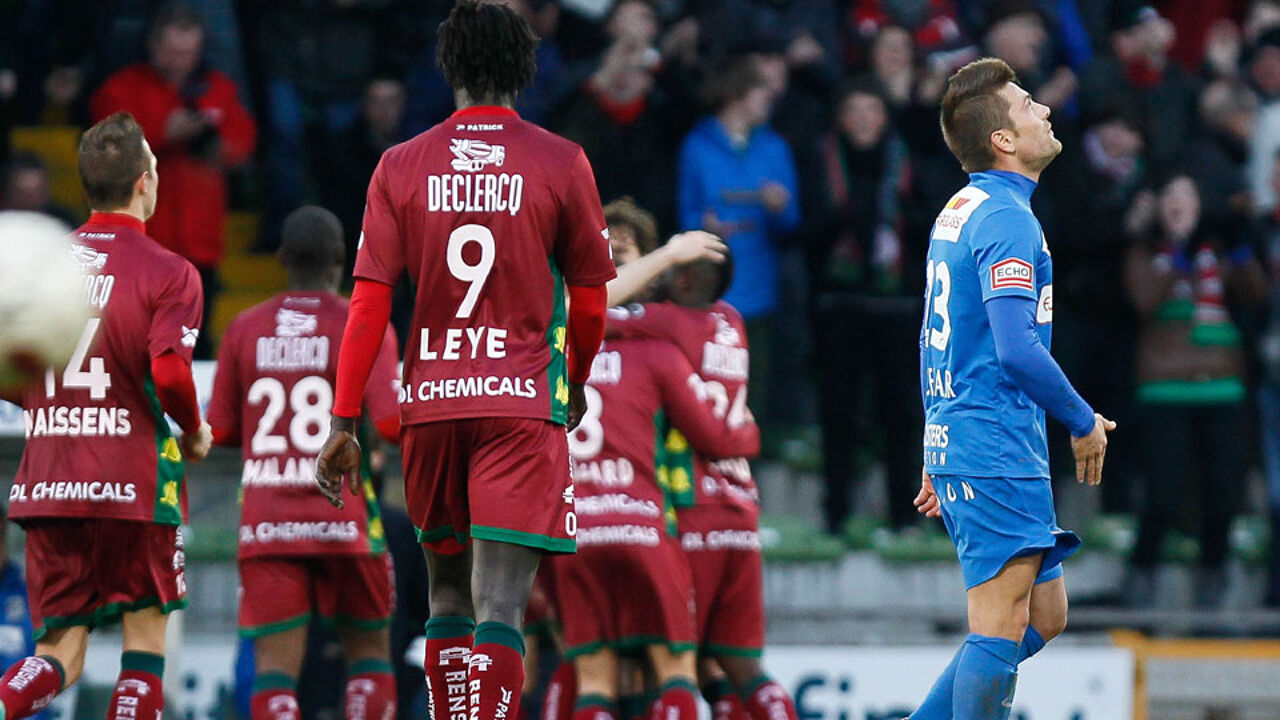 Anderlecht still six points clear
Sporting Anderlecht is still 6 points clear at the top of the Belgian First Division after a 2-1 home win against Oud Heverlee Leuven. It was a special game for Anderlecht's Olivier Deschacht who was playing his 300th Belgian First Division game.
Anderlecht started strongly, but an alert OH Leuven keeper Logan Bailly was able to prevent the champions from scoring. OH Leuven started to push forward after about a quarter of an hour and Azevedo shot centimetres wide.
Anderlecht was awarded a penalty for hands on 25 minutes. Mbokani scored from the spot (photo), although Bailly was just a hair's-breadth from saving the spot-kick.
Anderlecht turned down the heat, allowing OH Leuven back into the game. This cost them dear as Ibou levelled the score 2 minutes from half time.
Four minutes into the second half Mbokani broke through the off-side trap to put Anderlecht back in front.
Despite some good chances at both ends the score remained 2-1 to Anderlecht. The result sees Anderlecht remain top with 46 points from 20 games. OH Leuven is 9th with 27 points.