Carriages come loose from train
Three carriages belonging to a train travelling between Ghent and Brussels came loose from the rest of the train this morning. The rail company says that nobody was injured and that at no point were any of the passengers in any danger.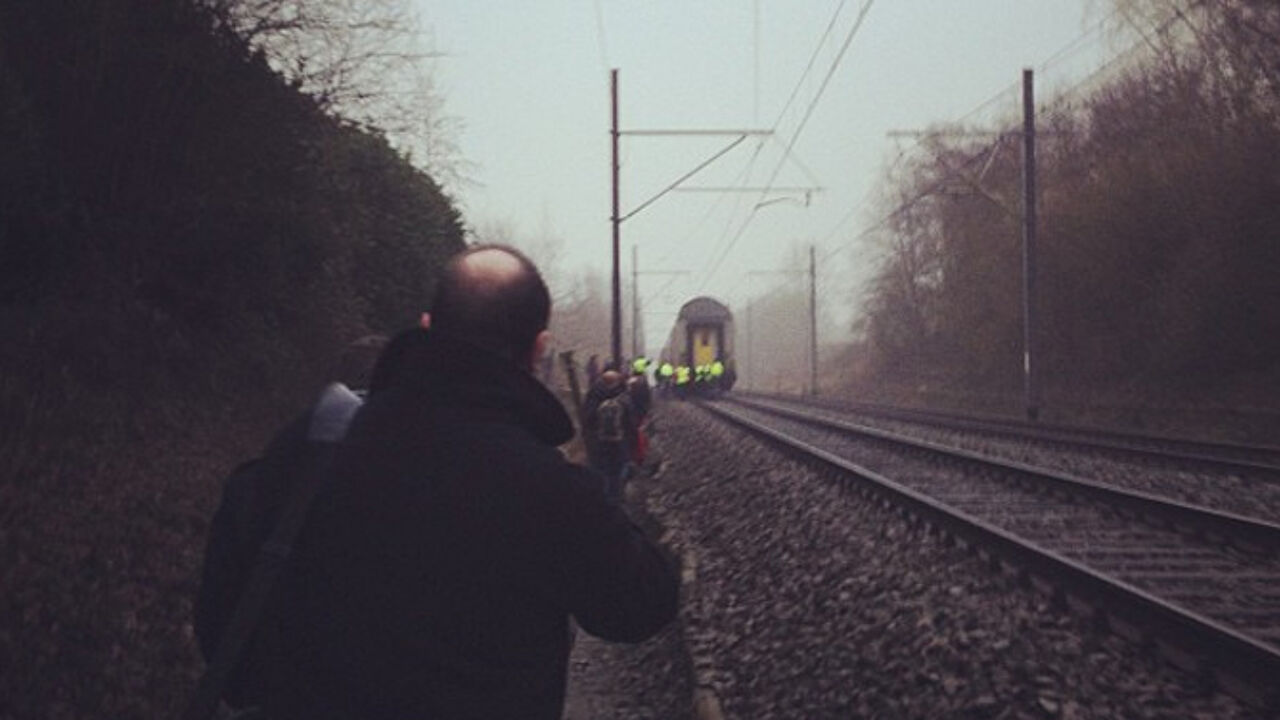 Rail track company Infrabel says it's doing its all to ensure that the passengers that got stuck on the train can continue their journey as quickly as possible.
The incident happened at 8 AM this morning and involved a train on the Kortrijk to Leuven service when it was travelling between Ghent and Brussels.
The train driver immediately noticed that something was amiss. He alerted the rail traffic control centre that warned all other drivers on the route.
Trains were diverted for a while in an attempt to ensure that other passengers noticed as little as possible of the disruption. As a result services between Ghent and Brussels were subject to extra delays of about a quarter of an hour this morning.
One of the passengers in the affected carriages tells his story: "I was on the train and while we were riding I suddenly heard some strange banging noises underneath the carriage. We started to lose speed and then the lights went out. The last three carriages had disconnected from the first seven. The carriages all came to a standstill with between 100 and 200 metres distance between them. The last three were stuck there without any locomotive."