Heavy rain caused localised flooding
Heavy rain has fallen over most of the region. Between 15mm and 25mm of rain has fallen since Saturday morning and additional rainfall of between 5mm a 15mm is expected today. The Flemish Environment Agency warns of localised flooding, particularly in West Flanders. Meanwhile, in the Dender Basin, water levels in the Bellebeek in Flemish Brabant have reached critical levels.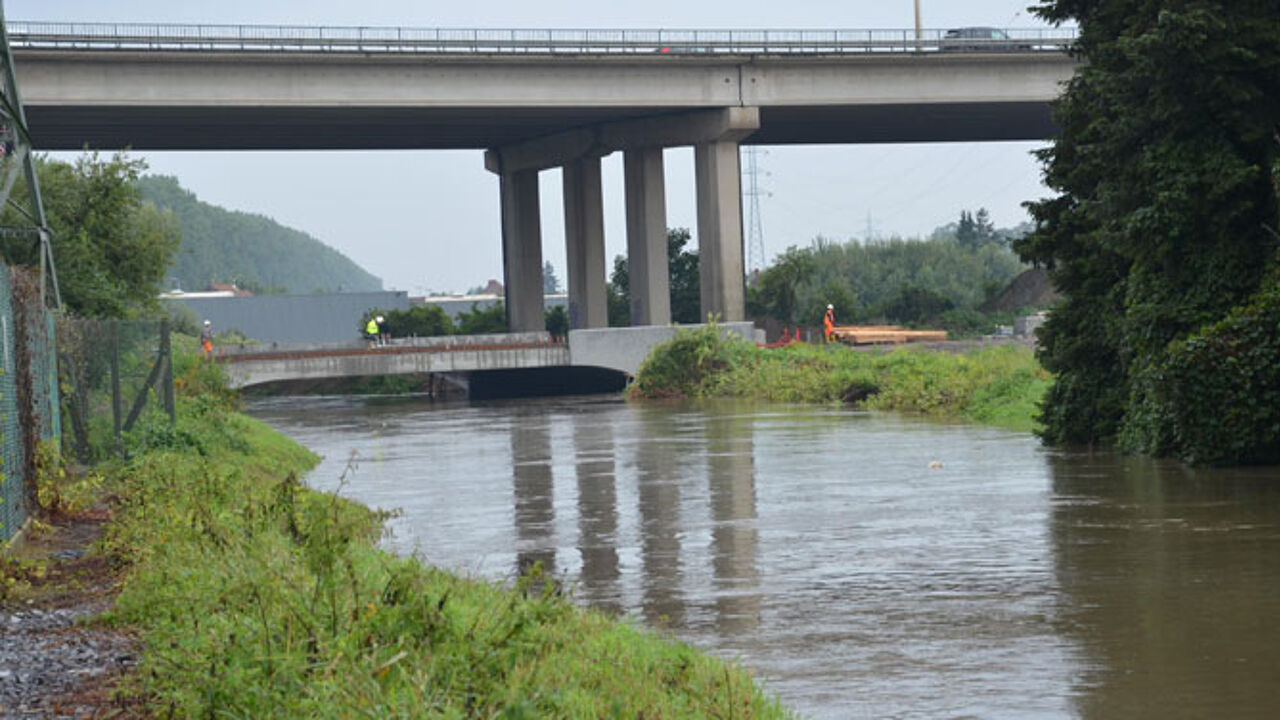 Elsewhere, the persistent rainfall has meant extremely high water levels in numerous streams and drainage ditches.
The Flemish Environment Agency's overstromingvoorspeller.be website writes that "The persistent rainfall means that some flooding is occurring along the banks of a number of non-navigable waterways in Flanders. The alarm level has been exceeded on the Poperingevaart in the Ijzer Basin at Debergh Farm. According to current forecasts no further serious flooding is expected, although it is necessary to follow the situation closely."
As well as the flooding of farmland along the Poperingevaart near Oostvleteren (West Flanders) water levels are critical along the Heidebeek in Watou (West Flanders), threatening homes in a few streets. Elsewhere, in the IJzer Basin, streams and drainage ditches have burst their banks.
Water levels in the Bellebeek in Flemish Brabant are also described as critical. However, here too no homes are in danger of flooding.
With more rain expected in the next few hours, the Environment Agency will remain vigilant.