Belgians sent a total of 36 million texts on Christmas Eve
Between 8 PM on Christmas Eve and 8 AM on Christmas Day Base customers sent 8 million texts in Belgium, an increase of 15% on last year. Mobistar customers sent 14.3 million texts, up only 5%. Proximus customers sent 14.5 million texts, the same number as last year.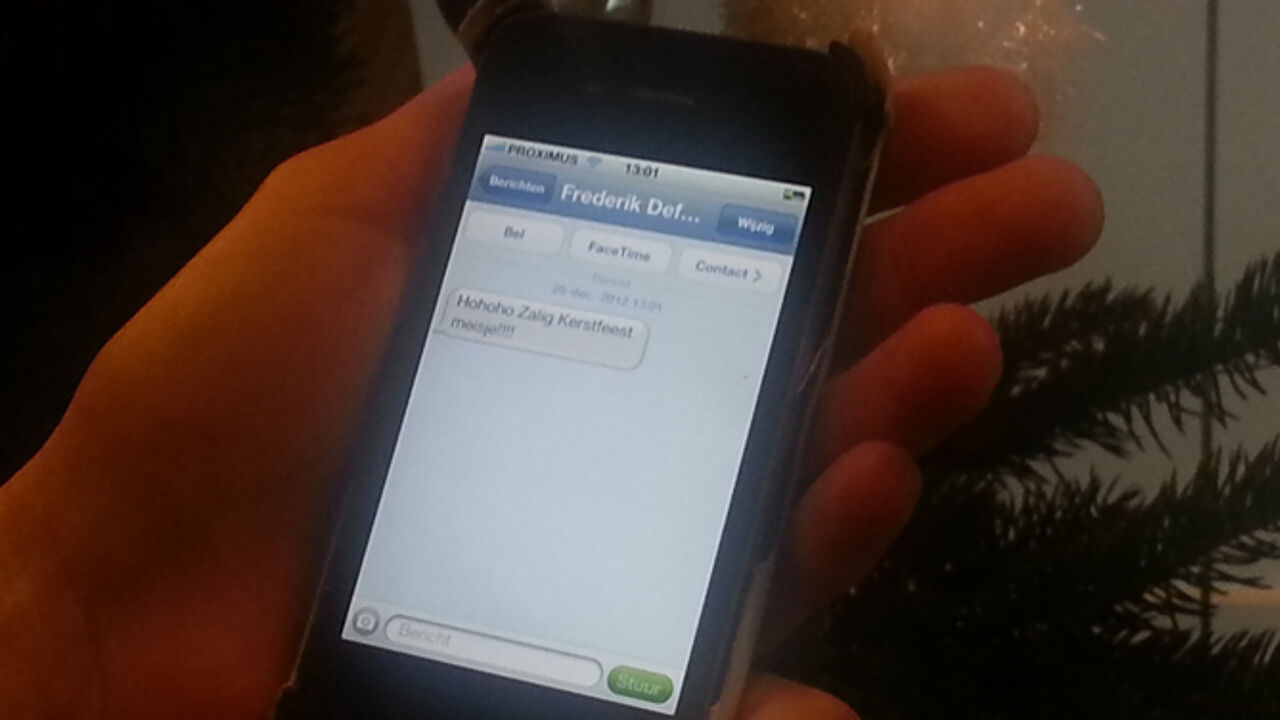 In all 36.8 million texts were dispatched in King Albert's Belgium.
Telecom operators also report increased use of mobile devices. Smartphones and iPadsare increasingly being used to send messages via Twitter, Facebook or other websites.
Base registered 2.28 million MB, up 270%. The increase at Mobistar was 141% to 1.65 million MB. At Proximus the figure doubled to 2.6 million MB.