"Tourists forgotten on Ghent Big Wheel"
Seven unfortunate tourists got more than they bargained for when they tried out the big wheel on the Sint-Pietersplein in Ghent over the holidays. At the very moment when the carriage they were travelling in reached its highest point, the Ghent big wheel stopped and they were stuck.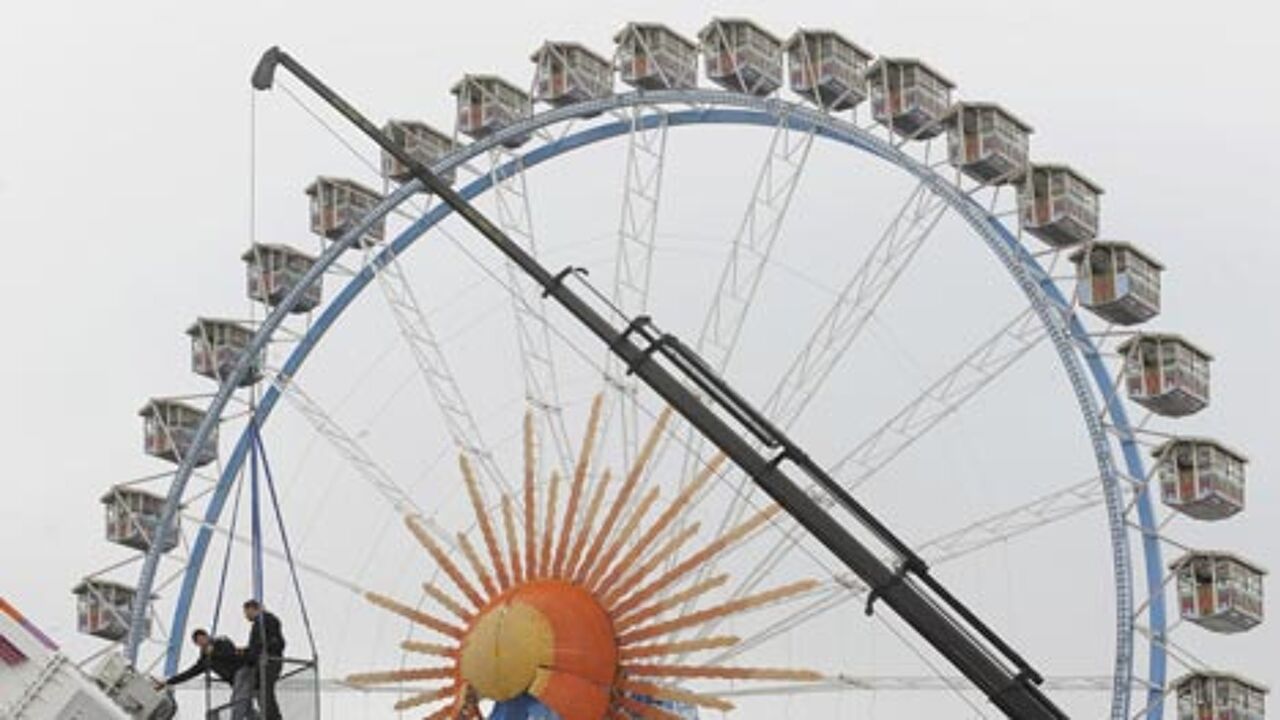 The incident happened at 6 PM when the big wheel operator ended his shift and was about to be relieved by a co-worker. The operator simply forgot to tell his successor that there were still people on the big wheel and the foreigners were stuck high up in the air above the city for twenty minutes, albeit with a great view.
One of the tourists finally managed to contact the emergency services and after twenty minutes of idleness the Ghent big wheel started to turn once again.
One woman needed help from ambulance men because she was displaying signs of hypothermia, but nobody needed to be taken to hospital.
The big wheel's owner even stood the visitors a drink that is usually not included in the ticket. He reimbursed their ticket too, though some would probably have charged extra because the tourists got an extra-long turn on the wheel!
(The wheel depicted in our photograph is not the one involved in our story.)