Bye-bye, "Christmas tree"!
If you still need to see this year's Christmas tree on Brussels' historic market square, you had better hurry. The controversial pine is being dismantled early. The organisers say that they are taken this unprecedented action "out of safety concerns".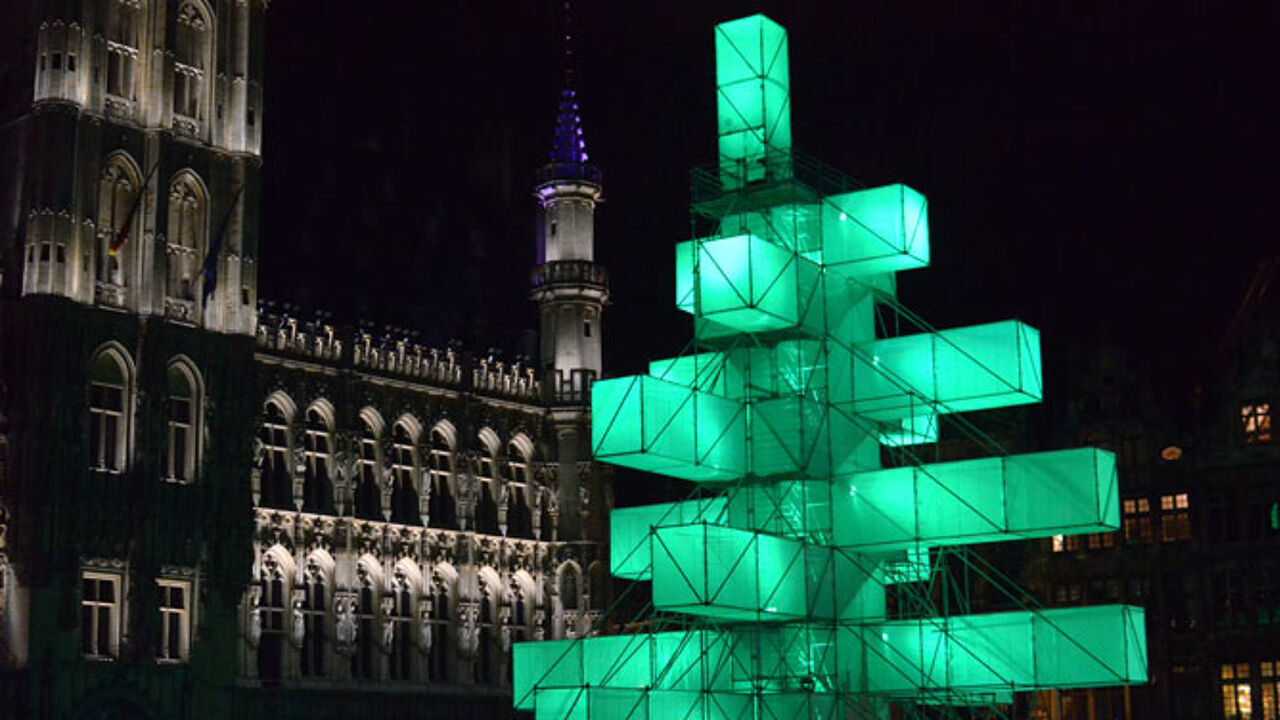 The "tree" itself is pretty unprecedented too as it doesn't contain a single needle. As you can see from our photograph the "tree" is made from a series of boxes in which lights have been fitted. The colour of the lights changes from time to time. The construction is sponsored by Belgium's main electricity generator Electrabel.
The conventional Ardennes'pines that usually embellished our main Gothic square got left there until the New Year. The "tree" is being taken down out of fears it could be the target of mischief during the New Year's celebrations. Religious motives did not play a role.
The people behind the "tree" say that they agreed with Brussels police to take it away before New Year's Eve.
Jonathan Ectors: "The tree is pretty massive. There's a danger people could climb on it on New Year's Eve and that can't be allowed!"
This year's "tree" certainly courted controversy even leading to the creation of an online petition. Many people missed the traditional fir tree from the woodlands of the Ardennes. They will be relieved to hear that a pine tree will be back next year and that there for the time being will be no repeat of this bizarre experiment.