Car thief crashes into car showroom
The undocumented driver of a stolen car has been seriously injured after police chased the driver to the East Flemish town of Sint-Niklaas. The thief crashed the stolen vehicle into the showroom of a car dealership.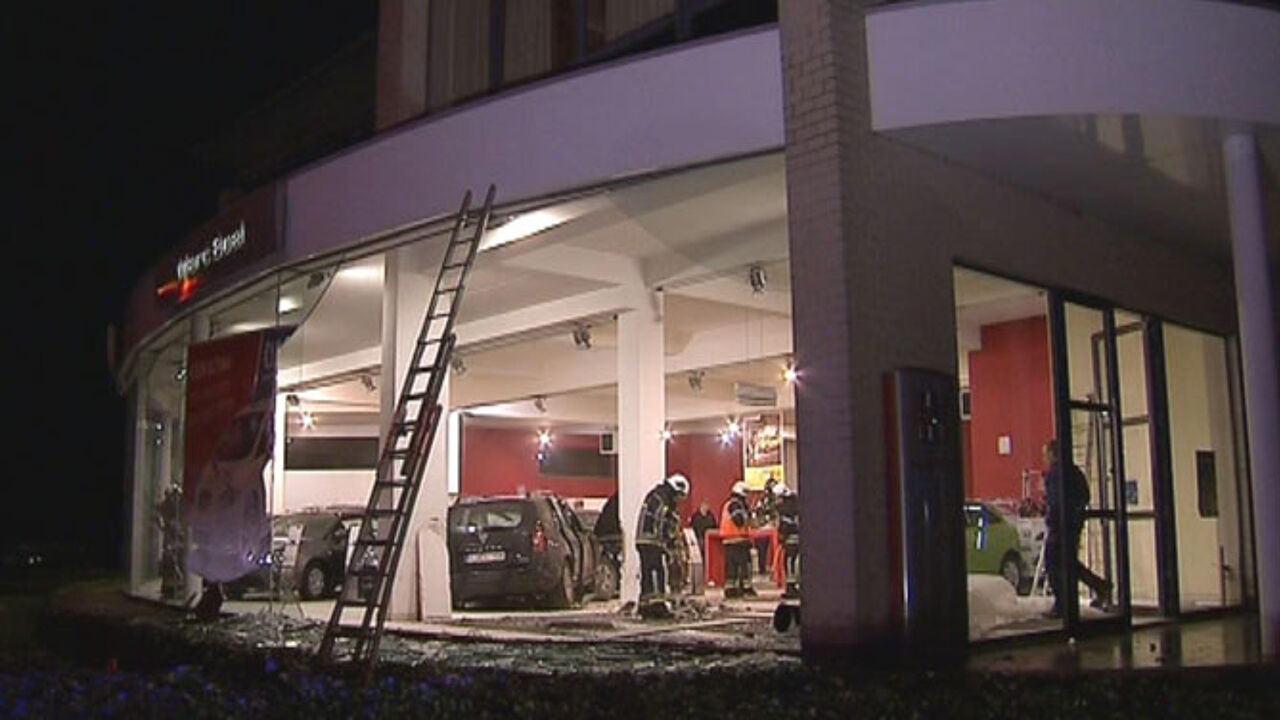 It was around 1.30 PM that police first noticed the stolen vehicle on the old Ghent - Antwerp road. They set out in hot pursuit. The car thief speeded up topping 150 km/h.
In the vicinity of Sint-Niklaas the driver attempted to avoid a road block, crashed into a traffic island and landed up with his vehicle in a car showroom.
The thief had to be cut loose from the wreckage and was taken to hospital seriously injured. The devastation in the car show room is incredible. Seven out of the eight cars on show have been demolished.
Police have meanwhile identified the culprit as an 18-year-old man, who is staying in the country without the right paperwork.
Anton Schotsaert of Dendermonde prosecutors: "We have not yet established his precise nationality. This will be subject of the investigation.