Defence staff telephone numbers leaked
A file containing the telephone numbers of employees of the Belgian Defence Department has been leaked on the internet. A blogger was able to access the file without even having to hack the Defence Department's website. The Defence Department has played down the incident.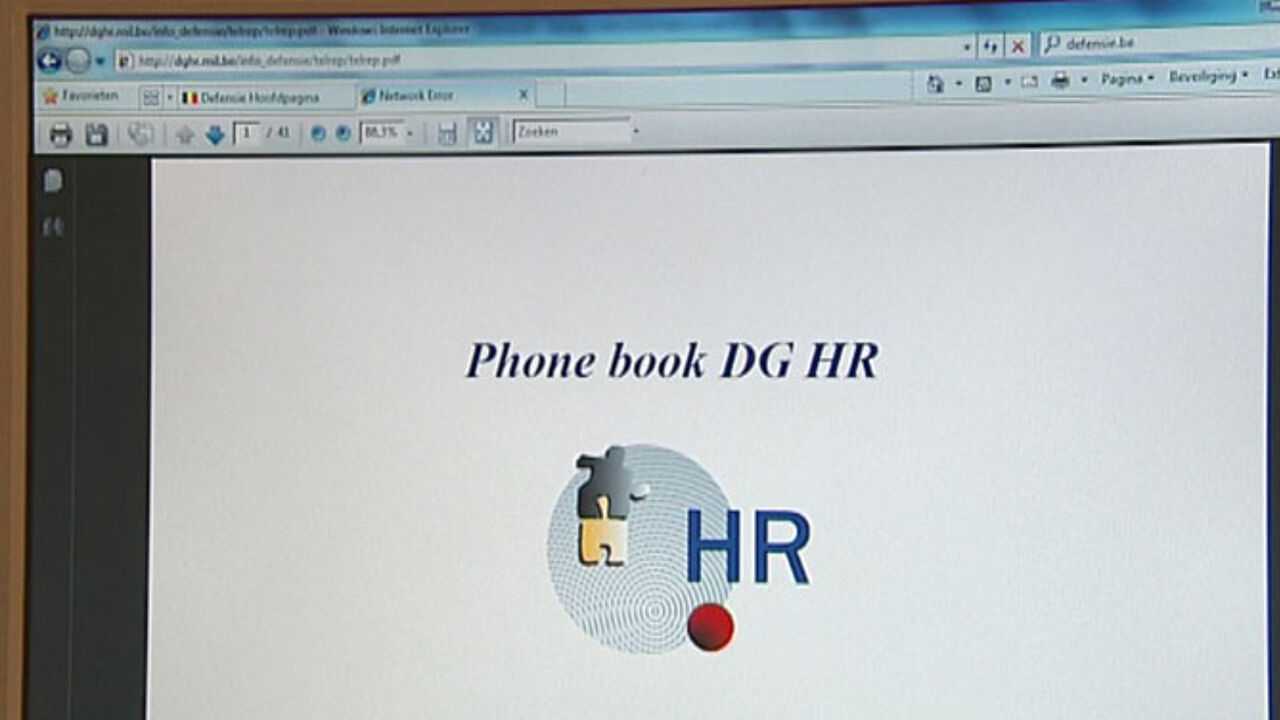 The 37-page telephone directory contains names, email addresses and work telephone numbers of around 500 Defence Department employees. The blogger says on his site that he was able to access the information by entering certain search terms into the search engine Google.
A Defence Department spokesman told the VRT that a member of the IT Department had made a mistake, allowing the information to become accessible also via the internet instead of only via the department's intranet.
The error is due to be rectified today. Although the Defence Department says that the error is "regrettable", it adds that the security breach is not too serious as only the work telephone numbers and email addresses are contained in the directory.