Metro derails in Brussels
Traffic on line 5 has been brought to a standstill after a maintenance metro train derailed between the metro stations of Erasmus and Veeweide.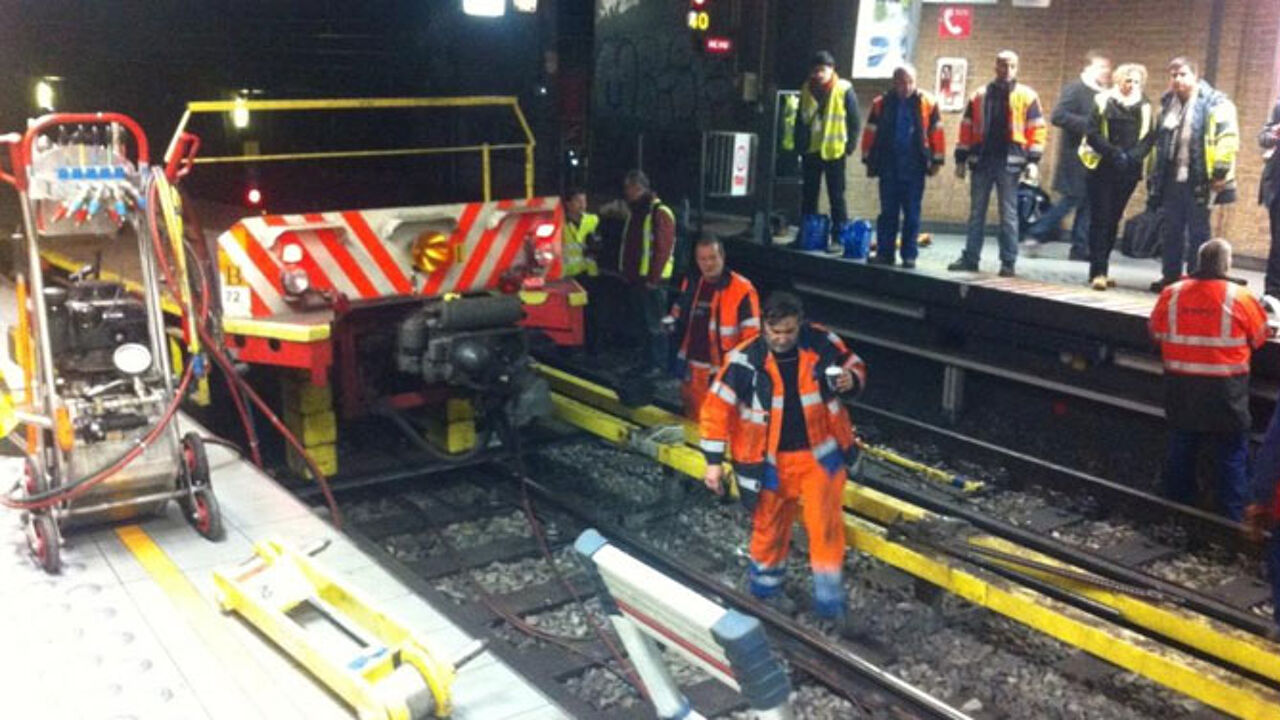 The accident happened at 4:20 on Thursday morning.
Considerable damage was caused when the train derailed and had to be towed away. Metro traffic will be disrupted on this line for much of the morning.
Buses replace the metro service.