Eddy Merckx attacks Lance Armstrong
Eddy Merckx has responded to Lance Armstrong's confession that the American rider took performance enhancing drugs to win the Tour de France. The Belgian, who won the race five times, told the Le Soir website that it hurt him to hear what Armstrong had done.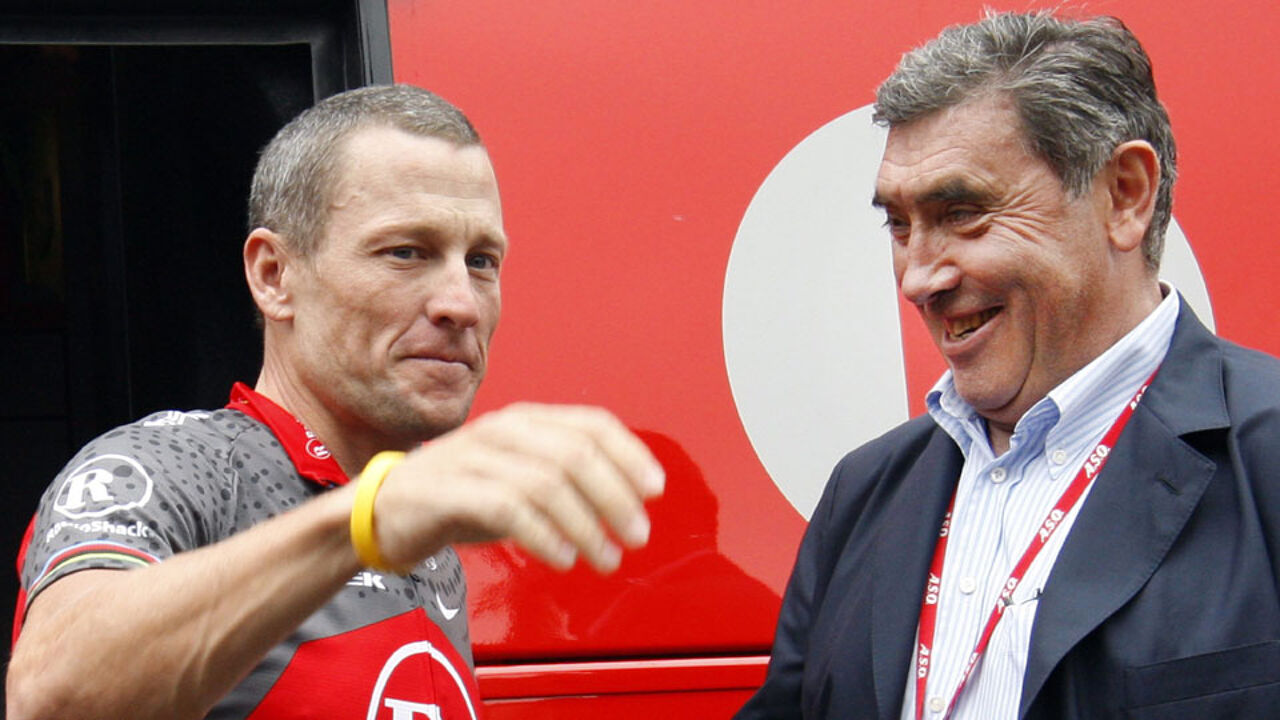 The friendship between Lance Armstrong and Eddy Merckx has been on the wane for some time. The Belgian rider said that he has been disappointed with Armstrong since the publication of the Usada Report.
"My disappointment is growing and growing. It hurt me to hear what Armstrong got up to."
"We used to be very close. He looked me in the eye enough times when we talked about doping. He always denied that he had had anything to do with banned products. I really don't understand how he could cheat everyone for years."
Lance Armstrong says that it's impossible to win the Tour de France without taking doping. Eddy Merckx can't understand this.
"That's a scandalous statement, especially for the riders who won the Tour without doping. It's easy and hypocritical to say something like that."
"The Armstrong era was a difficult one for sports after the Festina affair broke and given the increased use of epo. But that's no reason for saying that you can't win the Tour without using doping."