Skaters taken off the ice in Wachtebeke
Local authorities have taken skaters off the ice at the provincial recreation area Puyenbroeck in Wachtebeke (East Flanders) this afternoon. Puyenbroeck was about the only place in Flanders where skating on natural ice was allowed, but problems emerged on Saturday afternoon. At other places, it is also strictly forbidden as it can be highly dangerous, the authorities warn.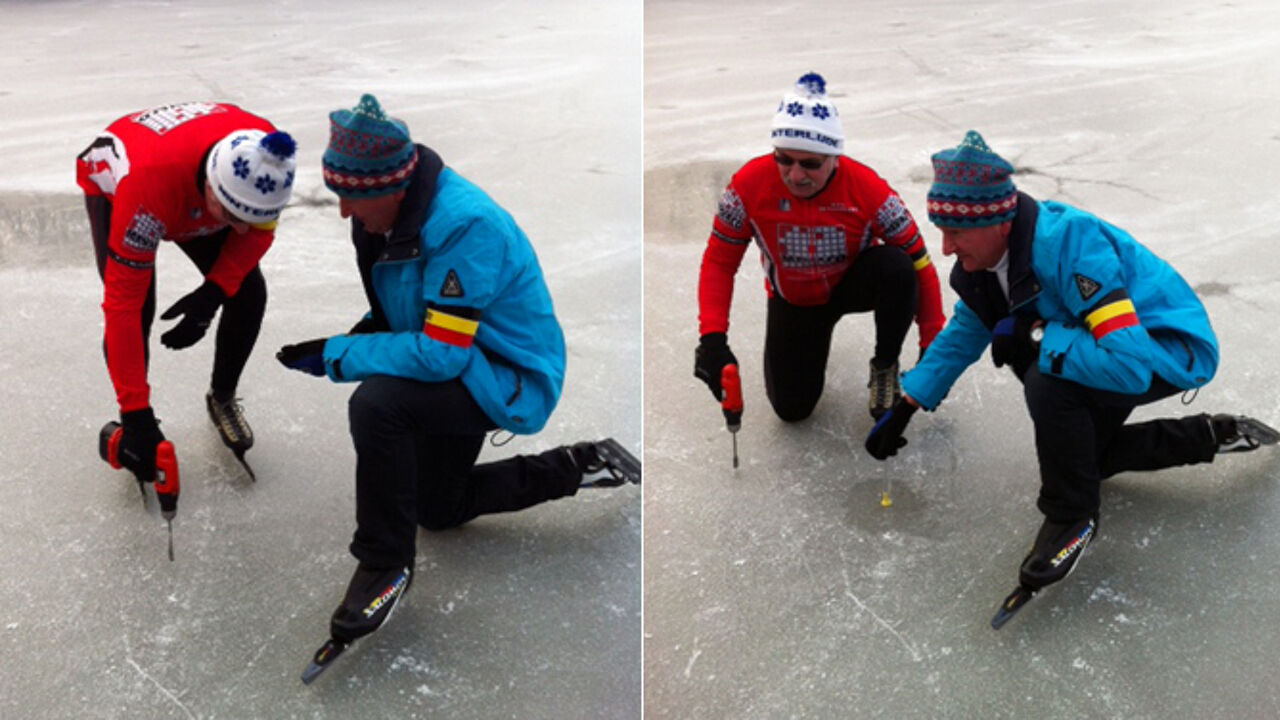 Those who adore outdoor skating, have to be patient. Despite the winter conditions, the layer of ice in natural ponds or lakes is not thick enough to be secure. Ice experts (photo) are travelling around Flanders to measure how thick the ice has grown.
At the Kraenepoel (East Flanders, photo) it was a no-go. The Damse Vaart near Bruges or De Gavers in Harelbeke (West Flanders) have also been declared no-go zones. Police will be keeping an eye on things to make sure nobody actually ventures out on the ice. Those who do, are risking heavy fines.
With Puyenbroeck being the only place declared fit for outdoor skating, the place got very busy during the course of the day and it was no longer safe. Luc De Ridder of Puyenbroeck had seen the problem coming, as the pond is not too big. "We won't be able to handle big crowds", he told the VRT this morning.
Those who like skiing, have more luck. Skiing is possible at several places in Wallonia, like Chimay, Baraque de Fraiture, Chiny, Anlier and Thier des Rexhons.