Flights, roads, buses and trains all hit by snow
Despite the snow problems on Belgian roads were not too bad during this morning's rush hour. Flanders was treated to a new coating of snow overnight, but the situation of the roads improved towards morning after the gritters were once again out and about.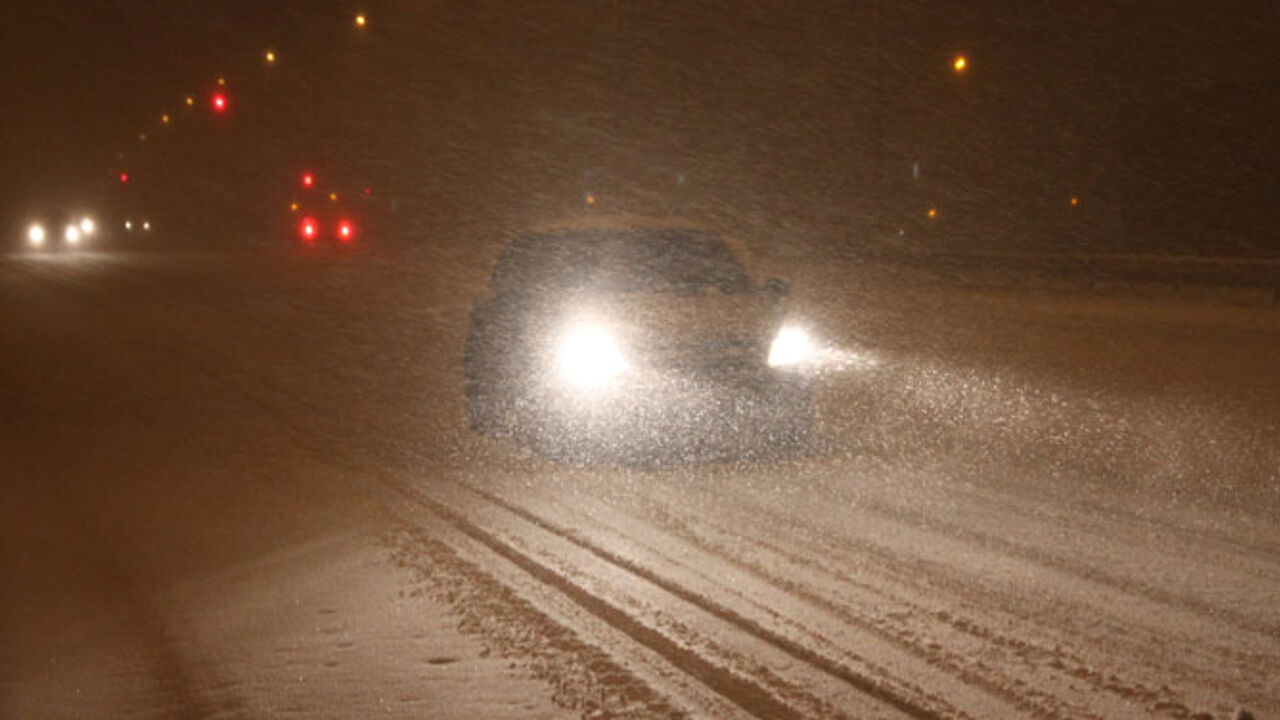 Most motorways were treated in the course of the night and early morning. In many places only the slow lane and central lane had been treated.
Accidents were reported during the early morning, but the road salt put on the motorways during the night had its effect and by the start of the rush hour the general situation had improved.
The Flemish Traffic Centre is not reporting any excessive delays on the roads.
However, in Loppem (West Flanders) a minibus skidded off the Brussels Ostend Motorway and ended up in a ditch catching fire.  Three people are dead.
It remained treacherously slippery on secondary roads and in the towns and drivers are being urged to take extra care.
Brussels Airport
Flights at Brussels Airport were once again disrupted by the snow on Monday. Several flights had to be cancelled. Others were delayed. There are delays on flights to the South of France and Germany. 200 flights have been cancelled at Frankfurt Airport. Planes bound for the UK and Spain too have incurred delays.
Local transport
The Brussels local transport company MIVB says that all metro, tram and bus lines are operating. The MIVB notes that some delays will occur on bus and tram services.
The Flemish local transport company De Lijn reports it is suffering minor problems as a result of the bad weather. Buses and trams are operating and drivers are sticking to their normal routes, though in the Flemish Ardennes in East Flanders there are diversions. Passengers should take account of delays of up to 20 minutes. In Limburg too there are delays.
Rail
Rail too is providing a relatively good service on Monday morning. Problems are greatest in West Flanders with disruption on the Roeselare Kortrijk line due to frozen points. There have been cancellations especially in Wallonia affecting services to Bertrix, Libramont, Arlon and Dinant. High speed trains too are suffering as a result of the weather. Thalys trains arriving from France are subject to delays and the company is advising passengers to delay their travel and will refund tickets.