Almost 10,000 drivers speeded during smog alarm
The smog alarm that had been in force over the past few days ended at 6am on Saturday morning. During the smog alarm the speed limit on many stretches of motorway in Flanders was reduced from the usual 120 km/h to 90 km/h in an effort to reduce carbon emissions from motor vehicles that are a major contributor to the build-up of smog.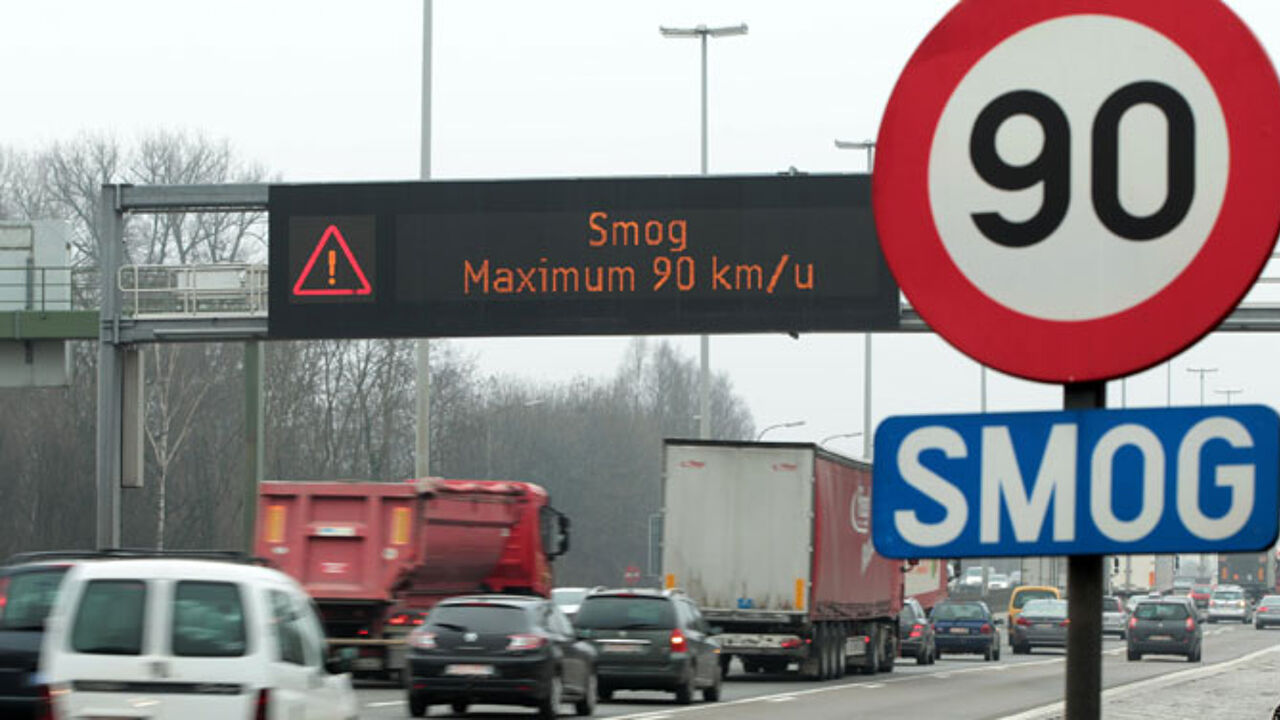 On Thursday and Friday (up until 5pm), police radars and speed cameras caught no fewer than 9,292 motorists speeding. One driver was caught doing 163 km/h.
The Inter-regional Environment Cell covered over the smog alarm speed restriction signs during the night and the smog alarm restrictions officially ended at 6am this morning.
While the smog alarm measures were in force, the maximum speed on large sections of Flemish motorways was reduced to 90km/h. In Brussels the maximum speed limit was 50 km/m on all roads, with the exception of roads that already had a lower speed limit.
The Federal Police caught 9,292 drivers speeding on Thursday and Friday. On Thursday, it had been initially said that 1,925 speeding fines had been issued.
However, this only counted drivers caught speeding by officers using speed guns and did not include speed cameras. The new figures were released yesterday evening. They include all drivers caught speeding between 6am on Thursday and 5pm on Friday.