Battle of Flanders ends goalless
Top of the bill in the Belgian First Division this weekend was the match between Club Brugge and AA Gent. There is great rivalry between the two clubs and AA Gent always goes to the Jan Breydel Stadium in Brugge baying for blood. Both Club Brugge and AA Gent have performed below expectations this season. Club Brugge is currently 5th in the table, 17 points behind the leaders Sporting Anderlecht, while AA Gent is languishing just two places and 5 points above the relegation zone.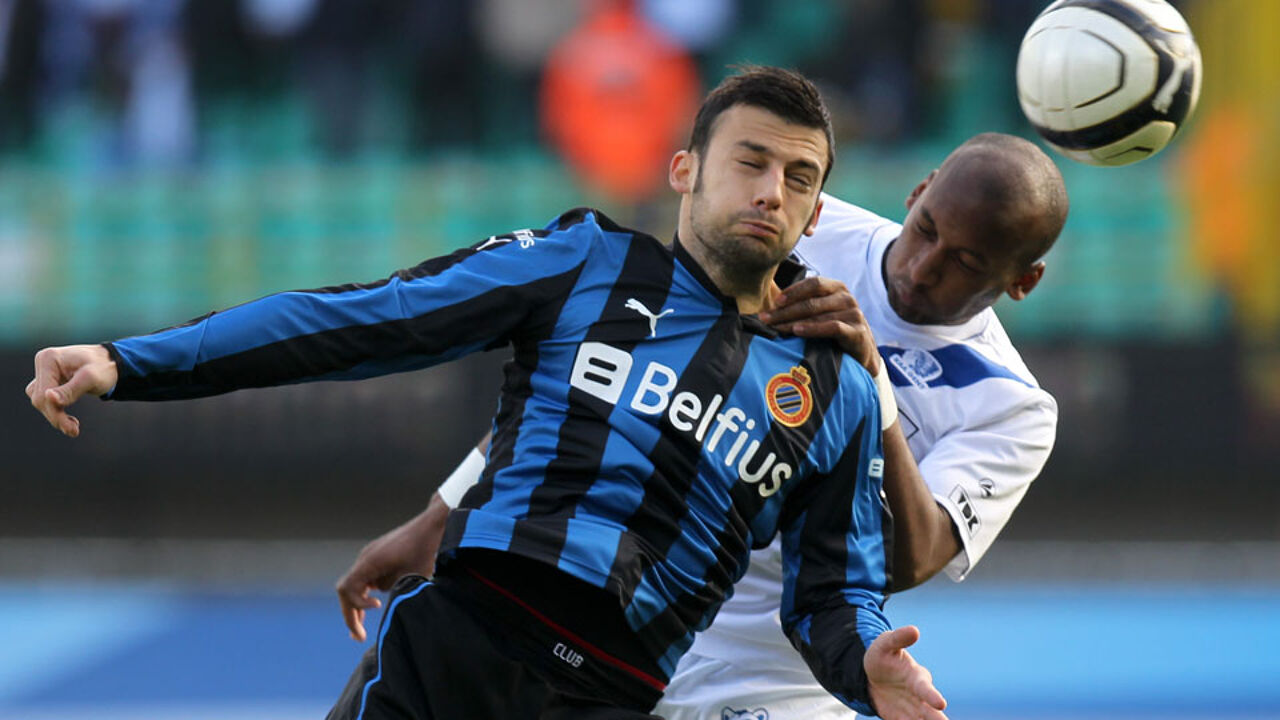 AA Gent started strongest and only some good defending by Hoefkens prevented Lepoint from putting the Buffaloes one-up.
Club Brugge started to push forward after twenty minutes, but the AA Gent keeper Boeckx was able to save Bacca's shot. At the other end, Neto was unable to capitalise on a well-placed Van Der Bruggen cross.
Minutes later, there was another good chance for the visitors when Brüls only had the Club Brugge keeper Kujovic to beat. However, De Bock raced back and was able to allay the danger.
It was more of the same in the second half. Lepoint headed just over for AA Gent from an Mboyo cross. Club Brugge best chance of the game came on 63 minutes when the previously invisible Gudjohnsen (photo) headed the ball goalbound from an off-side position.
The ball rebounded of the Boeckx, but Hoefkens was unable to score from the rebound and the score remained goalless. This "Battle of Flanders" will be remembered as a lacklustre game played by two teams that have both seen better days.
Club Brugge remains 5th with 40 points from 23 games. AA Gent is 13th with 24 points from 24 games.