Happily unfolding the Australian flag beach towel
The VRT's Eveline Masco (photo) recently moved to Perth, Australia, where she had the pleasure of witnessing the events taking place to mark Australia Day. Eveline was immediately submerged in the Australian way of life. This is her report.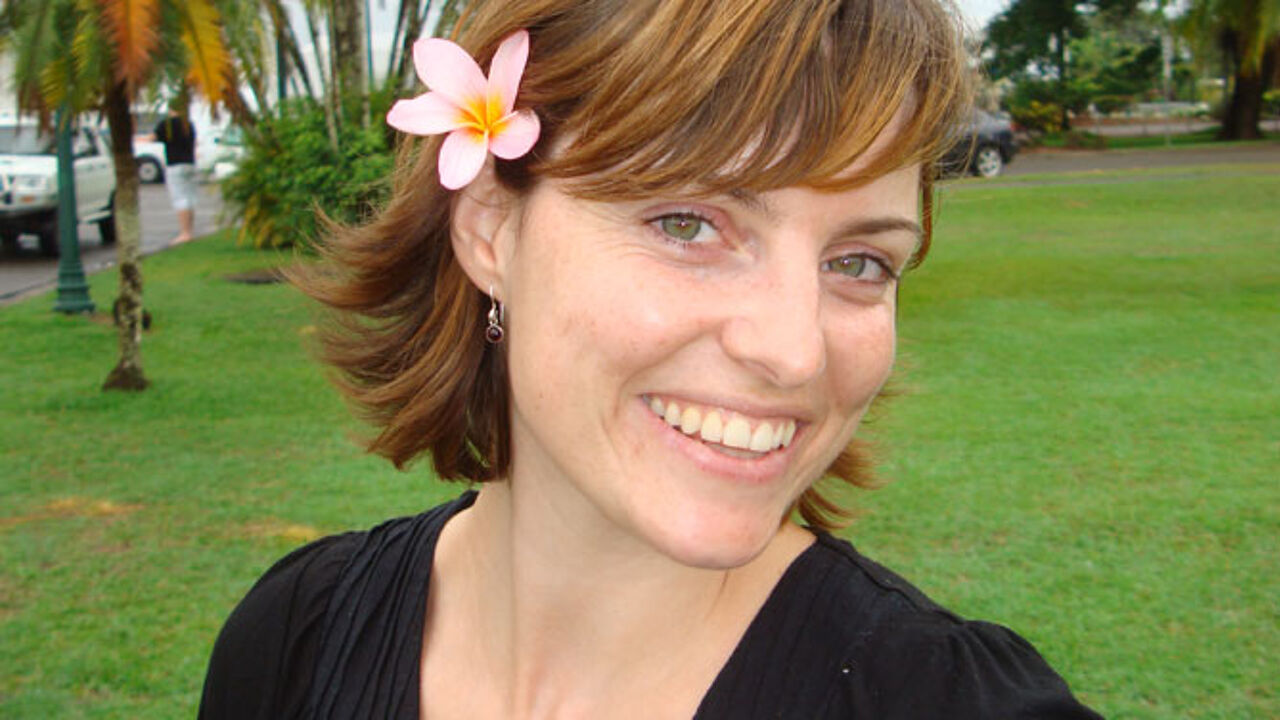 On January 26th, exactly 225 years after Governor Phillip went ashore in Sydney and started the first European settlement in Australia, we arrived in Perth, our new home for the coming years.
Governor Phillip's arrival with the First Fleet made history as Australia Day, and is celebrated nationwide every year with picnics in the park, barbies and giant skyworks.
Perth surpasses every other city, spending 1.9 million AUD (or € 1.5 million) on a spectacular display of sparkles in all the colours of the rainbow, and in the colours making up the Australian flag: blue, red and white.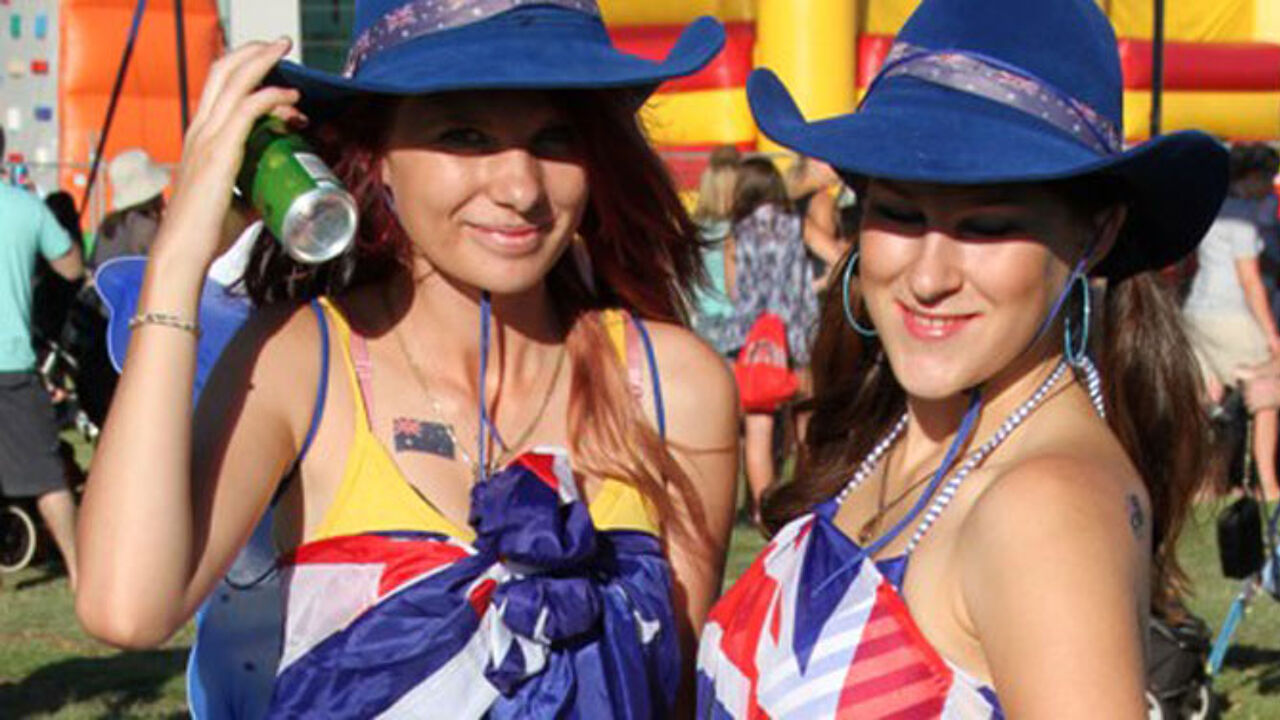 Thongs, a bikini or a cooler bag?
In the run-up to Australia Day, the shops abound in paraphernalia bearing the national colours: from camping chairs to cutlery, sunglasses adorned with little flags, banners, and flags of all sorts and sizes. Or perhaps you would like a pair of thongs (flip-flops), a blue-red-white eski (cooler bag) or bikini in the appropriate hue.
The only time a tricolour frenzy like this would occur in Belgium, would be when and if the Red Devils would ever again manage to qualify for the World Cup. Back home, we never had anything of the kind in our house.
Here in Australia, as new arrivals, we gladly joined in and went on to buy one of those large beach towels with the Australian flag on it. Every time we unfold it for a picnic in the park or an afternoon on the beach, we have a big grin on our face, happily saying: "Hey! We're in Australia!"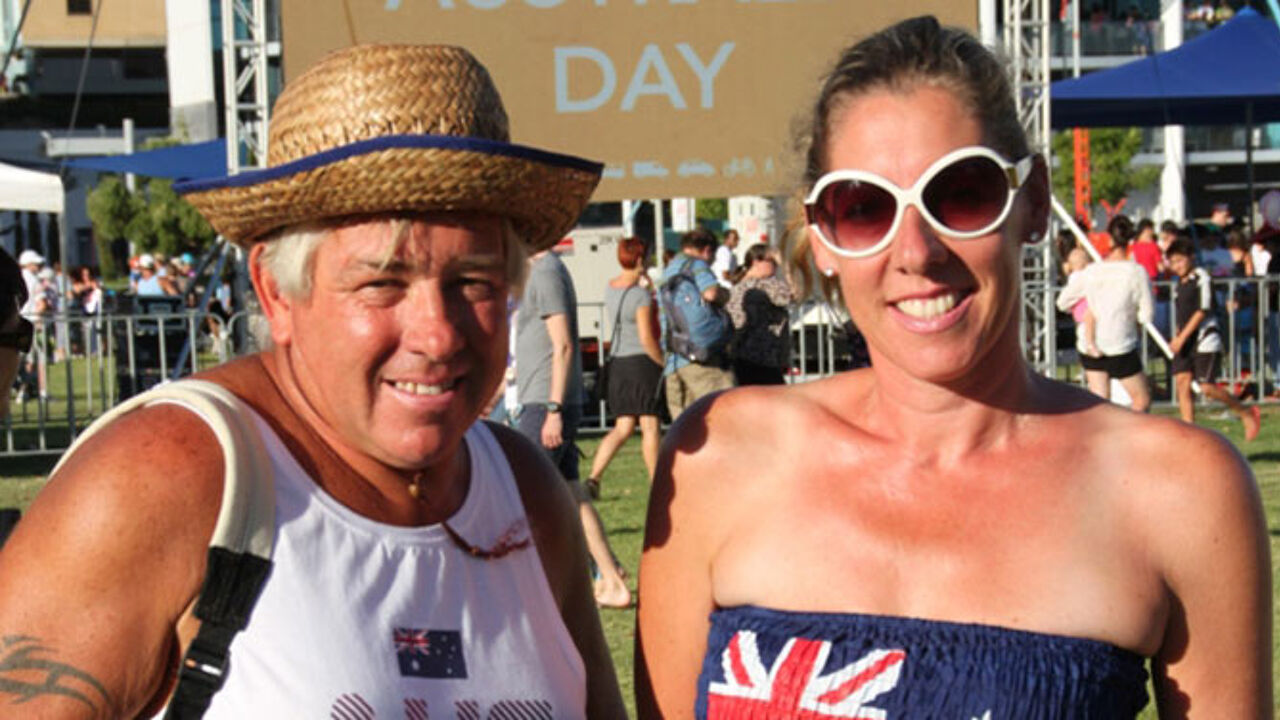 "Proud to be an Australian", and not just on Australia Day
But these enthusiastic displays of the nation's symbols are not limited to Australia Day. At any given time of the year, you meet people who breathe pride in their country through every pore. On New Year's Eve, right after the fireworks in Sydney, the TV host beamingly declares "I'm proud to be Australian."
And on a camping trip, our Aussie neighbour takes in the breath-taking landscape and sighs "no matter how far you travel, you have to admit Australia is a damn pretty place."
Or simply take a stroll in your local supermarket and see all the products labelled "grown and made in Australia": yoghurt, cheese, juices, even dish washer liquid and eiderdowns (for whoever might need these in the hottest democracy on the planet).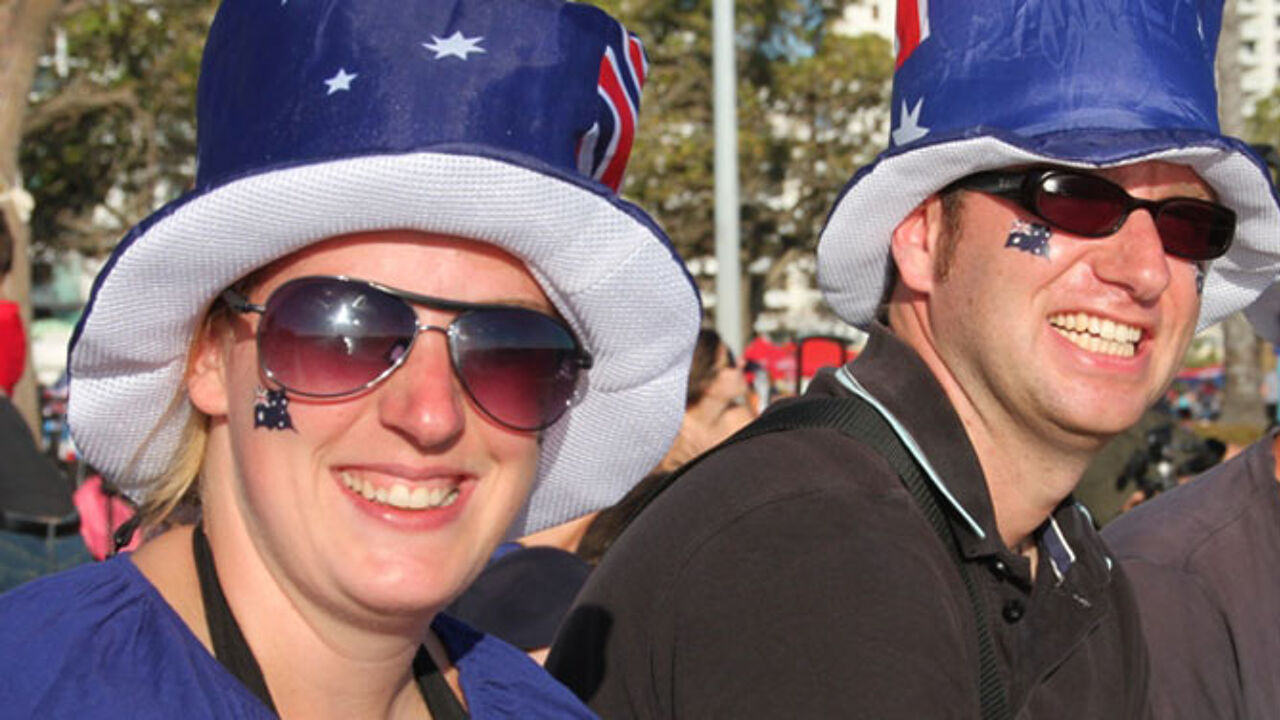 "Australia for the Australians"
Then again, who would not be proud to live in such a prosperous country, a land steeped in natural wonders, topped off with heaps of sunshine?
And yet, next to all this blue-red-white frenzy, voices are heard in favour of doing away with the national flag and replacing it by a new one, a plea backed by influential Australians such as prominent business people and a former minister. According to them, the use of the national flag as clothing and merchandise is cheapening it, and is making a racist political statement along the lines of "go back where you came from".
Make no mistake: this multicultural melting pot has its number of people turning their backs to all things foreign too. People who put signs on their cars saying "Australia for the Australians". And amidst all those festive props in the shops I spotted them too: singlets bearing the words "Australian Born & Bred" around a waving Australian flag.
This message, shouting from such an innocent looking piece of fabric, undoubtedly must cause feelings of discomfort to a large part of this country's population. People who have come from overseas, fleeing wars or persecution. People (mostly non-whites) who are sometimes being called ugly names like opportunists, parasites, queue-jumpers.
Or people like us, who have made the conscious choice of coming to Australia. It is a strange and unsettling contradiction in what is, essentially, a country made by immigrants. (And convicts, but let's not say that out loud.)
Multicultural crowds
However, none of that was to be felt on the evening of Australia Day, last Saturday. In Perth's Langley Park, on the borders of the wide Swan River, several hundreds of thousands of spectators gathered to watch the skyworks.
The crowds reflected the diversity of Australian society. Men wearing turbans were sitting next to Asian families, or chatting to their African neighbours enjoying their picnic.
For all these people, the skyworks had a special message: a dazzling finale of fireworks (photo) in all the colours of the rainbow, as varied as the people admiring it. So we happily unfolded our Australian flag beach towel, with a big grin. We're in Australia! And what a great feeling it is to be part of it.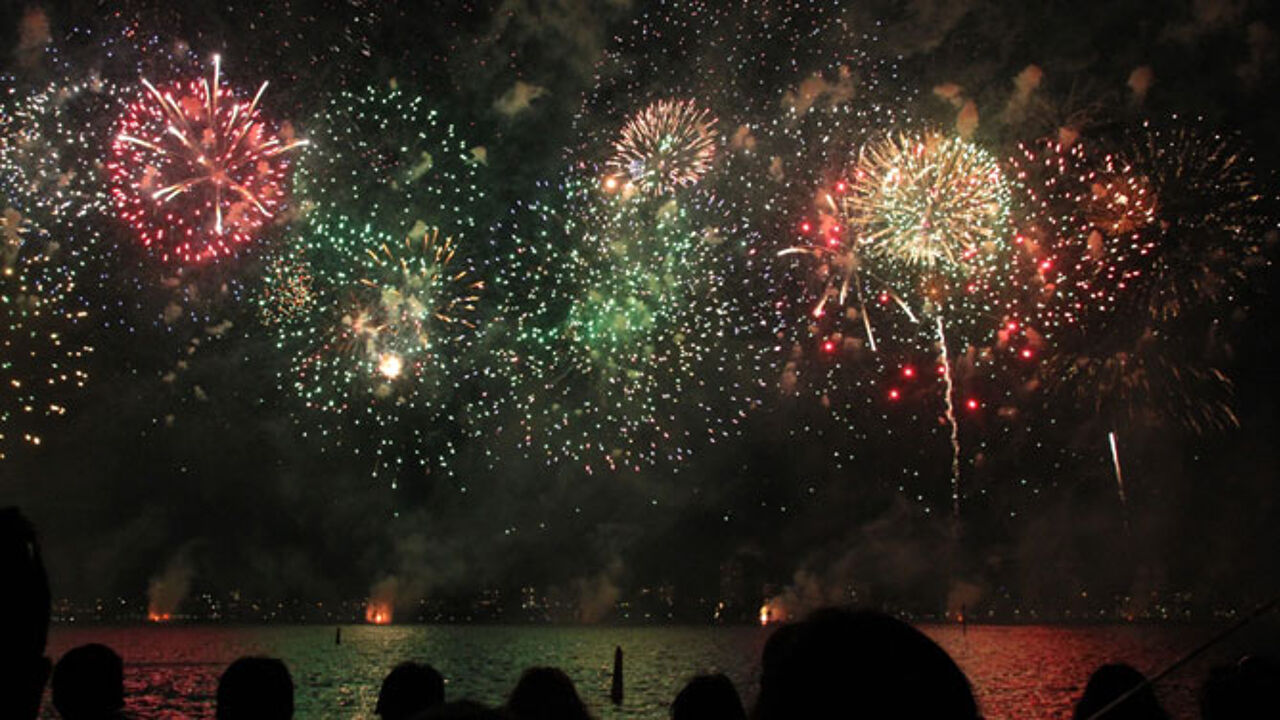 Eveline Masco is a VRT journalist and Editor in Chief of VRT Television News. After several long visits to Australia, she decided she wanted to be more than a tourist. Since January 2013, she lives in Perth, Western Australia, together with her husband.