Brussels minister strikes deal with taxi drivers
The Brussels Transport Minister Brigitte Grouwels (Christian democrat) has promised taxi drivers more taxi ranks and better checks on taxi drivers from outside Brussels picking up clients in the capital without a Brussels licence. In return, the taxi drivers have to sign the new code of conduct.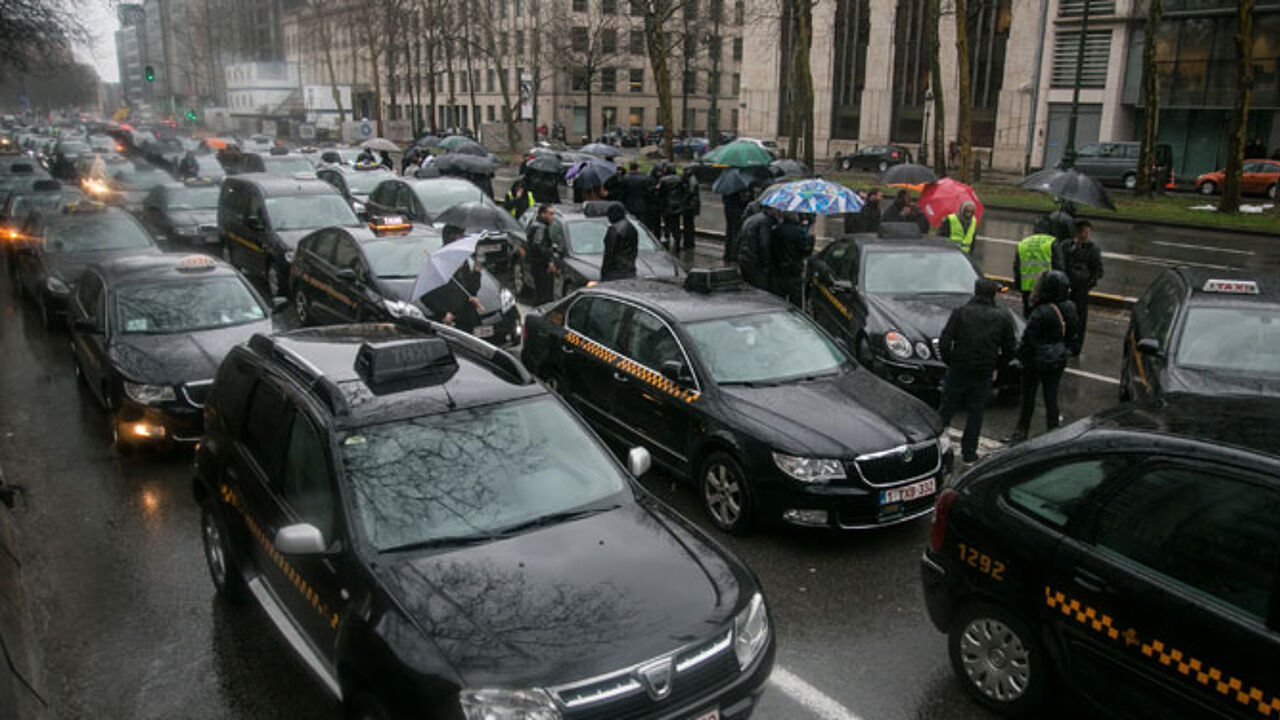 Yesterday's protest action was due to end around 3 p.m., but continued until 5:30 p.m., causing major problems on the Brussels Inner Orbital Road at Madou, Kunst-Wet and Troon.
Ms Grouwels met a delegation of taxi drivers in the afternoon. She promised to extend the number of taxi ranks substantially. By the end of the year, some 150 parking places should be created, bringing the total in Brussels to 730. A solution will be found for the taxi ranks at the Central Station that were scrapped.
More checks will be introduced to counter the problem of taxi drivers from outside Brussels, especially at the South Station. Ms Grouwels will ask the federal government whether it's possible to adapt traffic rules, allowing taxi drivers to use the bus lanes. Now, they can't, unless this is clearly indicated otherwise. In future, it should be the other way round: taxis should be allowed to use the lanes, unless traffic signs say otherwise. But this depends on federal law.
In return for the concessions, taxi drivers will have to accept the new charter imposed by the Brussels government. This includes a number of rules, like a smoking ban for taxi drivers and the advice to drive defensively.