Water levels are dropping after yesterday's rainfall
After yesterday's continuous rainfall, water levels in Flanders are slowly but surely dropping. That's according to the Flemish Environment Agency (VMM) which monitors the situation. The sudden thaw combined with heavy rain has caused roads to collapse at various places though.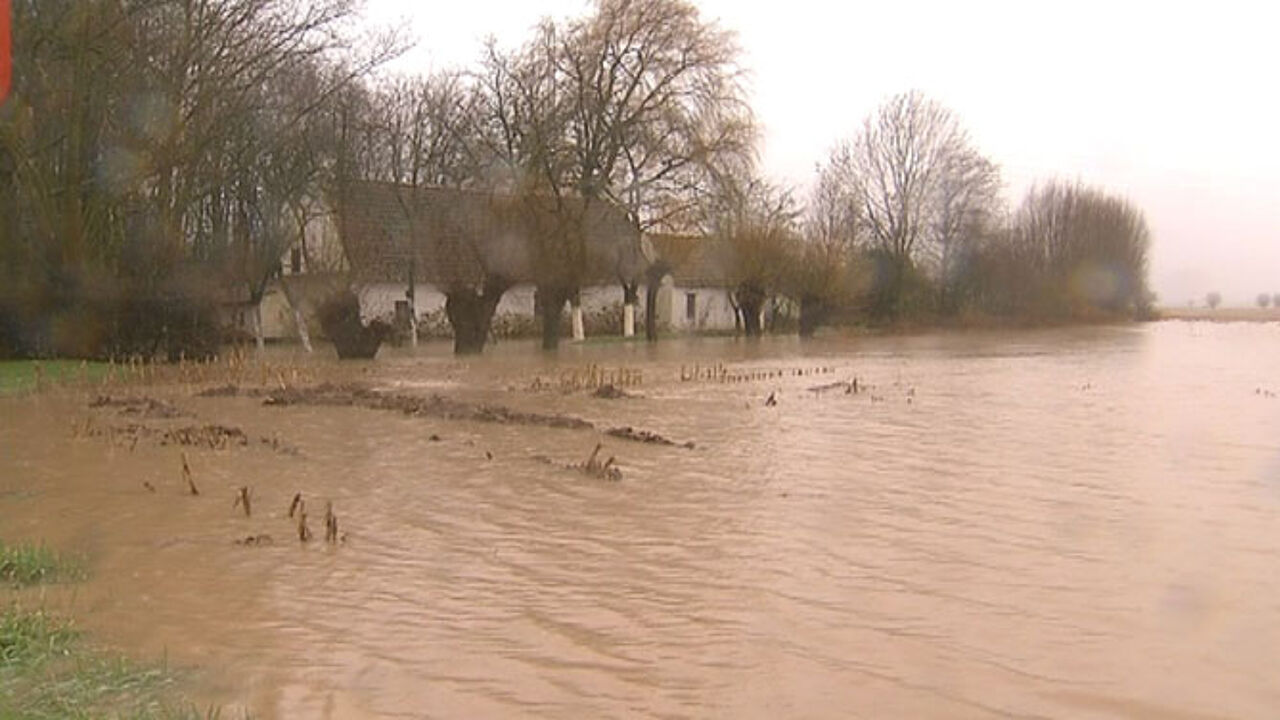 Floods were threatening parts of Flanders yesterday - especially East and West Flanders. The municipality of Deinze started the Contingency Plan and managed to keep the water out of the houses using water pumps (photo). "Everyone has been able to spend the night at home", Burgomaster Jan Vermeulen told the VRT. The situation is improving now, and in Brakel, Oudenaarde, Geraardsbergen and Zwalm the situation is under control.
The situation was also precarious in parts of Flanders, around Kortrijk and Roeselare, but major problems could be avoided.
Train services between Ghent and Brussels were disrupted in the afternoon and early evening as the track almost got flooded in Erpe-Mere.
Several problems were reported on the road, as the roads collapsed at different locations, including at the interchange between the E17 and E40 Motorway in Zwijnaarde (Ghent) and on the E19 Motorway between Brussels and Antwerp.