1.2 million motorists caught speeding last year
Federal police caught over 1.2 million drivers speeding on Belgian roads last year. For the fifth year in a row the figures are up.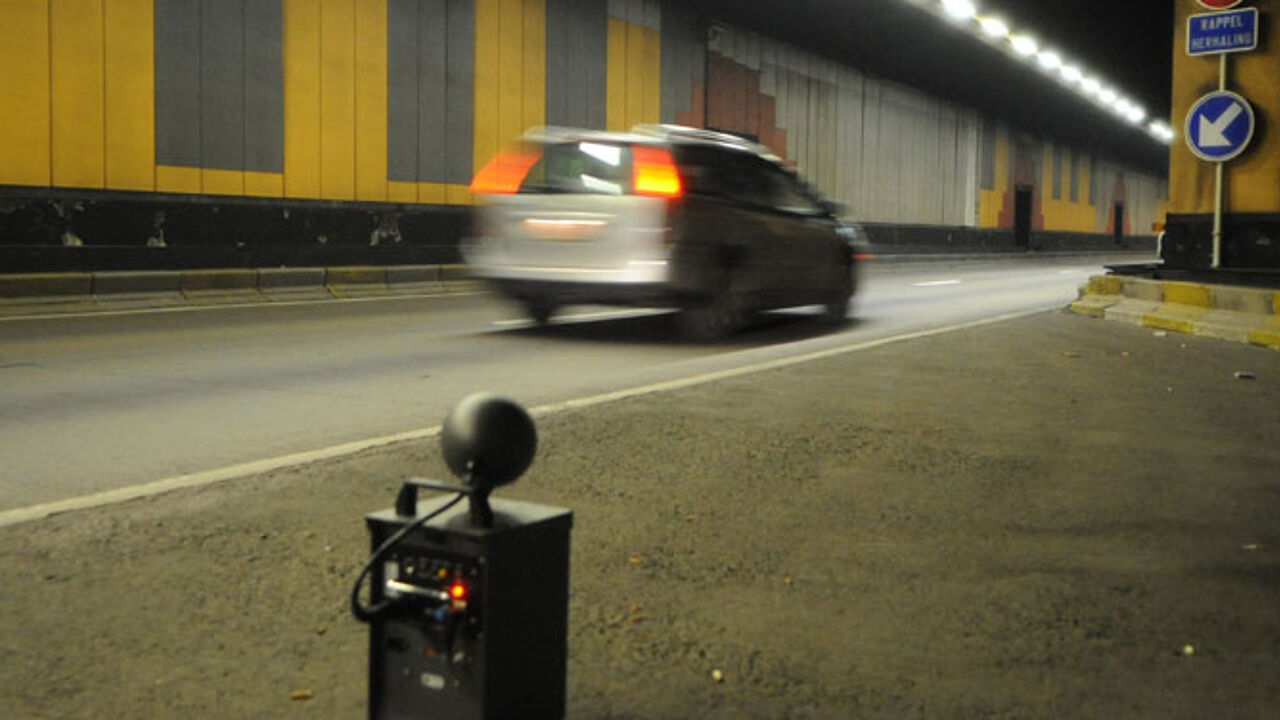 653,043 motorists were caught speeding by mobile speed control radars. 46,655 were fined after SPECS - a speed camera system that measures average speed over a stretch of road - was introduced on the Ghent Antwerp Motorway at Gentbrugge last June. No figures are yet available for similar checks carried out at Cointe in Liège Province that started at the end of last year.
Traffic police have announced that checks using SPECS will be introduced elsewhere in co-operation with Belgium's regional authorities.
A project involving semi-mobile radars used in conjunction with road works is also underway.
Fixed speed cameras caught a further 523,526 drivers speeding.
In addition to speed checks the police also carried out checks for drink-driving. 270,875 motorists were stopped. 2.4% were over the legal drink-drive limit.
858 people died on Belgian roads in 2011. The figures for 2012 are not yet available. If Belgium is to meet a European target this figure has to be cut to 420.
Michaël Jonniaux of the Traffic Police: "We still have a long way to go, but we will do everything to meet this target."