Sven Nys is cyclo-cross world champion
Eight years after his win in St Wendel Belgium's Sven Nys has added a second cyclo-cross world championship title to his CV. In Louisville in the US Nys raced to victory ahead of Klaas Vantornhout in the final stages of the race.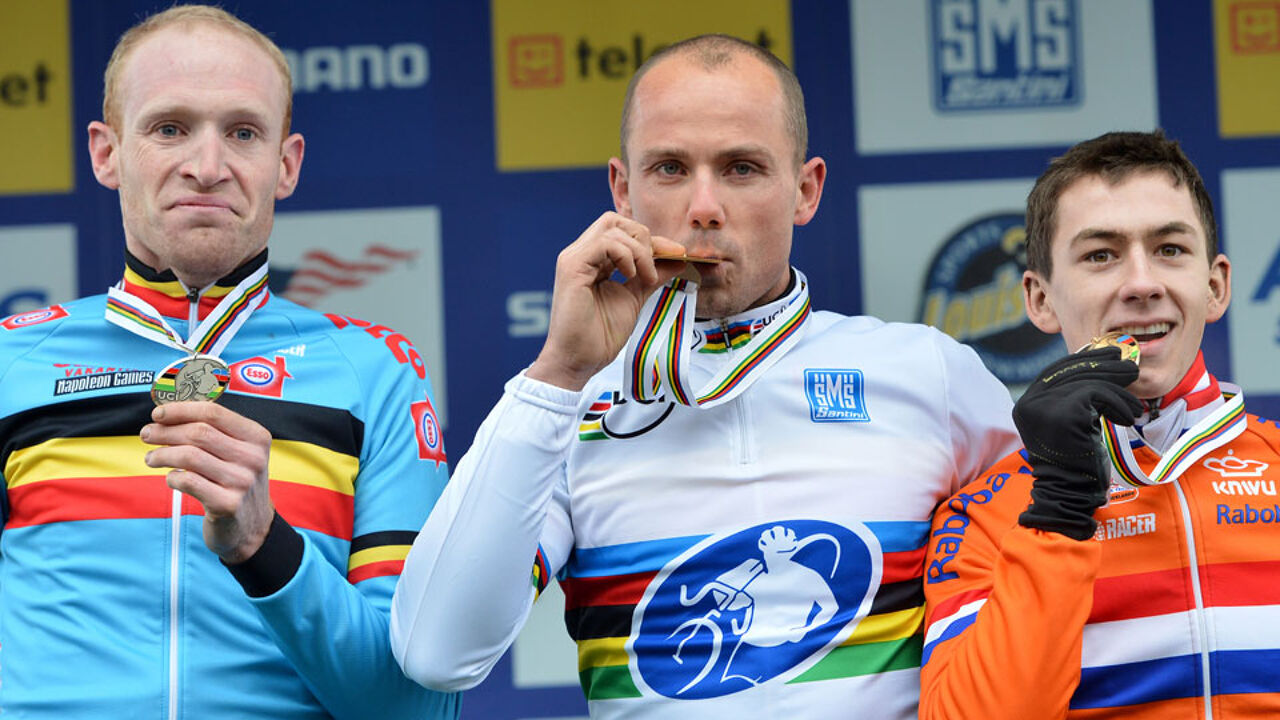 Some commentators here had the odds clearly on a Belgian victory and confidently predicted the world championships in Louisville would turn into a pretty incestuous Belgian affair. They proved to be wrong at least on the second count. From the very outset non-Belgians Bina, Fontana and, especially Mourey, made their mark.
Mourey brutally took the lead in the second round creating quite a gap between him and his pursuers. Belgians massed together behind Mourey, but failed to join forces. Eventually Pauwels, then Nys and then Vantornout all closed the gap on the Frenchman.
Initially outgoing champion Albert had difficulty making any inroads this year, but half way through succeeded in joining the leaders. At this very moment disaster struck and Pauwels's chain got caught. It was then too that Mourey sprung a leak. The road ahead was clear for Nys and Vantornout. In seconds the battle for the world championship title had been turned into a duel.
A third place for Albert seemed on the cards but the Dutch rider Lars van den Haar would have nothing of this. He closed in on an exhausted Albert.
Nys and Vantornout started the final round together. A mistake in a bend cost Vantornout the world championship title. Nys raced into the lead crossing the line as 8,000 fans cheered him to victory in Louisville.