"It's like a battlefield" says Governor
The provinces of West and East Flanders have been hit by a nasty storm. In Oosterzele (East Flanders) the municipal disaster plan was declared after several roofs were torn off buildings and the local football club's canteen collapsed.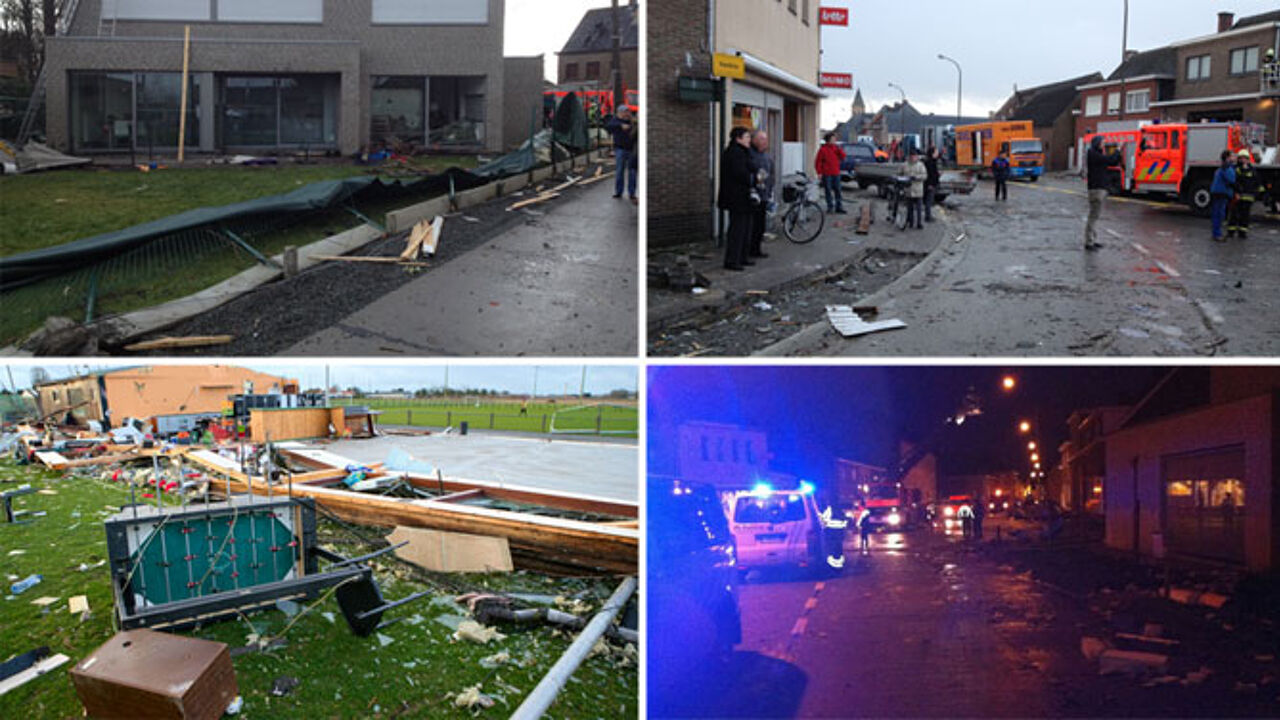 The storm did not last long, but the damage is considerable. Several tornadoes occurred. Tiles have been blown off roofs, trees have been uprooted and in some places entire roofs have been blown away.
The new Governor of East Flanders Jan Briers travelled to stricken Oosterzele to see the damage with his own eyes: "I live in the neighbourhood and it is incredible. You can hardly put it into words. It's like a battlefield."
Firefighters and civil protection officers from neighbouring municipalities sped to the scene.
VRT's Trui De Maré says that the storm caused most damage near the centre of town: "The roof of one newly built house has been completely torn away."
The thunderstorm inflicted all this damage in barely a minute's time.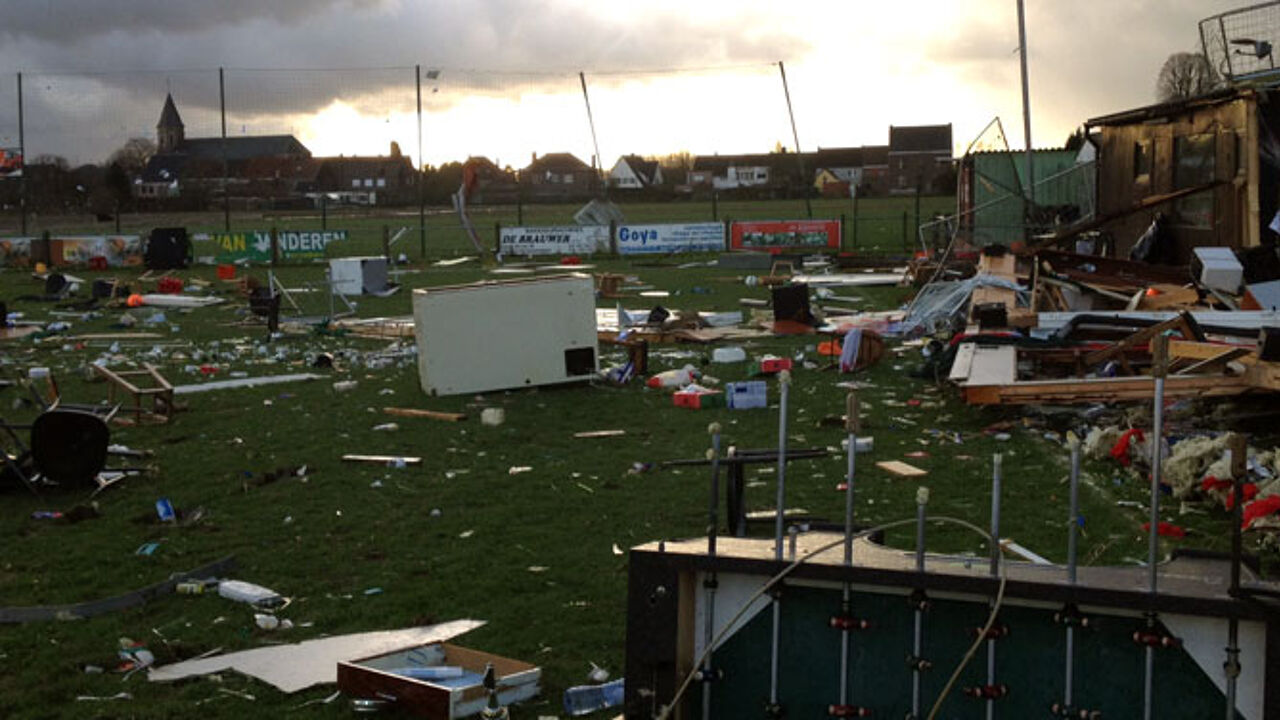 West Flanders too was badly hit with a local radio station being struck by lightning in Roeselare. The station had to be taken off the air. Oostrozebeke and Meulebeke were badly hit too. Lightning struck a chimney and the front of a garage collapsed. Tiles were pulled off roofs. A carport and a greenhouse were both swept away by the gusts. Also in Ardooie an enormous greenhouse has been levelled.
VRT Weatherman Frank Deboosere explains that a trough swept from west to east across the two provinces. Locally this led to strong gusts. The gusts don't show up in our measurements, but from experience we know that when a heavy storm like this passes by gusts of up to 100 km/h may occur. Together with lots of hail and strikes of lightning a storm like this can be very serious.