Discover your Belgian ancestors online
Belgium's State Archive, the Rijksarchief, has posted millions of deeds on its website. The deeds originate from parish registers and municipal records across the land.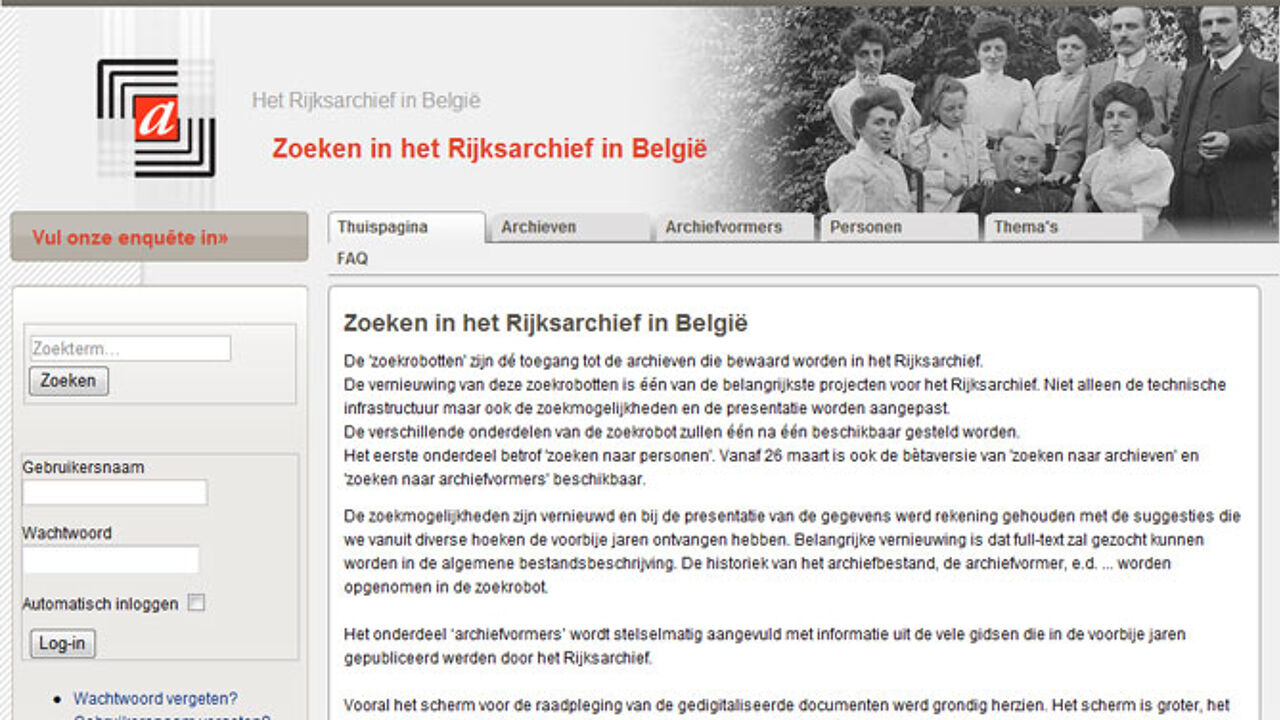 The documents will be of particular interest to people at home and abroad doing research into their ancestors.
The operation to scan all available documents is still underway, but the State Archive has now decided to publish 15 million pages to help people in Belgium and overseas to check up on their ancestors.
Data up until 1912 are being made available. More recent documents cannot be posted online due to Belgium's strict privacy legislation.
The search robot can cope with 20 million names. It is an instrument that is the result of work by hundreds of volunteers. Consulting documents is free of charge.
You can access the website via search.arch.be and can be used in English.