New mural of male holding sex in Brussels
After a street mural of a masturbating woman surprised pedestrians in the upmarket Louisalaan district of Brussels a while back, a striking new mural has now appeared a little further along on the Hallepoortlaan.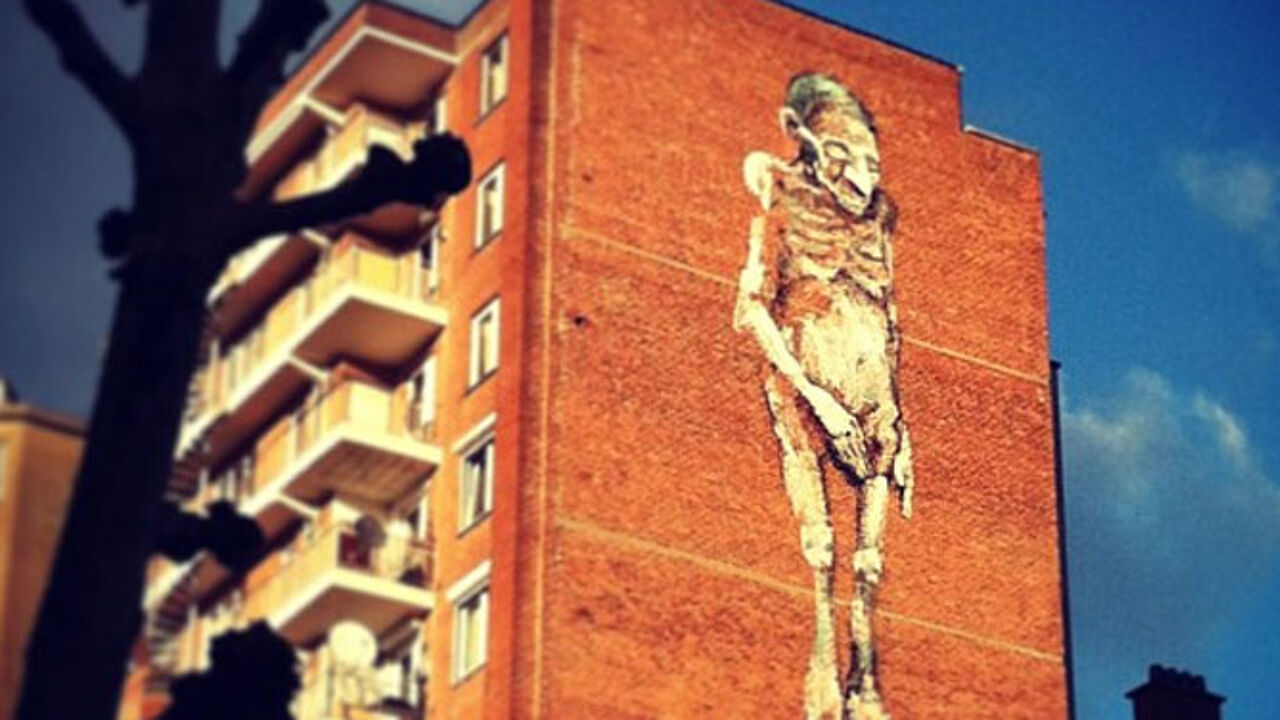 The large mural depicting a gaunt male nude appeared out of the blue a couple of days ago. The style and the subject clearly show that the same street artist has been at work here too.
The identity of the artist remains a mystery, but the murals do seem to brighten up the area, though not everybody is partial to this kind of thing.