Manneken Pis is up for sale!
Oxfam have put up a for sale notice on Manneken Pis, the world famous statuette of the little boy urinating off the Brussels Market Square. The move comes as part of an international protest against land theft. Countless monuments across the globe are being put up for sale in order to draw attention to this ill.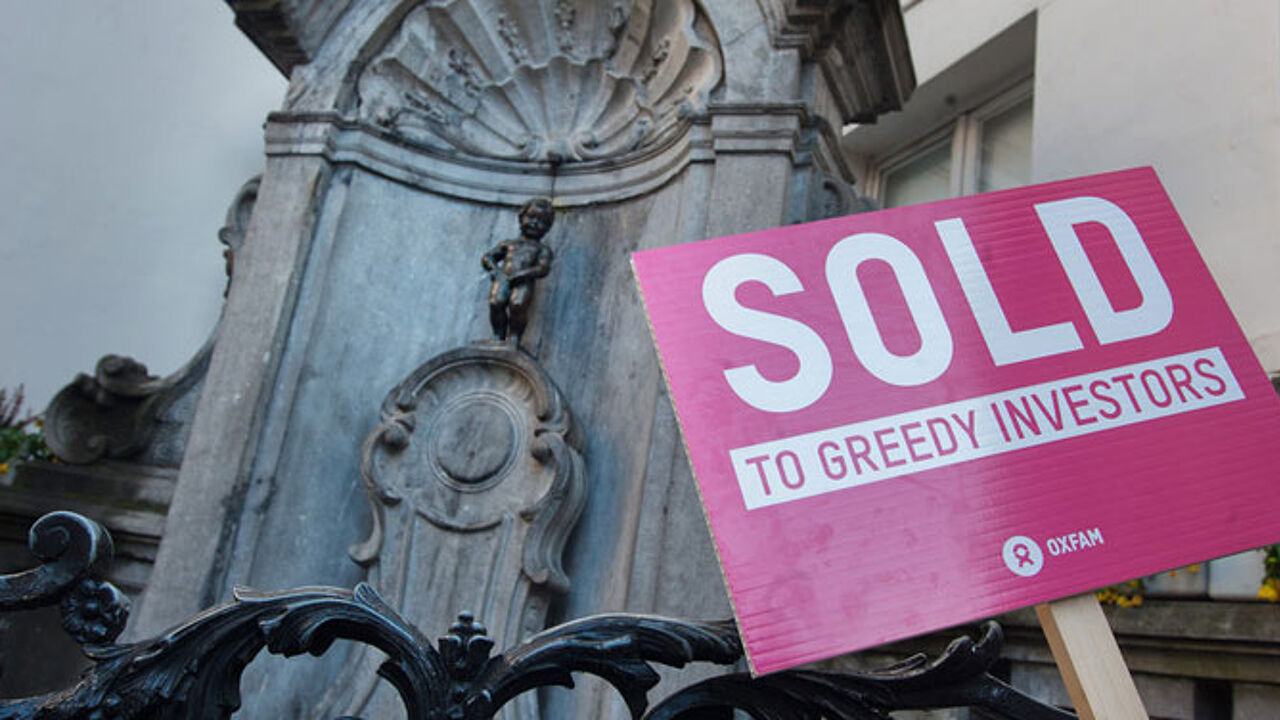 Oxfam is also calling on the World Bank to stop financing investments in land. Land theft involves investors seeking out vulnerable countries where it is easy and cheap to buy up land. Local communities often have difficulty defending their interests and farmers can easily lose their source of income. During the past decade areas of land 65 times the size of Belgium have changed hands.
In Belgium Oxfam tried to offer both Manneken Pis and the Atomium for sale using the motto 'Stop Land Grabs'.
The ngo wants the World Bank that currently finances land transactions to freeze such investments.
"The bank should agree fair norms that investors should stick to" Oxfam says.