European leaders reach accord on budget
European leaders have reached agreement on a budget for the period between 2014 and 2020. The accord reached at the European summit in Brussels is historic as it is the first time that EU leaders have agreed on a multi-year budget for such a long period. The budget will now need to get the approval of the European Parliament before it can be implemented.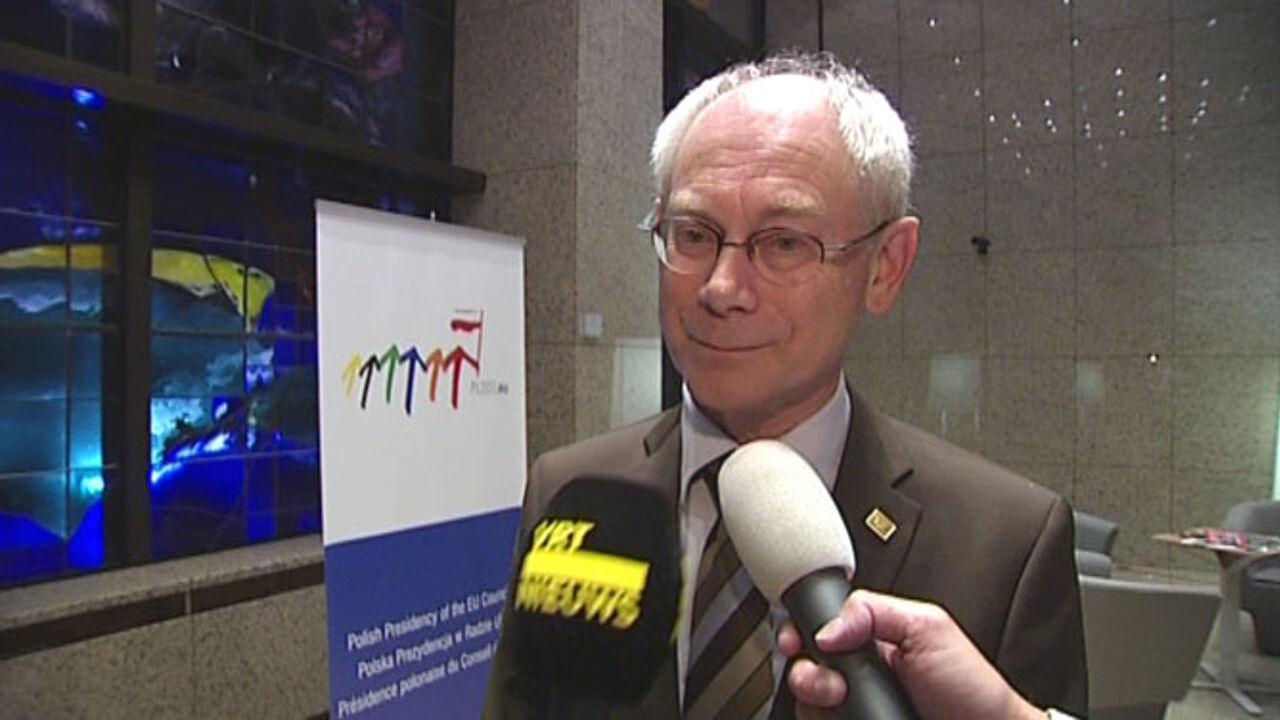 After more than 24 hours of negotiations the Chairman of the European Council Herman Van Rompuy (photo) announced via Twitter that an agreement had been reached. Mr Van Rompuy added that "It was worth the wait".
However, the former Belgian Prime Minister didn't enter into much further detail about the budget accord. However, other sources report that countries like the United Kingdom and the Netherlands that want the EU to make big cuts in spending have got their way.

The 2014-2020 budget is reported to be worth 960 billion euro, 908.4 billion of which will come from EU member states. This is well under the 1,030 billion euro proposed by the European Commission. Savings of 3% will need to be made if the European Union is to remain within budget.
50 million euro for Limburg and Liège
The VRT's Europe Editor Rob Heirbaut reports that the draft text contains 50 million euros that is ear-marked for economic development Limburg province, a province that is set to suffer the ill-effects of the closure of the Ford car plant in Genk.
A similar sum is also reported to have been ear-marked to boost the economy in Liège province, where the steel-producer ArcelorMittal is to shed 1,300 jobs. However, other Belgian provinces with have to make do with less European aid.
Belgian farmers are to be given 70 million euros extra and there are also reported to have been concessions made on the excise duties Belgium receives for a large part due to the presence of major international sea ports at Antwerp and Zeebrugge (West Flanders).