Fewer student teachers in Flanders
The number of students taking teacher training courses in Flanders has fallen by 9% over the past two years. According to figures from the Flemish Education Ministry that are published in Friday's edition of the daily 'Het Nieuwsblad', there are currently 600 fewer students enrolled in teacher training courses in Flanders than there were two years ago.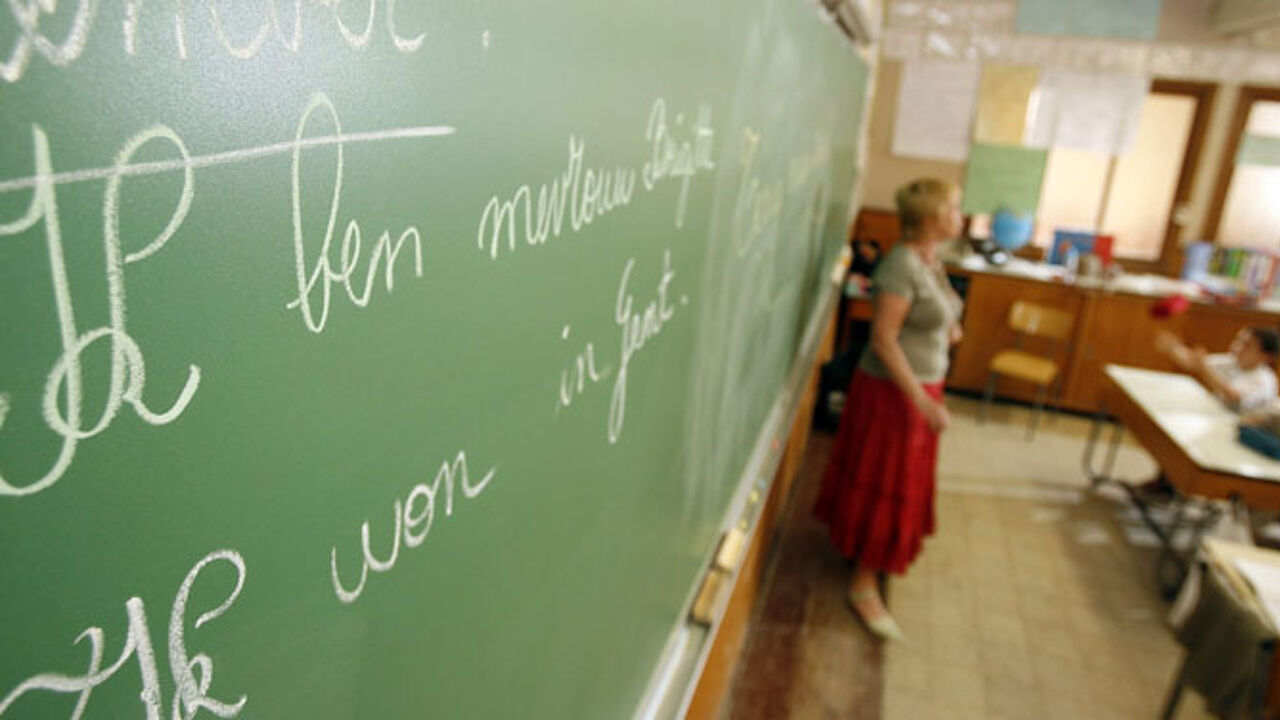 BELGA/ARNOLD
Those taking teacher training courses hope to embark on a career teaching children in primary and secondary education. The poor image that a career in teaching has among students in higher education is one of the issues blamed for the fall in the number of those taking teacher training courses.
The Head of the Flemish Community's education service Raymonda Verdyck told the paper that "The respect that you were given in the past is no longer there."
Jan Swerts is a lecturer at the teacher training college at the Limburg Catholic Institute of Higher Education. Mr Swerts cites a worrying trend. "Not only is the quality of the students starting courses falling, but the quality of those completing the course is also worsening."
"New teachers don't always have the wherewithal to cope with their pupils. We are hearing more and more cases of pupils outclassing their teachers."
The educationalist Pedro De Bruyckere says that he believes that the discussion currently being held within education about the future of the education system is also having an influence.
"As a result of all these discussions it is unclear which direction we want to go with education. This raises questions in the minds of students."
Not only are there fewer students at teacher training colleges, but many new teachers leave the profession within the first five years. One in three new teachers has left education within five years of qualifying from teacher training college.