Sharing a meal with friends, snakes and red colours
Forget the dragons, it's a Snake Year starting now. How do Chinese people living in Belgium experience the Spring Festival? Flandersnews went to the Chinese Gala Evening organised by the KU Leuven's Group T to find out. This is a story about food, presents, soup and red underwear, but most of all about being together with family and friends.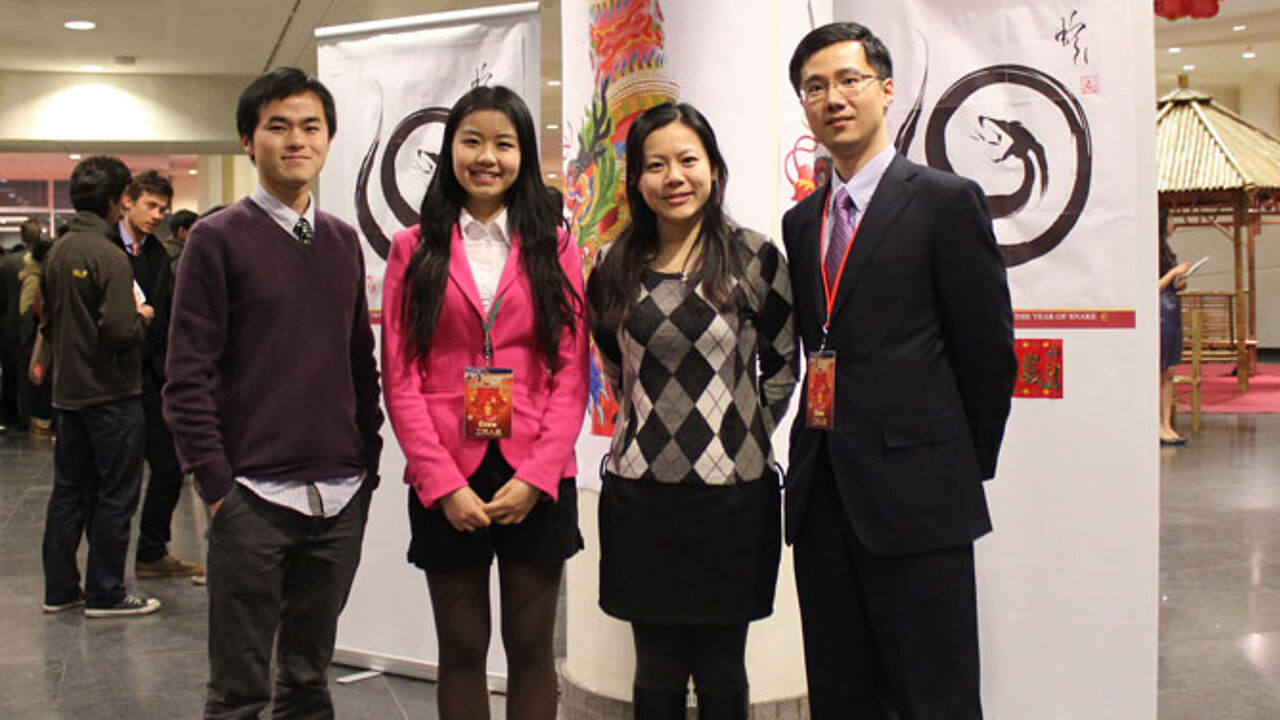 Najun Lu (35, small photo) is married to a Belgian man and has been living in Belgium for a couple of years now. "Red is the colour of the Spring Festival. You know, we Chinese like red colours. They symbolise luck, happiness and passion." As most Chinese people living in Belgium, she has watched the CCTV show on Saturday afternoon. It's a classic. This year, the show starred Céline Dion among others.
Najun is not decorating the house for the Spring Festival. "But I remember that my husband bought a paper dragon the first year. I must say, I didn't really like it, but it was a nice gesture", she smiles.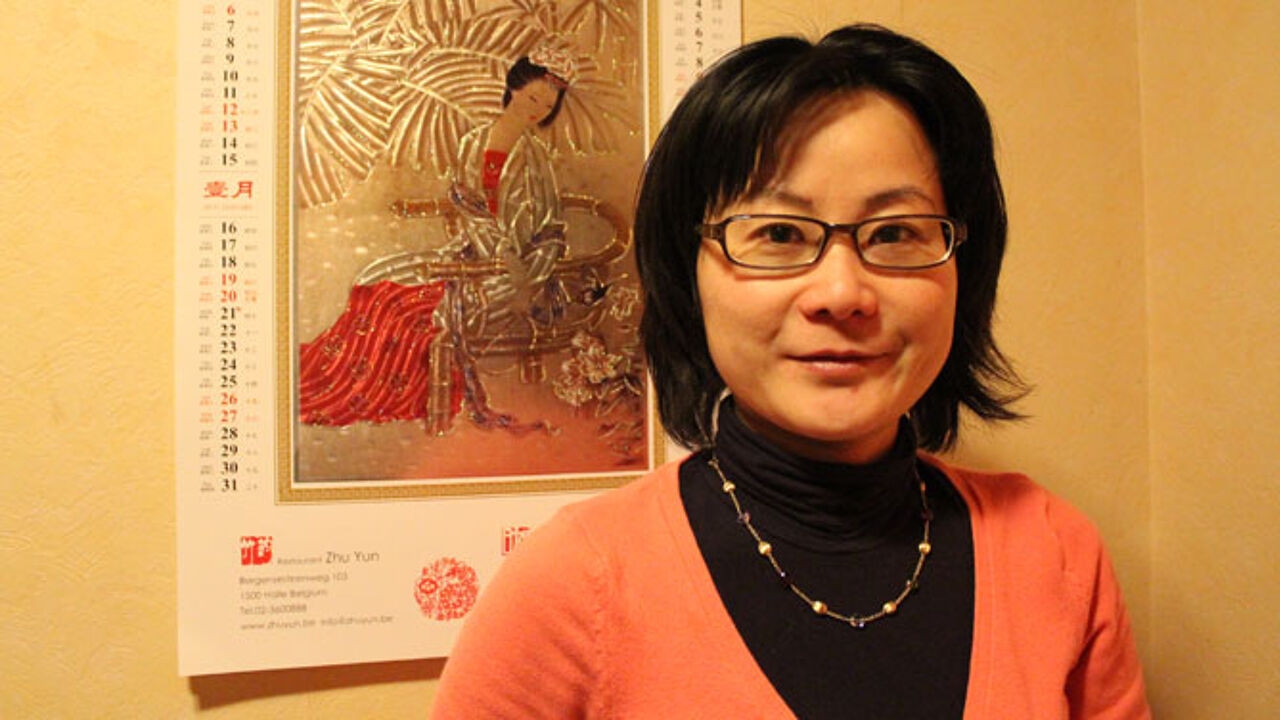 "Share a hot pot with friends"
At the Chinese Gala Evening in Leuven, we also meet Lingji Wang (22, photo) who is the CSAL vice-president, and helping out in organising the event. What will she do on New Year's Eve? "I will share a hot pot with friends." Being together with a big group of friends is very important, she explains. "For me, the Spring Festival is the sweetest holiday of the year. We Chinese take high value of this moment."
The food will not include the typical Chinese dumplings: "I am not very good at making them", Lingji confesses.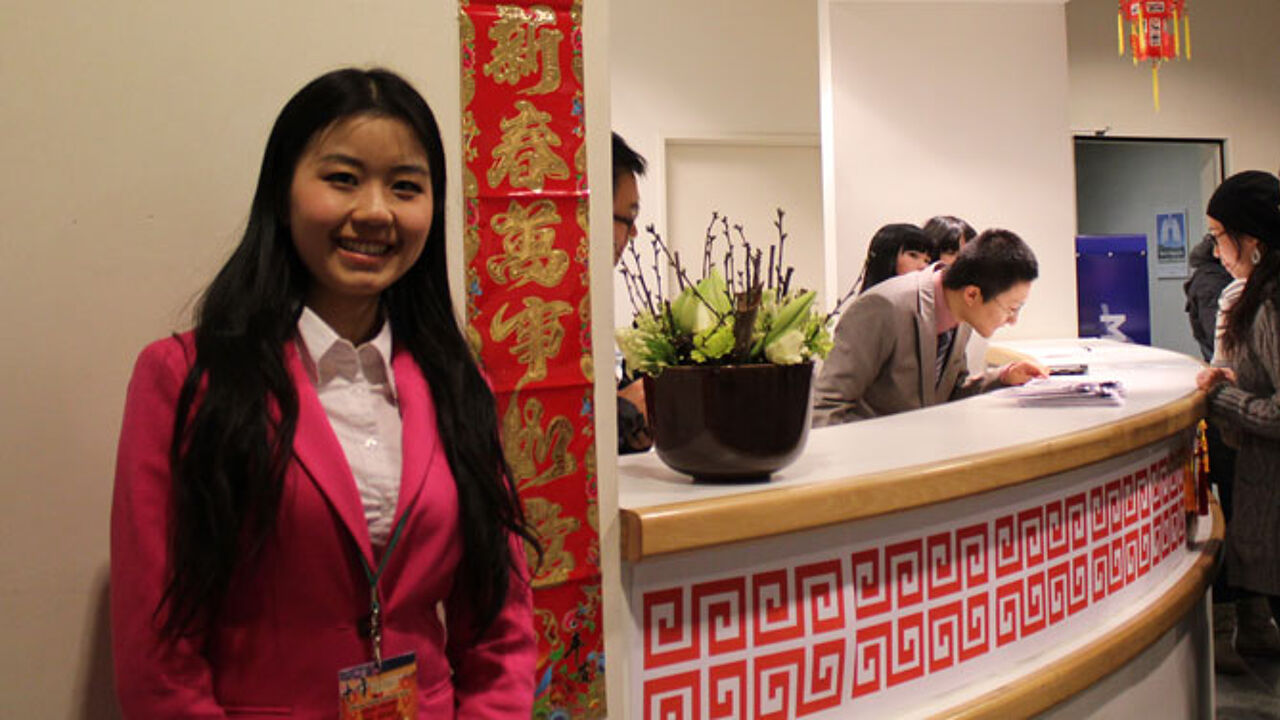 An awkward timing for the soup?
Mingji Gao (28, photo) graduated in Leuven last year but decided to stay on in Belgium. Is she picking up the typical Belgian habit of buying everyone presents for Christmas and New Year? "I am starting to. You know, I begin with small presents like a lamp. And of course, Belgium is the country of chocolate, so that's also an obvious choice."
Mingji will have a large dinner on New Year's eve with friends. "But I have to explain one big difference with Belgian dinners. We have the soup after the main course, and not before. It's mostly a salty soup, because this is better for digestion. And after that, sometimes also another soup, a sweet soup. What we never have to finish the dinner, is ice cream."
Mingji is amazed by the fact that her Belgian friends speak so many languages. "You have Flemish, French and German, and English of course. It's just as if you people turn a switch-on, switch-off button. It amazes me. Here in Group T, we work hard on the languages. Language should never be a barrier. I just started learning Dutch. It's important to start with some very practical stuff, like boterhammen and koffie."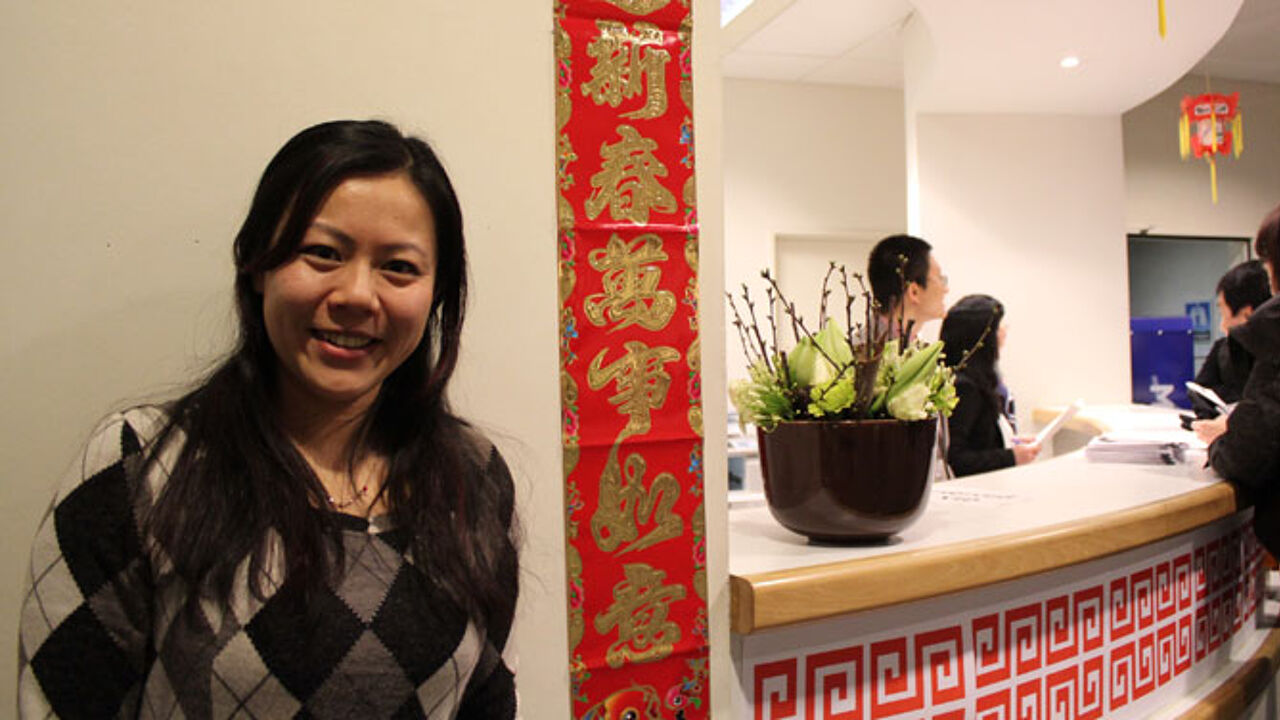 Tiger eats goat
Su Wang (photo) is a 22-year-old physics student in Leuven who hopes to graduate in June next year.
"The major difference between the Belgian Christmas and New Year's period and the Spring Festival, is the atmosphere. In China, it's really the whole nation taking part. You see decoration everywhere. Many people talk about things like "have you already bought the ticket to visit your family? When are you going and how? We also celebrate for 1 or 2 weeks."
For Su, the Spring Festival marks a new start. "After the exam period, it's a chance for a new start."
Although most Chinese say that they are not superstitious, most of them probably are, at least to a certain extent. People who are snakes according to the Chinese  Zodiac (for example if you were born in 1977 or 1989), had better wear something red to keep away the bad luck in their own year. This could be red underwear, or a red necklace. Your sign can also play a role in a relationship. Some just don't match, it is believed. "A tiger and a goat are not ideal", Su smiles. "You can imagine what would happen."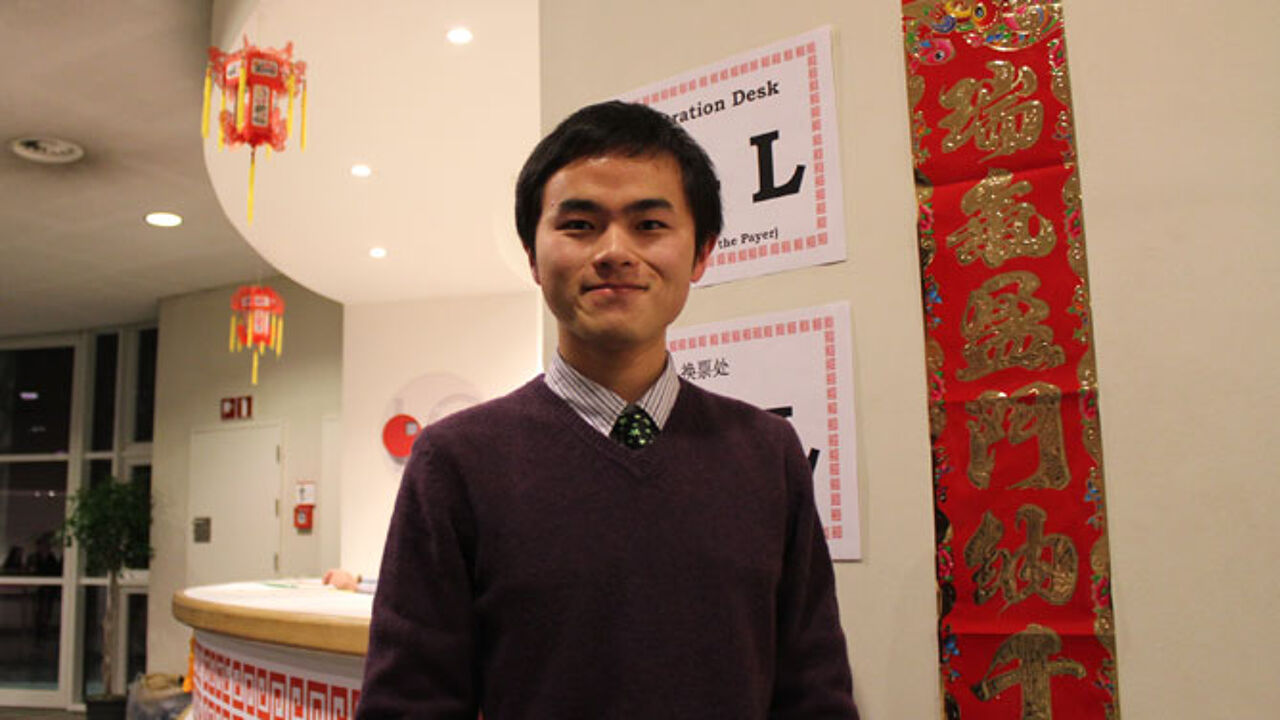 A record edition
Groep T, the engineering department of the Catholic University of Leuven (KU Leuven), hosted the Chinese Gala Evening for the 10th time and it was a success. The Gala included dinner and different performances like dancing, poetry, singing, a debate, an illusionist show and a draw.
Yan Huang (photo) is Chairman of CSAL, the Chinese Students and Scholars' Association that organised the event. "Last year, we had 600 visitors. According to estimations, we had a record number of 630 this year." The KU Leuven cooperates with the Chinese Confucius Institute in Beijing. Belgian students go to China, while Chinese come to study in Flanders. Yan estimates that "1 in 5 or 1 in 6 Chinese students" stay in Belgium after finishing their studies here.