Charleroi secures First Division future
In a match that had been postponed due to the poor weather in January, Sporting Charleroi beat Cercle Brugge 2-1 on Wednesday evening. The result is significant as it means that the Zebras are now certain of a place in next season's First Division.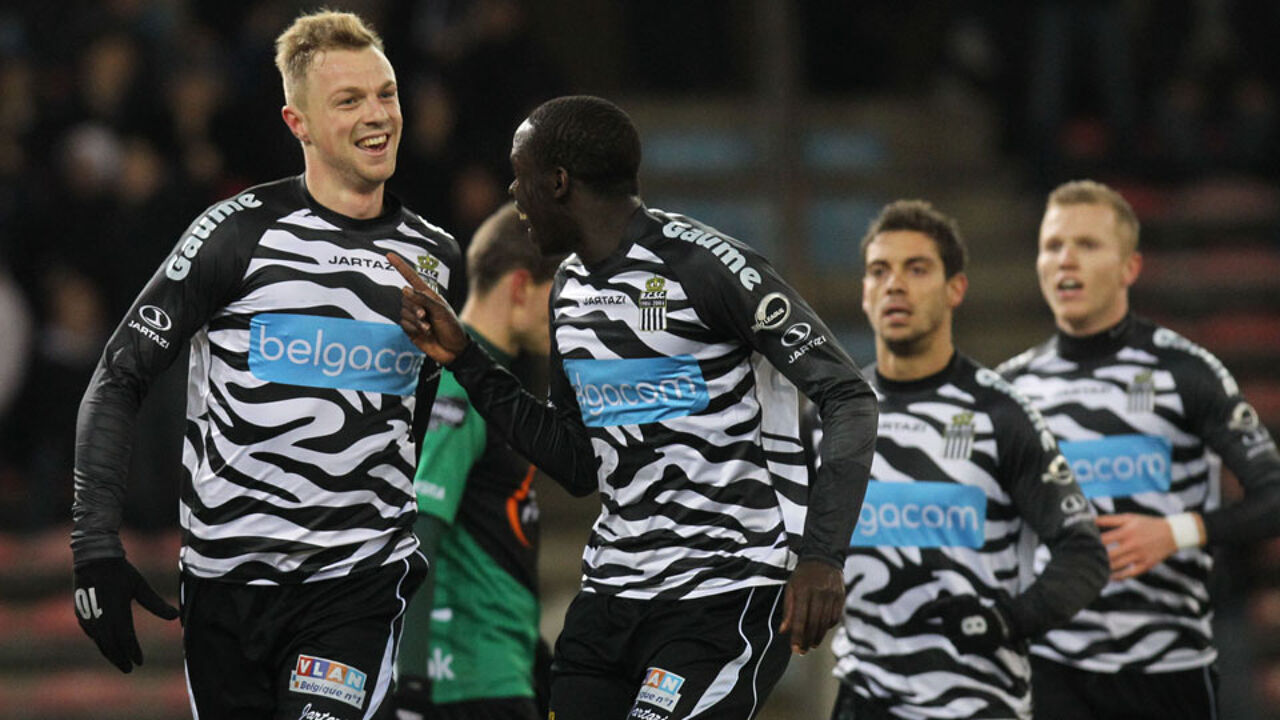 Meanwhile, Cercle Brugge seems likely to have to fight for its First Division life in Play-off III.
The winner of Play-off III is allowed to compete for a place in next season's First Division against three Division II teams in the Second Division Play-offs.
The match couldn't have started better for Cercle. Mertens (photo) scored from a long Evens throw-in on just five minutes.
However, the home side took control from half way through the first half. With lady luck shining on them, the Zebras equalised after the Cercle Brugge keeper clumsily dropped the ball, allowing Pollet to shoot into goal.
It was also Pollet that scored the winning goal for Charleroi with a precision shot from outside the area. The first half ended 2-1 to Charleroi.
Cercle was the better side in the second half. Substitute Bakenga created a great chance for Godée to put the West Flemings level. However, he was just a fraction of a second too late.
Uchebo too was close to the equaliser. However, a great save by the Charleroi keeper Sifakis denied Cercle and the matched ended 2-1.