Demonstration disrupts public transport
The national trades' union demonstration that is being held in Brussels has caused serious disruption to public transport services across the country. The Flemish public transport company De Lijn reports disruption to bus services across Flanders, while the Brussels public transport company reports disruption to bus, tram and metro services in the capital. There is also disruption to services operated by the Walloon public transport company TEC.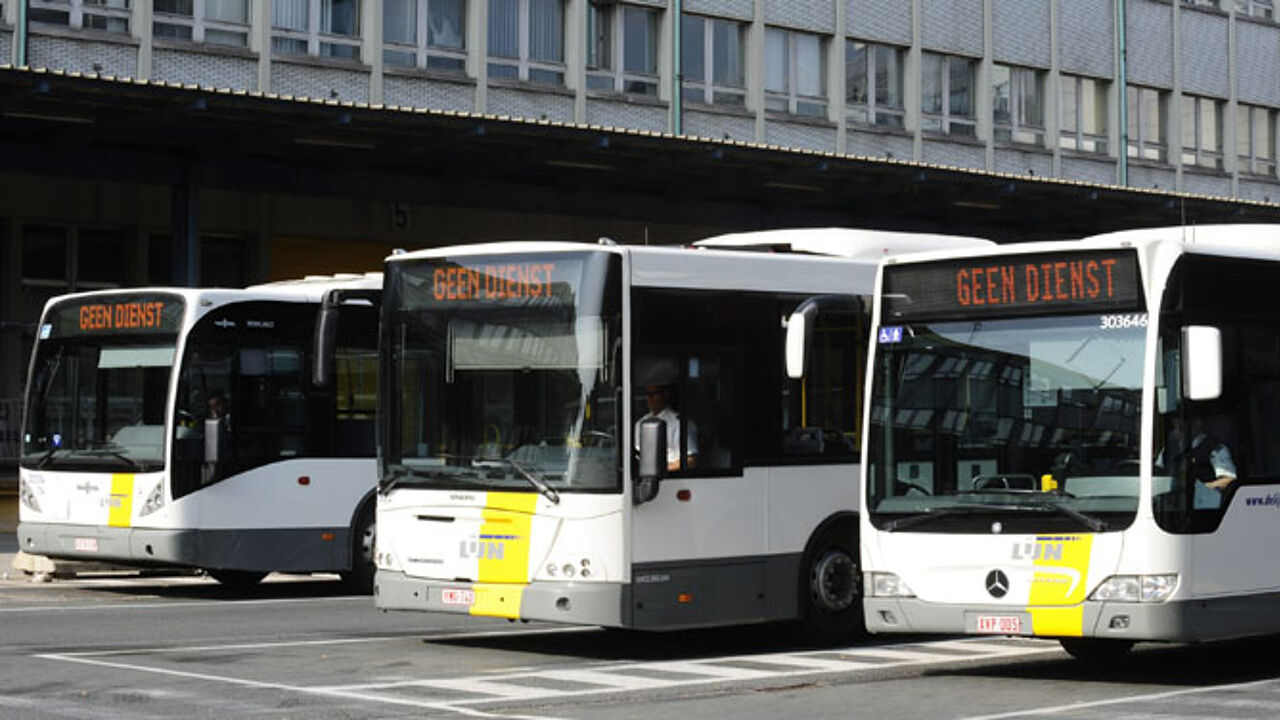 Meanwhile, around half of Ghent City Council's crèches are closed and rubbish has remained un-collected in many towns, city and municipalities.
Flandersnews.be has compiled a province by province summary of the disruption to public transport.
• Antwerp province: 70% of bus services in the province are running. However, there is considerable disruption in and around the city of Antwerp as many trams have not left their depots. Meanwhile, in Mechelen just six out of ten bus services are running.

• Limburg: The disruption is concentrated on bus routes serving rural areas and busses in and around Genk. Bus services in Hasselt, Tongeren and Sint-Truiden are running normally.

• East Flanders: Two-thirds of the busses are running and a Sunday service is in operation in Ghent. All the city busses and half of the rural busses operating from Aalst are running. 50% of bus services operating from Sint-Niklaas are running.
• Flemish-Brabant: An average of half of all services are operating in the province. Three-quarters of services from the Grimbergen depot are running.
• West-Vlaanderen: An average of 70% of services are running. However, the disruption is greater in Bruges, Ostend and Kortrijk where just half of all services are running. The coastal tram service is hardest hit of all. Just 10% of tram drivers have turned up for work.

• In Brussels, MIVB says that 80% of its bus services are not running. 25% of tram services have been cancelled. Meanwhile, the metro is operating a reduced service.
Visit their websites
For the very latest information on public transport services in your area, you can visit the public transport companies' website: