Unions demonstrate in Brussels
The three trades unions are holding a demonstration on Thursday against the Federal Government's austerity measures. The wage-freeze is at the top of the demonstrators' list of dislikes. The trades unions want to use the demonstration not only to express their malcontent about the wage freeze, but also to remind the Federal Government about earlier agreements to raise benefits and the minimum wage.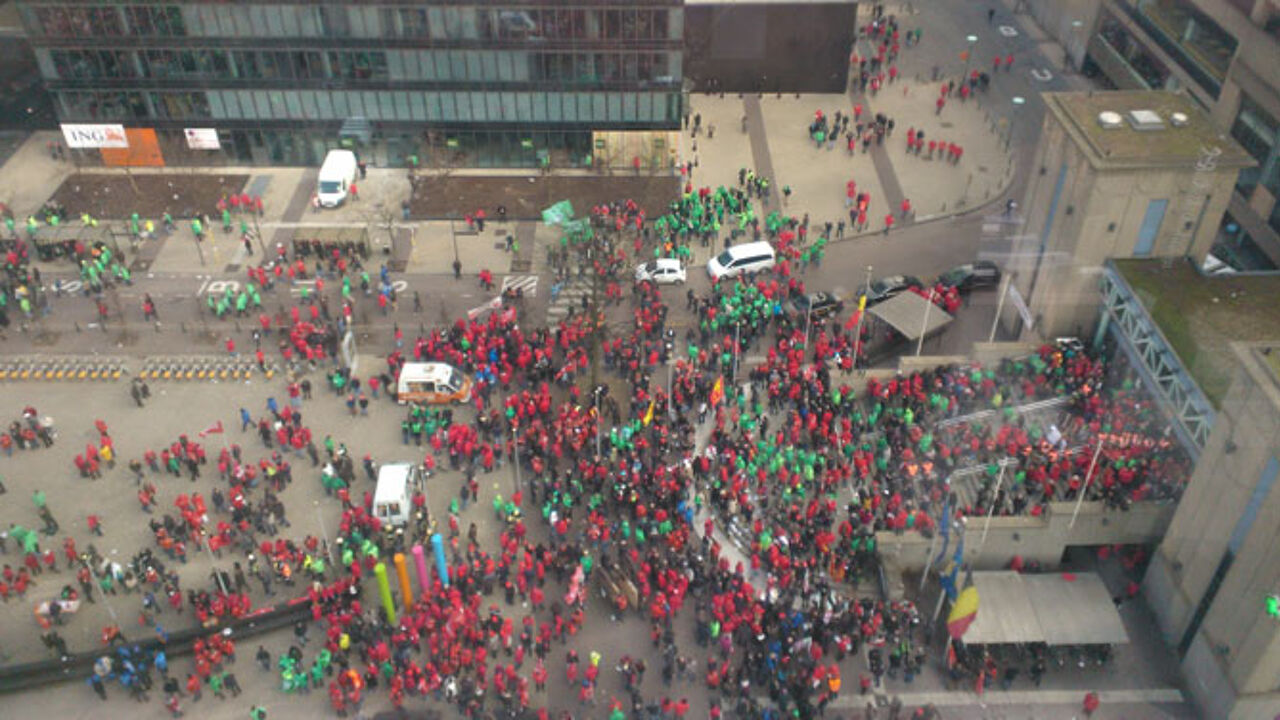 Nevertheless, the perceived attacks on the system that links wages to inflation (the index) and on public services have motivated the lion's share of protesters to take part.
One protestor told VRT Radio that "They should keep their hands off the index. I am demonstrating because I'm certain that I'm going to be worse off."
"We've been squeezed by the state for years and now it's time to make our views heard."
The thousands of public sector workers taking part have been joined by workers from the ArcelorMittal plant in Liège whose jobs are under threat through restructuring.
Union leaders met with the Finance Minister Steven Vanackere (Flemish Christian democrat) and the Pensions Minister Alexander De Croo (Flemish Liberal) on Thursday morning. After the demonstration they will meet with the Employment Minister Monica De Coninck (Flemish socialist) and the Secretary of State for Social Affairs Philippe Courard (Francophone socialist).
"Europe's most social government"
In a response to Thursday's demonstration the Flemish socialist leader Bruno Tobback (photo) stressed that the system of index linking wages to inflation will be maintained.
He added that he was under the impression that the unions had failed to explain things correctly to their members.
However, both Mr Tobback and his Francophone counterpart Paul Magnette say that they understand the unions' concerns. Nevertheless, Mr Tobback added that last week's criticism of the Employment Minister Monica De Coninck was unjust and that Belgium has "the most social government in Europe".