Snow and freezing temperatures turn roads into ice rinks
Snowfall took the fast lane out of action on motorways in many places across northern Belgium on Sunday morning. Slippery conditions persisted on many other roads. The snow continued all morning and most of the afternoon.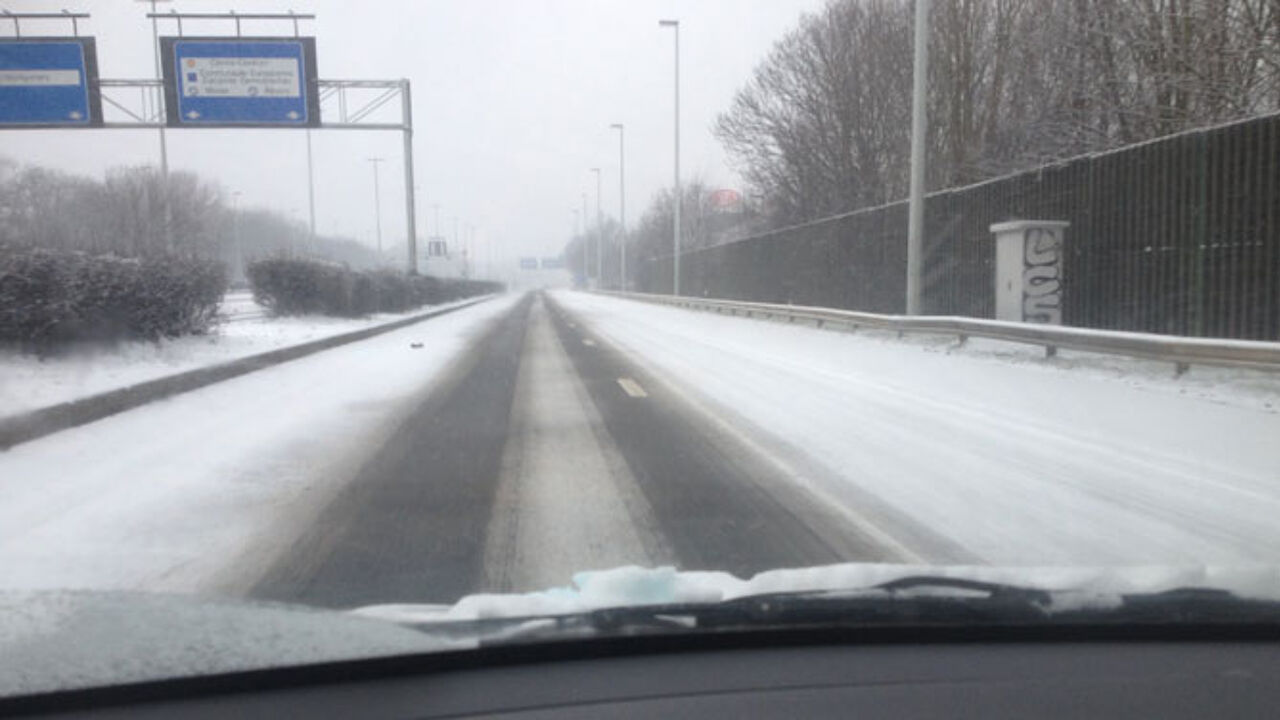 Nearly 1,400 tons of road salt were slapped on Flemish roads overnight. Still slippery conditions persist in many places.
The Flemish Roads Agency reports that the gritters were still out and about for much of the morning in an attempt to stay in control of the situation.
Temperatures below zero mean that snow can turn into ice conjuring Flemish roads into ice rinks.
Further snowfall was forecast in Flemish parts on Sunday morning and afternoon.
Sleet and rain are predicted for Monday, the start of the working week. The rest of the week should remain mainly dry.