Spectacled bear born in Antwerp Zoo
The Zoo of Antwerp has announced the birth of a spectacled bear. It is the first time that a bear of this species is born in Antwerp Zoo.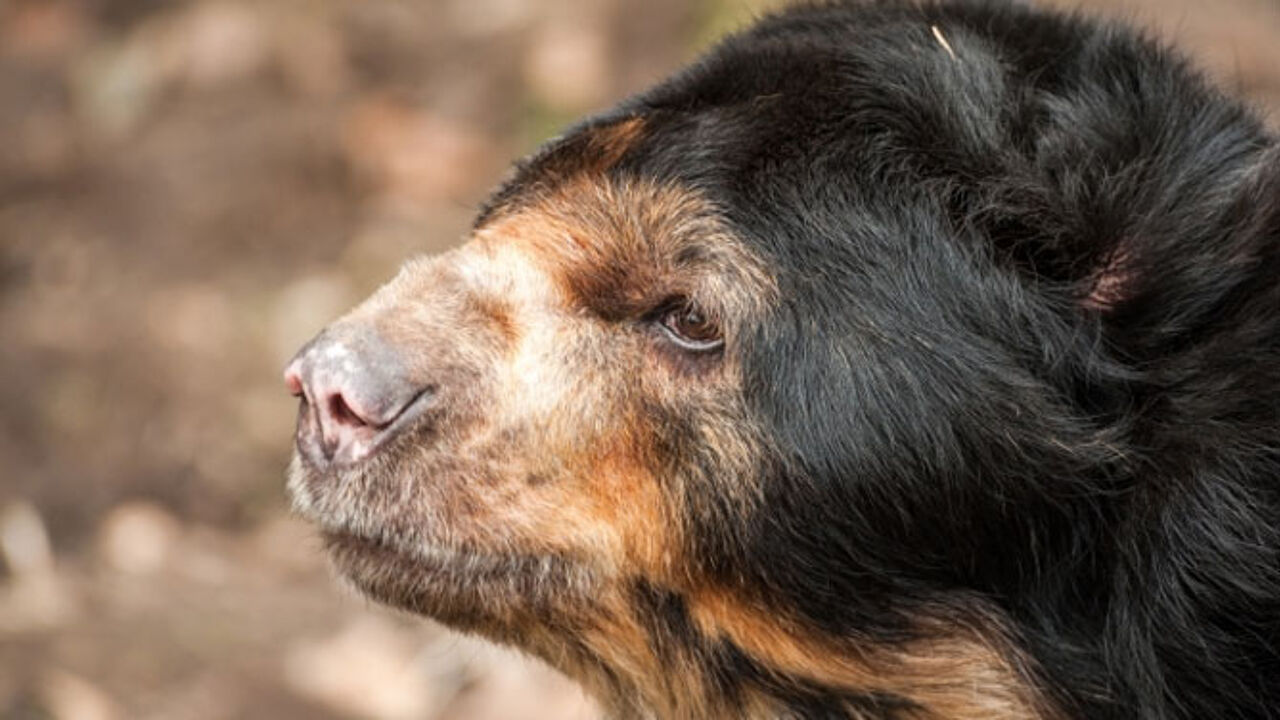 The baby spectacled bear was born at the beginning of February, but the news was held back. Mother Zamora had two nest boxes at her disposal, but she chose to build her own nest outside the view of the camera. The animal's carers only discovered the newly born baby bear during a routine check.
The carers are doing their utmost not to disturb the mother and her young. A first birth is always the most vulnerable one. During the first weeks after the birth mother bears stay in the nest with their young and do not take any food or drink. For the first four to six weeks the baby bear is blind and extremely vulnerable. It does not leave the nest.
After six weeks its eyes should open and then it will start to try and walk and climb.
Since July of last year father Gladstone (22 - pictured top) and mother Zamora (13) have formed an "important genetic couple" for the European breeding programme that was put in place to help the species survive.
The bears originally hail from the Andes Mountains of South America. Its skin is covered in black fur and it has very characteristic beige markings on its breast and head as well as large circles around its eyes that give it its name.