Go ahead for northern metro extension
The Brussels Regional Government has decided on the route of the metro extension towards Schaarbeek and Evere. The government opted for the route that travels through the most populated neighbourhoods of Schaarbeek.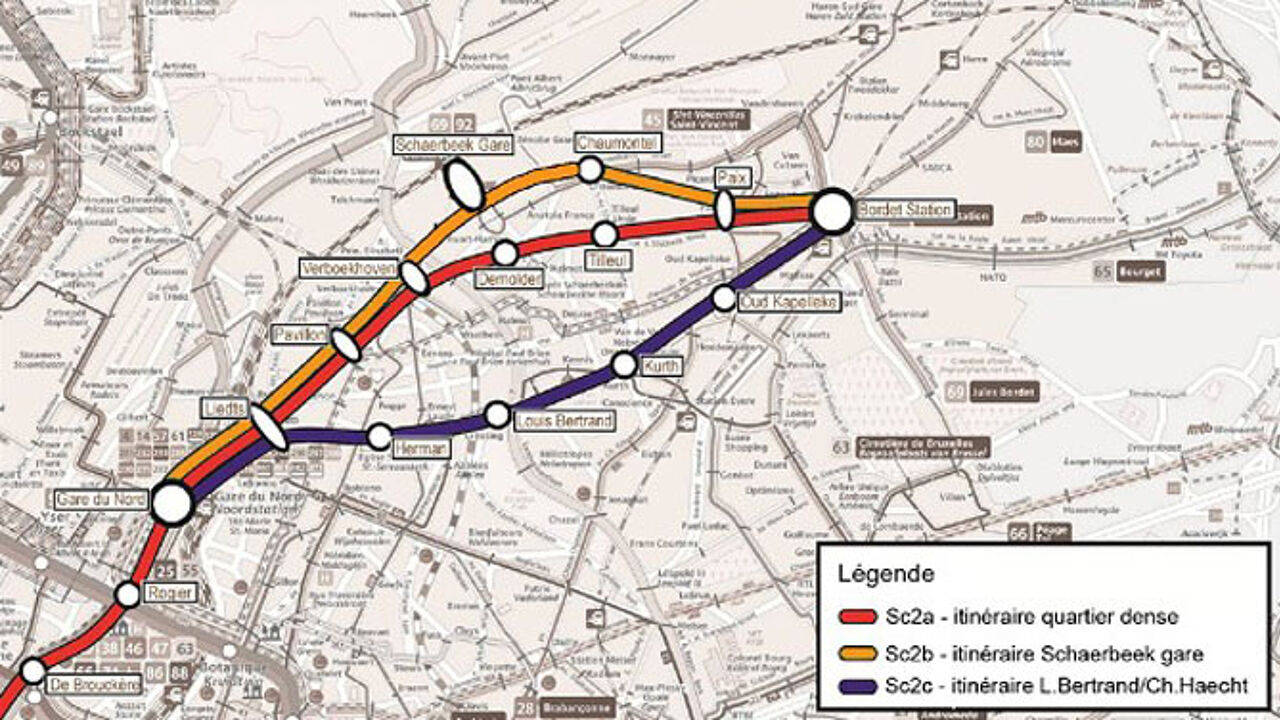 This was the cheapest and also the shortest of the three options.
The project is set to cost 570 million euros. The northern extension of the metro should be operational by 2022.
By this choice the Brussels government is also opting for the service that will be able to provide transport to the largest number of people. The new line will start from the Brussels North Station. The terminus has not yet been decided.
The Brussels Region now plans talks with the municipalities of Schaarbeek and Evere with a view to deciding the definitive route and the location of the stations.
The new metro line is intended as a response to increased demand for public transport between northern Brussels and the centre. The new line will also allow passengers to connect with other rail, tram and bus services via the North Station.
Construction of the new line will start in 2018 and the first metros should be running four years later.
The Brussels Government has also approved plans for new tram lines between Brussels and Flanders following an application by the Flemish local transport company De Lijn. The Brussels Government is insisting that the new tram lines are complementary to the existing Brussels local transport network and the new Regional Express Network.
Four tram lines are planned terminating in Boom, Ninove/Gooik and Heist-op-den-Berg as well as a branched line from Jette via the Heizel, Vilvoorde, Brussels Airport and from Kraainem to Tervuren.