Tia Hellebaut clears 1.92 metres to qualify for high jump final
At the European Indoor Championships in Gothenburg, Sweden, the Belgian athletes have not been able yet to clinch a medal. Eline Berings came 6th in the women's hurdles final. In the women's high jump, the former olympic champion Tia Hellebaut cruised to the final.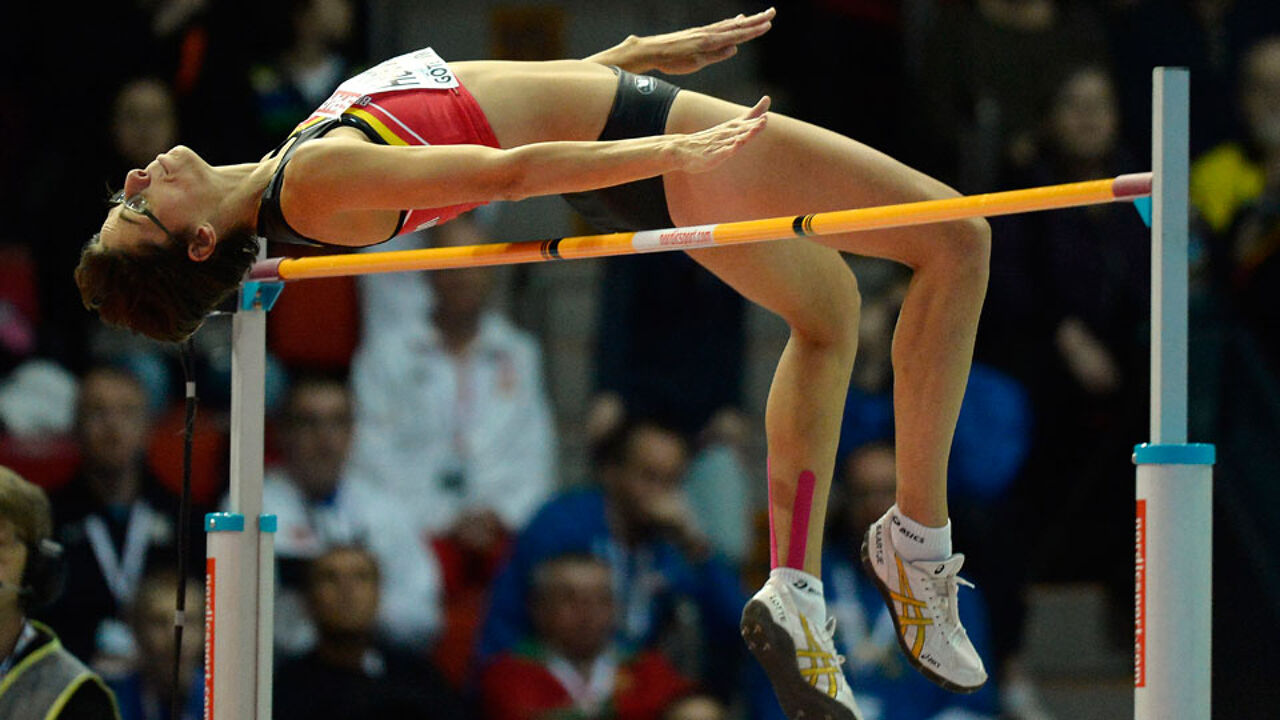 Eline Berings took the European indoor hurdles title in Turin in 2009, and had a good feeling before the final in Gothenburg. "In the semi-finals, I had the feeling I would grab a medal. I just didn't know which colour", she told reporters. However, the Ghent resident only finished 6th in the final in 8.08 seconds: "I am very disappointed." Turkey's Nevin Yanit took the gold in 7.89 seconds.
Belgium's high jump diva Tia Hellebaut qualified for Sunday's final by clearing 1.92 metres. She only needed one attempt to do so, which is why she skipped the next jump at 1.94, as she was certain of qualifying. The final on Sunday afternoon will see 8 athletes compete for the gold.
In the women's 3,000 metres, Almensch Belete made it to the final by finishing 3rd in her heat.