Silvio Proto: "This was my first and my last penalty"
The Anderlecht goalkeeper Silvio Proto played a crucial role in the outcome of the Cup match between KRC Genk and Anderlecht. He first stopped 3 penalties, before firing his own penalty over the goal. Anderlecht out, Genk through to the final where they will meet either KV Kortrijk or Cercle Brugge.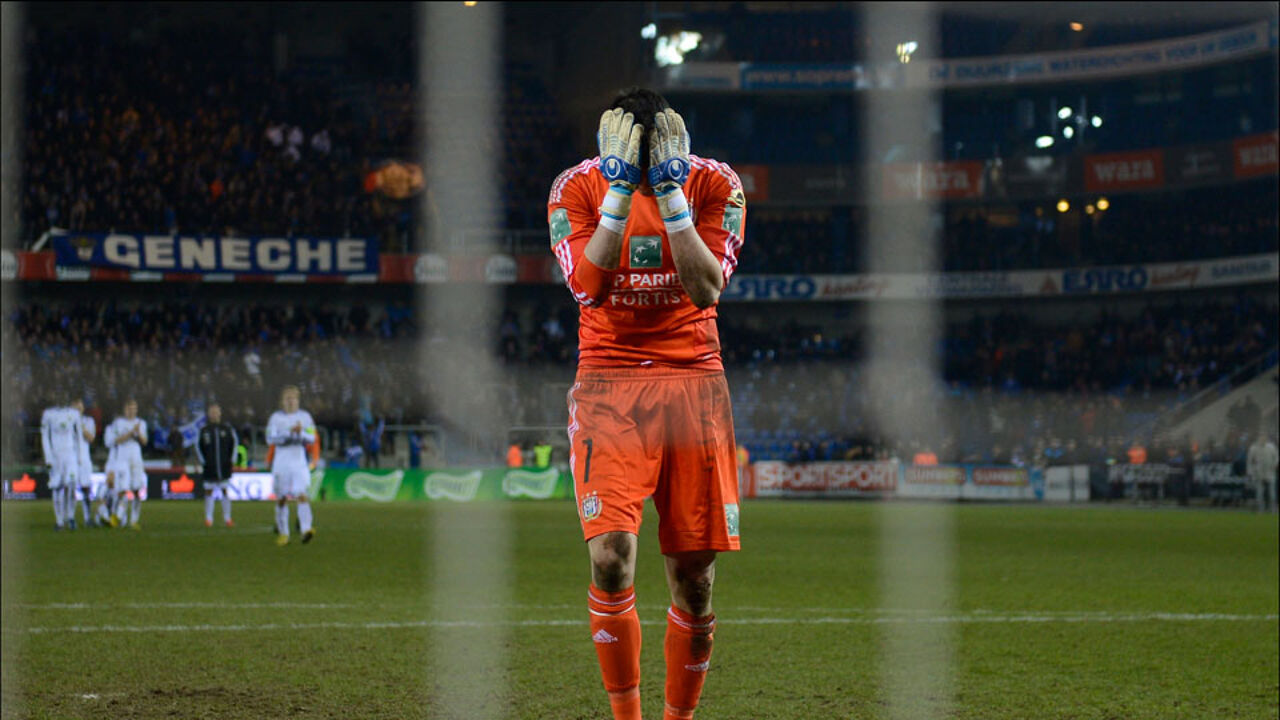 KRC Genk were the first team to qualify for the Belgian Cup Final yesterday. Having lost the first leg in Anderlecht 1-0, it was Genk's top scorer Jelle Vossen who pulled one back for the Limburgers in the return match: 1-0 and both teams went into extra time.
By that time, Anderlecht had lost striker Dieumerci Mbokani with a red card (photo) and many agreed that this could have been the turning point. Mbokani is dubbed "Dieu" or "God" because he has the ability to decide a match out of the blue with a "divine intervention" due to his talent and technique.
Anderlecht had the best chances in extra time, but no team scored, so it was down to penalties to decide who would play the final on 9 May in Brussels.
Anderlecht have built a very bad reputation this season when it comes to penalties, missing several in the league. However, the Brussels team had several opportunities to come out on top this time, after their goalkeeper Silvio Proto stopped 3 Genk attempts. However, things went wrong for him at the 19th (!) penalty kick. This one was to be taken by Proto, but his shot went over the goal mouth. His colleague, Genk's Laszlo Köteles, had the opportunity to finish the job and beat Proto, allowing Genk to take the penalty series 7-6.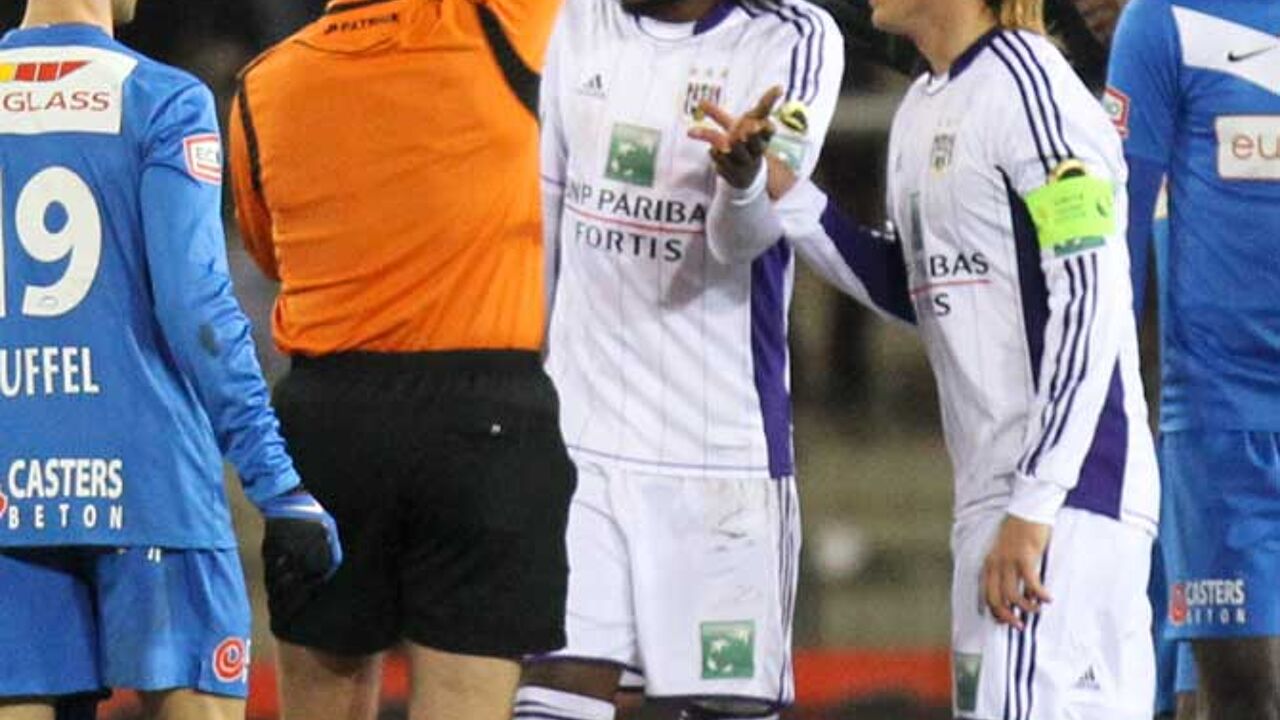 "This was my first and my last penalty"
As both teams had to take 10 penalties before the epilogue came to an end, players who didn't really want to take a penalty were forced to do so anyway. One of them was Silvio Proto, who completely missed his shot. "It was the first time I took a penalty and it will definitely be the last time. Just before firing, I saw the goalkeeper move and I changed my mind at the very last moment. Anyway, it's my task to stop penalties and not to convert them", the goalkeeper told Het Nieuwsblad.
Cercle Brugge on their way to the final
In the other semi-final, KV Kortrijk and Cercle Brugge played their first leg in Kortrijk on Sunday afternoon. Cercle Brugge, on the verge of being relegated from the top flight, managed a major surprise by taking it 1-2 after trailing 1-0. On 27 March, the return match takes place in Bruges.