European Commission annoyed about 4G delays
The European Commissioner for Digital Agenda Neelie Kroes (top photo) has expressed her grave concerns about delays in rolling out the 4G network in the Brussels-Capital Region. Monday's edition of the daily 'De Standaard' reports that Ms Kroes wrote in a letter to the Belgian Permanent Representation to the European Union that Brussels' approach to 4G is "damaging the economy without protecting the population."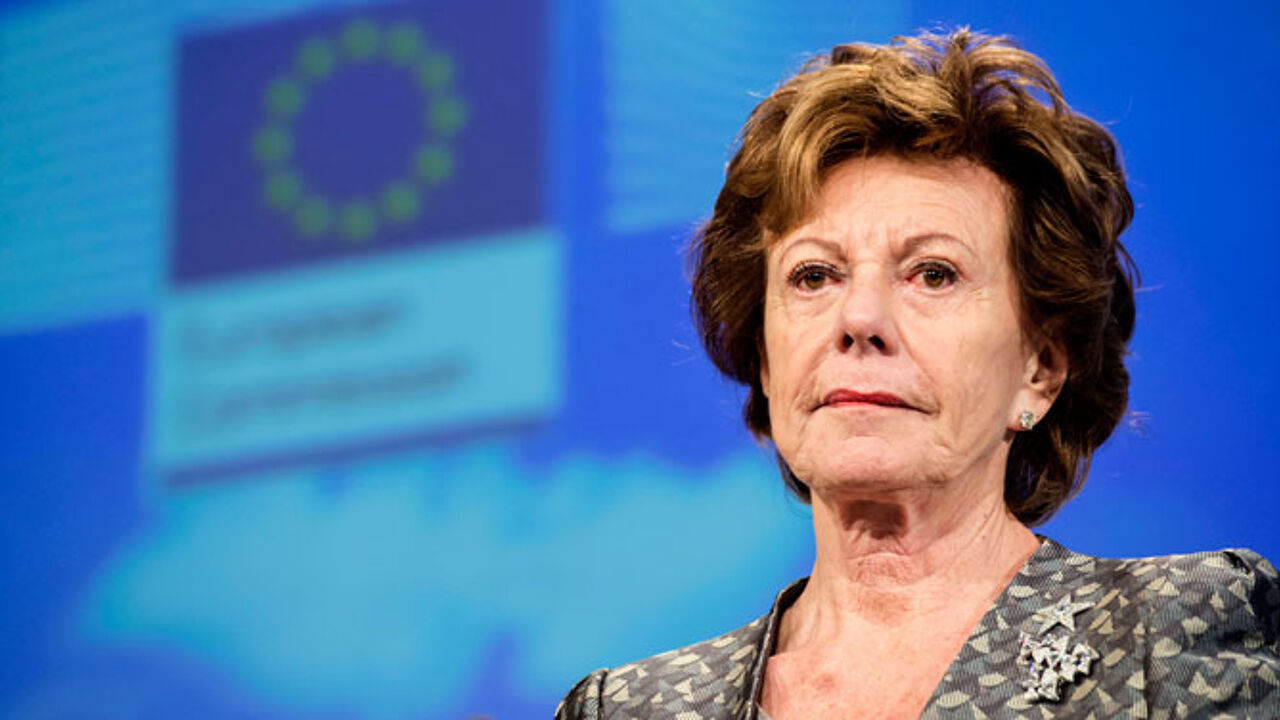 The Dutch European Commissioner is particularly critical about the rule that limits mobile phone mast power to 3 volts per metre. This is insufficient to allow the mobile network operators to roll out an effective 4G network in the capital.

Recently Ms Kroes announced that the European Commission is to invest 50 million euro into the development of a 5G mobile communications system.
The commissioner's spokesman told the paper that "We firmly believe that Brussels' approach is damaging the economy without protecting the population."
Ms Kroes' letter was sent on 14 February and was then forwarded by the Permanent Representation to the Brussels Environment Minister Evelyne Huytebroeck (Francophone green, photo).
In the letter Ms Kroes questions "the objective reasoning for the exceptional low mast power restrictions in the Brussels-Capital Region".
The Brussels Capital Region's restrictions on mobile phone mast power are just about the strictest in the world and far stricter than both the EU and the World Health Organisation recommend.
Ms Huytebroeck has already come under fire about the mast power restrictions from among others the boss of Belgium's biggest telecom company Belgacom, Didier Bellens.
The Brussels Environment Minister has been looking to find a solution that would allow 4G to be rolled out in the capital without raising the mobile mast power restrictions.