Rush-hour misery on Monday morning
Commuters faced long delays on their drive into work on Monday morning after an accident caused near grid-lock on the Brussels orbital motorway and the Brussels-bound carriageway of the E40 motorway that stretches from the coast to the capital.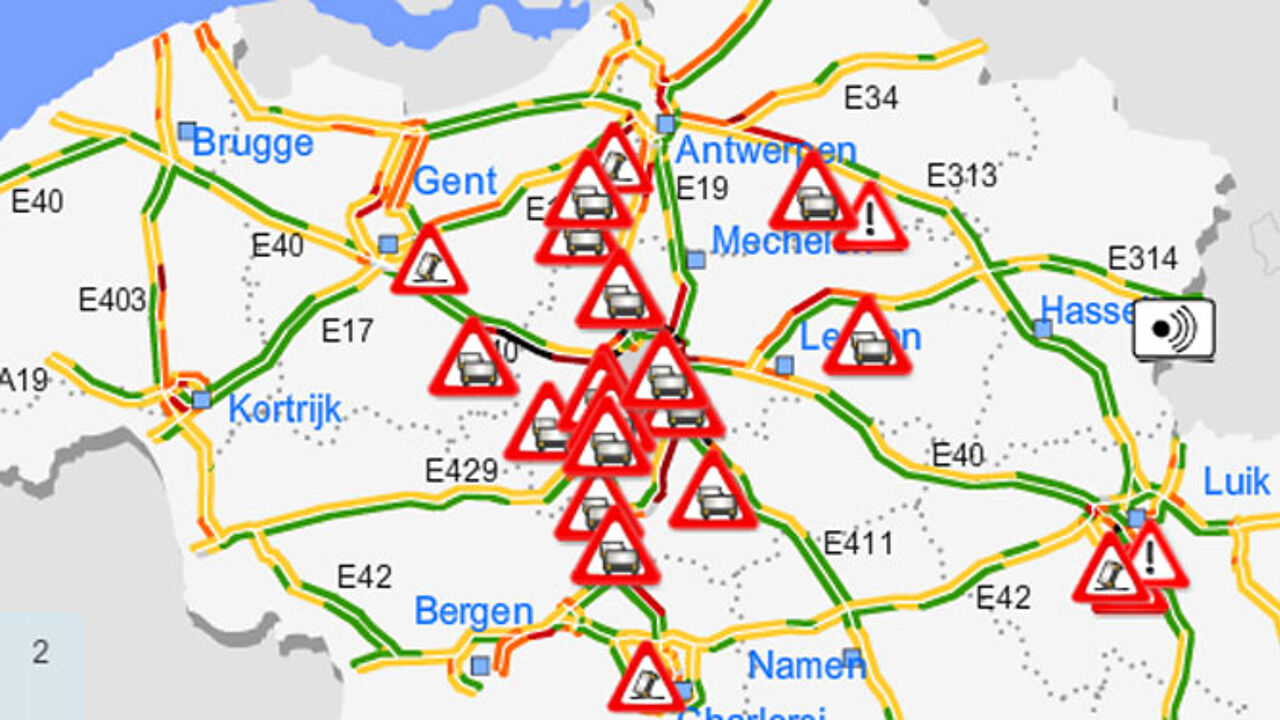 The accident happened on the Brussels orbital motorway near to the Jette intersection just after 6am. Three cars and two trucks were involved; closing the middle and left-hands lanes of what is one of the country's busiest roads.
Two people were slightly injured in the smash that added around two hours to the journey times of those unfortunate enough to be travelling on the Brussels orbital motorway during Monday morning's rush hour.
The damaged vehicles were removed from the accident scene at around 9am. However, it took some considerable time before the jams finally cleared.
The accident also caused severe delays on the Brussels-bound E40 and the A12.
Average driving times from Ghent to Brussels more than tripled to some three hours. There were also jams on the eastern section of the E40 between Leuven (Flemish Brabant) and Brussels.