Finance Minister Vanackere resigns
The Belgian Finance Minister Steven Vanackere (Flemish Christian Democrat) has announced his resignation. Mr Vanackere, who is also a Deputy Prime Minister in Elio Di Rupo's Federal Government, made the announcement at a press conference on Tuesday morning. Mr Vanackere has come under pressure in recent weeks due to the controversy surrounding the deal between the Christian Workers Movement ACW (of which he is a member) and the state-owned Belfius Bank over stocks.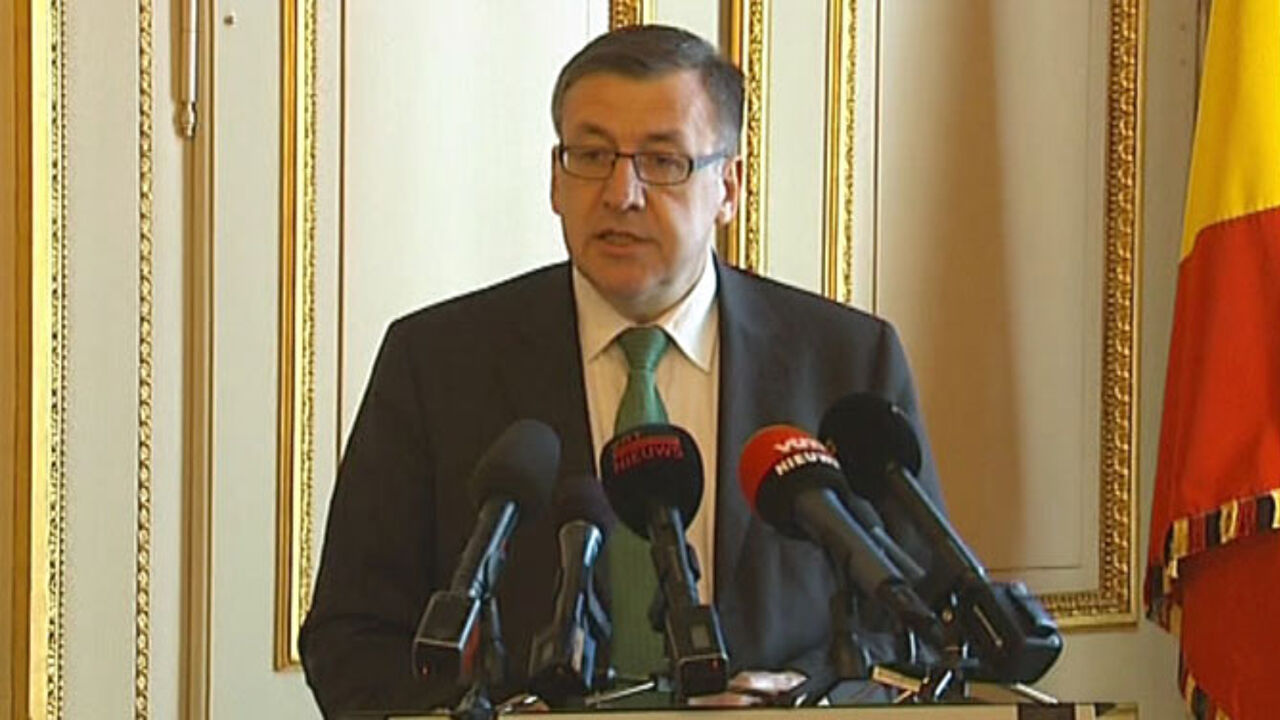 The Finance Minister came under pressure as it was not clear what, if any was his role in the affair.
Many commentators say that Mr Vanackere communication skills could have been better over the past few weeks.
It is not yet know who will take over his duties as Federal Deputy Prime Minister and Finance Minister.
Mr Vanackere is keen to stress that his conscience is clear and that he has always given his all.
Speaking at the press conference, Mr Vanackere said that "The unjust insinuations and allegations" surrounding ACW have made it impossible for him to carry on.
"I want it all to stop. This climate of mistrust is hindering me in my work and is not in the national interest. It is also not in the interest of my party and I'm also prepared to admit that my resilience has been exhausted."
"I feel that the doubts about my ethics that have arisen because of my political convictions are very unjust. This explains why I have taken this decision myself, despite the encouragement and support that I have continued to receive from the leadership of my party, my colleagues and the rank and file." 
Who is Steven Vanackere?
48-year-old Steven Vanackere was born in Wevelgem in West Flanders. He started his career as a banker with the then Kredietbank (now KBC) before moving to the Christian Democrat party's think tank CEPESS.
He worked for the then Brussels regional minister Jos Chabert from 1991-1999, before taking on a post as second in command at the Brussels public transport company MIVB.
He stayed with MIVB until 2005. Mr Vanackere was elected to the Flemish Parliament for the Brussels constituency in 2004 and became Flemish Minister for Welfare, Family and Health in 2007.
Mr Vanackere moved to the Federal Government at the end of 2008 where he took on the post of Deputy Prime Minister and Minister for the Civil Service, state-owned companies and institutional reform.
He became Foreign Minister in 2009 and Finance Minister in the Di Rupo government from 6 December 2011. As Mr Vanackere was elected to serve in the Brussels Regional Parliament it is likely that he will now take up his seat there.