Vanackere hands over the baton
The formal handover of power between Steven Vanackere and his successor as Finance Minster Koen Geens took place on Wednesday. The former and the new Christian democrat member of Belgium's Federal Government and Mr Vanackere's successor as the party's Deputy Prime Minister Pieter De Crem enjoyed a press moment at the offices of the Federal Finance Minister in Brussels.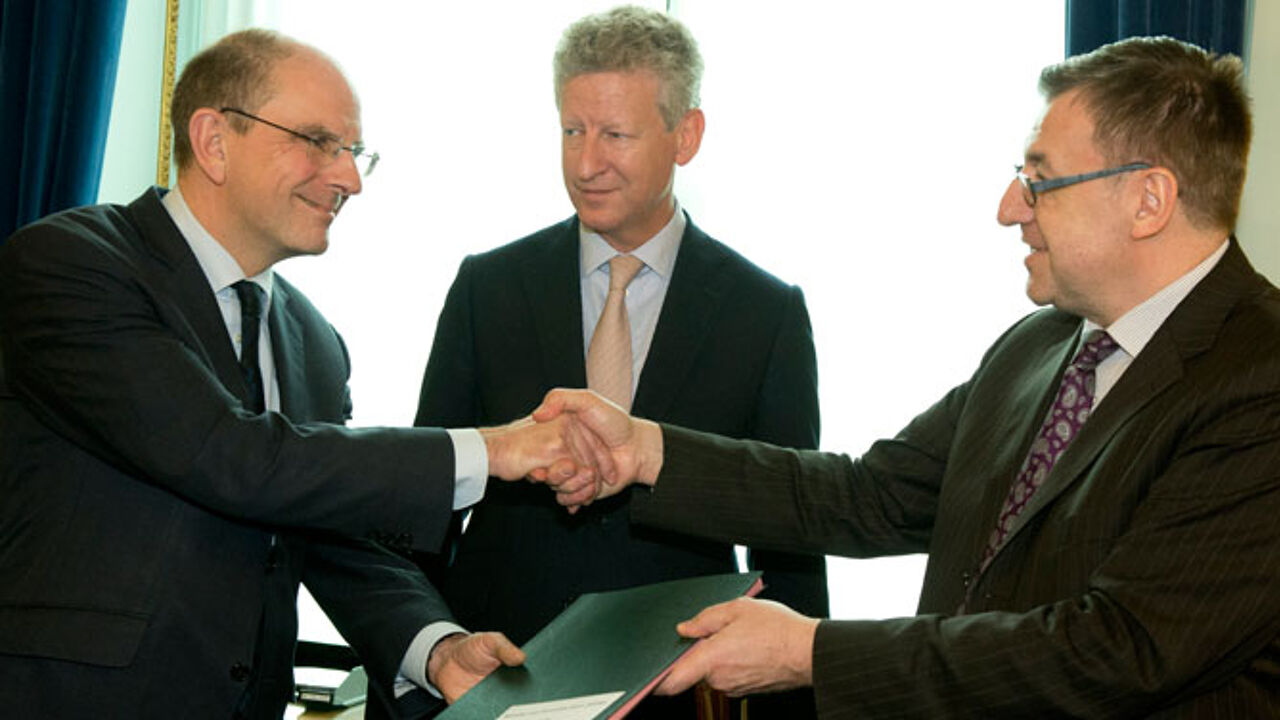 It was at around 11pm on Wednesday morning that Steven Vanackere symbolically handed over some files and the keys to his office to his successor. He also handed over the minutes of the last inner cabinet meeting to Mr De Crem and the minutes of the last Euro Group meeting to Mr Geens.
Steven Vanackere then wished his successors all the best and said that he had every confidence in them.
Speaking after the handover of power, De Crem said that he would continue to defend the interests of the Christian Workers' Movement ACW at the cabinet table. U
nlike Mr Vanackere, Mr De Crem is perceived as coming from the right of the Christian democrat party due to his links with the small business association Unizo.