Minke whale washed ashore on Nieuwpoort beach
A common minke whale drifted ashore on the beach in the Flemish seaside resort of Nieuwpoort on Sunday.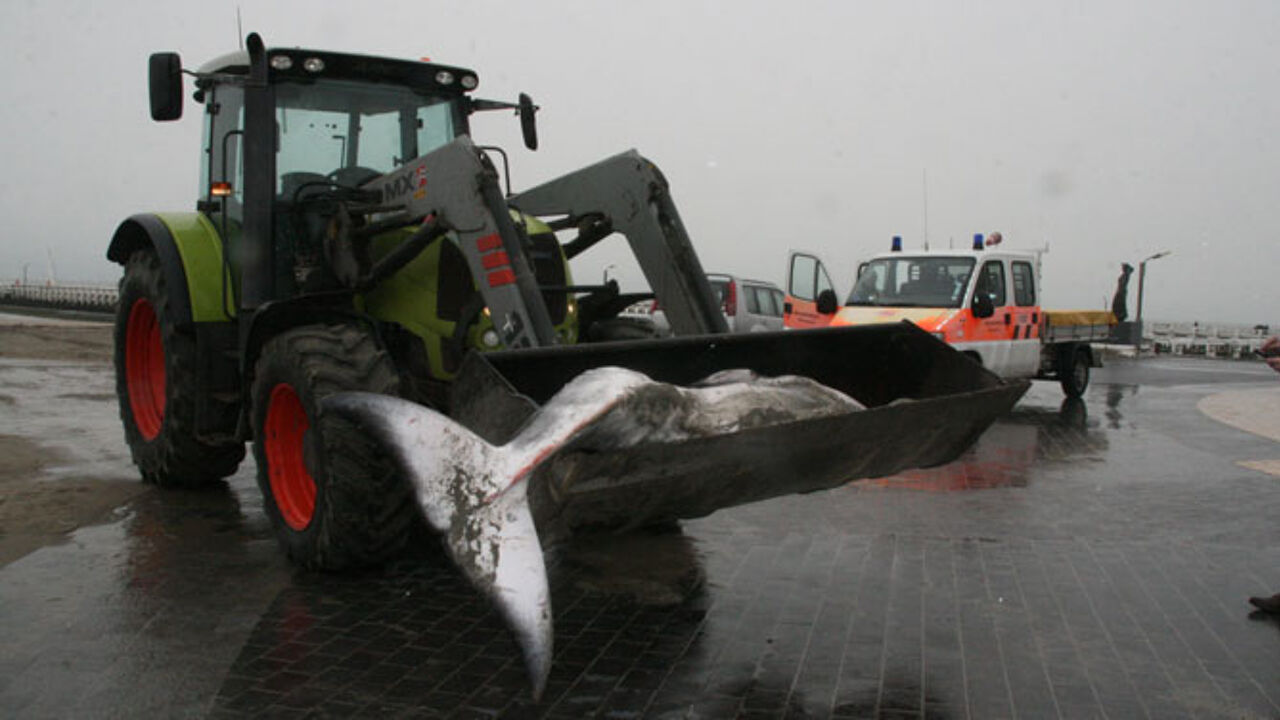 The animal that brought large crowds to the beach died shortly afterwards.
The remains of the whale have already been removed and are being taken to Ghent University where it will be the subject of research.
The minke whale measured 4 metres and weighed over 400 kilos.