1,600km of jams as a result of the snow
The heavy snowfall led to 1,600 kilometres of traffic jams on Belgian roads on Tuesday morning. Gritters will be out and about all day, but it's clear there will still be some problems during the evening rush hour.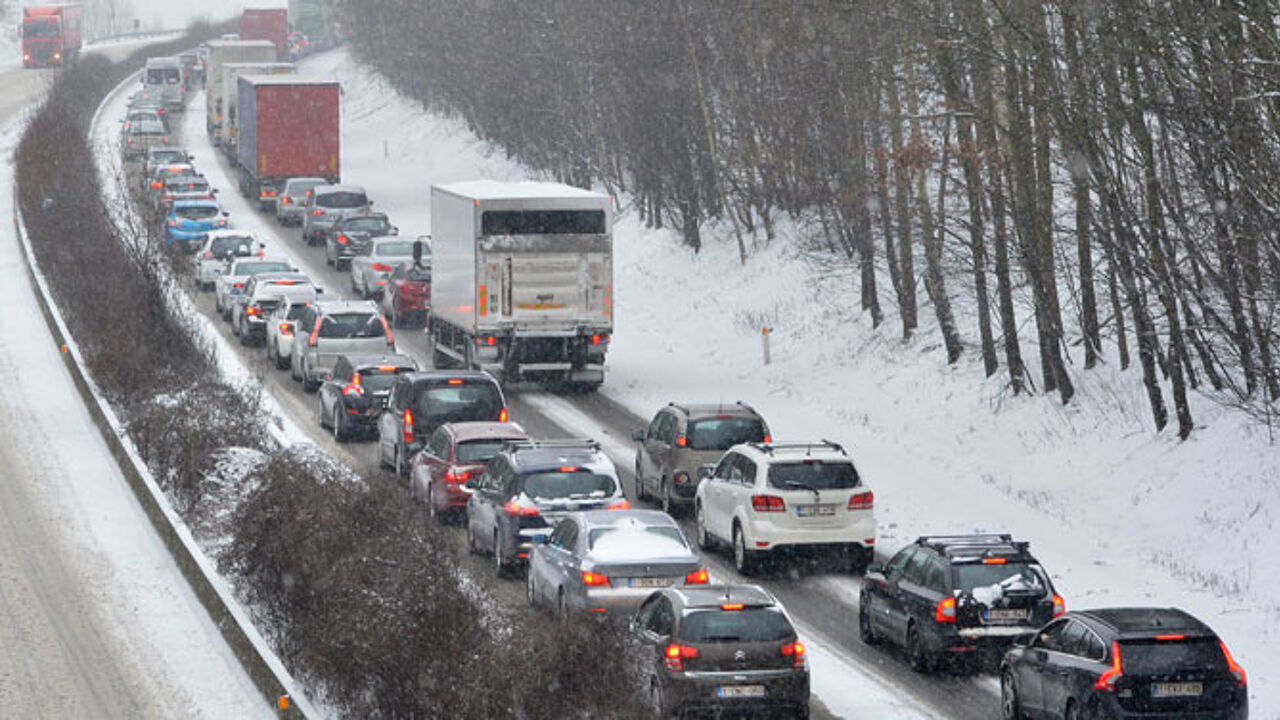 The snow has stopped in East and West Flanders and a ray of sunshine is reported from the coast.
Over 1,400 tons of road salt went on the roads overnight and this morning. The country's 315 gritters were all sent out too.
1,600km of jams materialised at the height of the problems. This is more than the 1,300km record in February. Hajo Beeckman of the Flemish Traffic Centre: "500km are genuine jams. The rest is slow-moving traffic as a result of the slippery conditions and poor visibility."
On the motorway drivers managed speeds of 50km/h, but that is classed as a jam too.
There are reports of accidents across the country. It remains treacherously slippery and trucks jack-knifed here and there also struggling to head onto bridges in places.