All rail traffic to and from Brussels suspended
Heavy snowfall has resulted in atrocious weather conditions in many places and traffic chaos on roads across the country. Journey times on motorways into the Belgian capital are a lot higher than usual.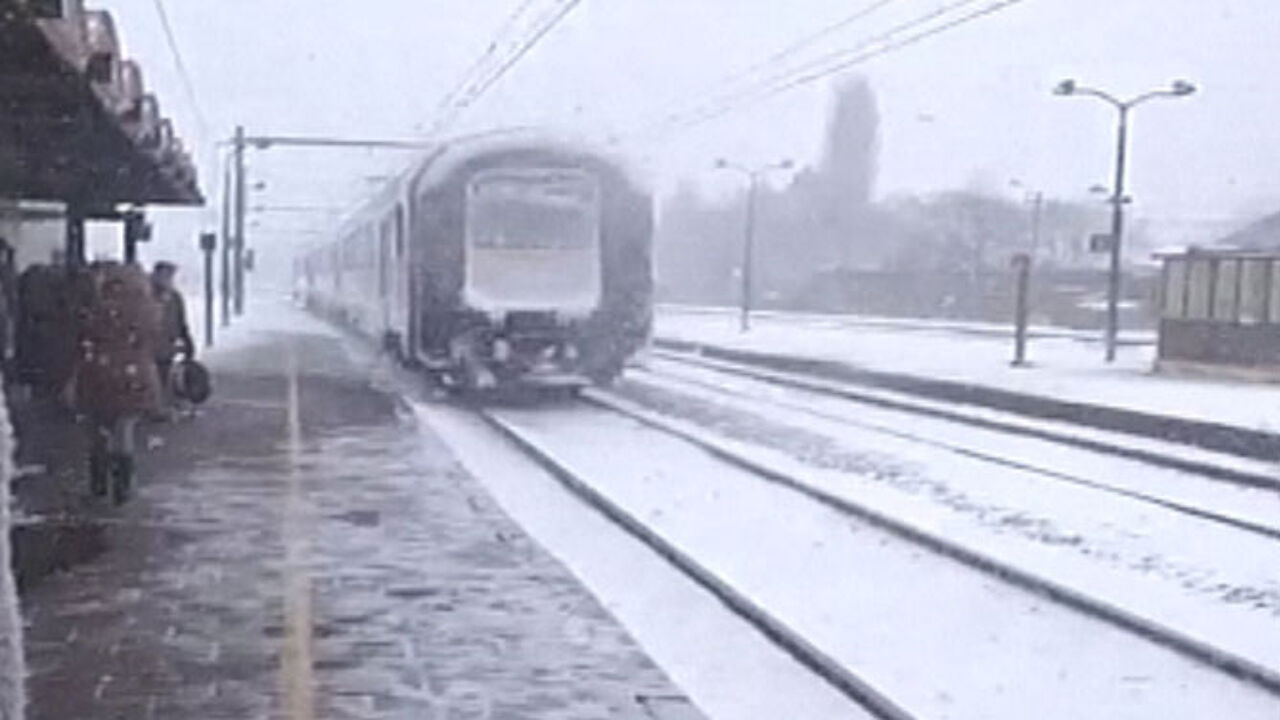 The gritters are out and about and gritters are driving three abreast to free up the motorways. The Ghent Kortrijk motorway is being treated in this way. It is a similar situation in the Vilvoorde and Antwerp areas.
Shortly after 10am over 700km of traffic jams were reported on Belgian roads. In Brussels several road tunnels had to be closed.
The bad weather and slippery roads resulted in a spate of road accidents across the country. Often smashes result in little more than material damage due to the low speeds.
Our coastal province, West Flanders, too has been affected by the snow. It's practically impossible to get through on many roads in smaller municipalities. Many commuters decided to stay home and are often working from home too.
Flemish Transport Minister Hilde Crevits (Christian democrat) told VRT Radio: "We can't do much about the wind and the snow, but I do have the impression that all services are working together very smoothly."
The situation on the railways is little better. Shortly before 11am we learnt that all rail services in and out of the Belgian capital had been suspended.
Thomas Baeken of Infrabel: "Our snow crews are trying to de-ice the points, but the minute one set of points is de-iced the previous one gets blocked by snow again. We are struggling to cope."
Eurostar is urging passengers to postpone their trip. Eurostar services are coping with multifarious delays in Belgium and northern Belgium. All Thalys traffic is at a standstill.
Domestic rail traffic is most affected in East Flanders. Rail traffic between Deinze and De Panne is at a standstill too after the wind piled up the snow to a height of 1.5m in places. A number of train locomotives have broken down. Elsewhere the points are frozen.
The airport of Liège was closed for a while but reopened by noon. There are big delays at Charleroi too. Flights from Brussels Airport too are badly affected by delays.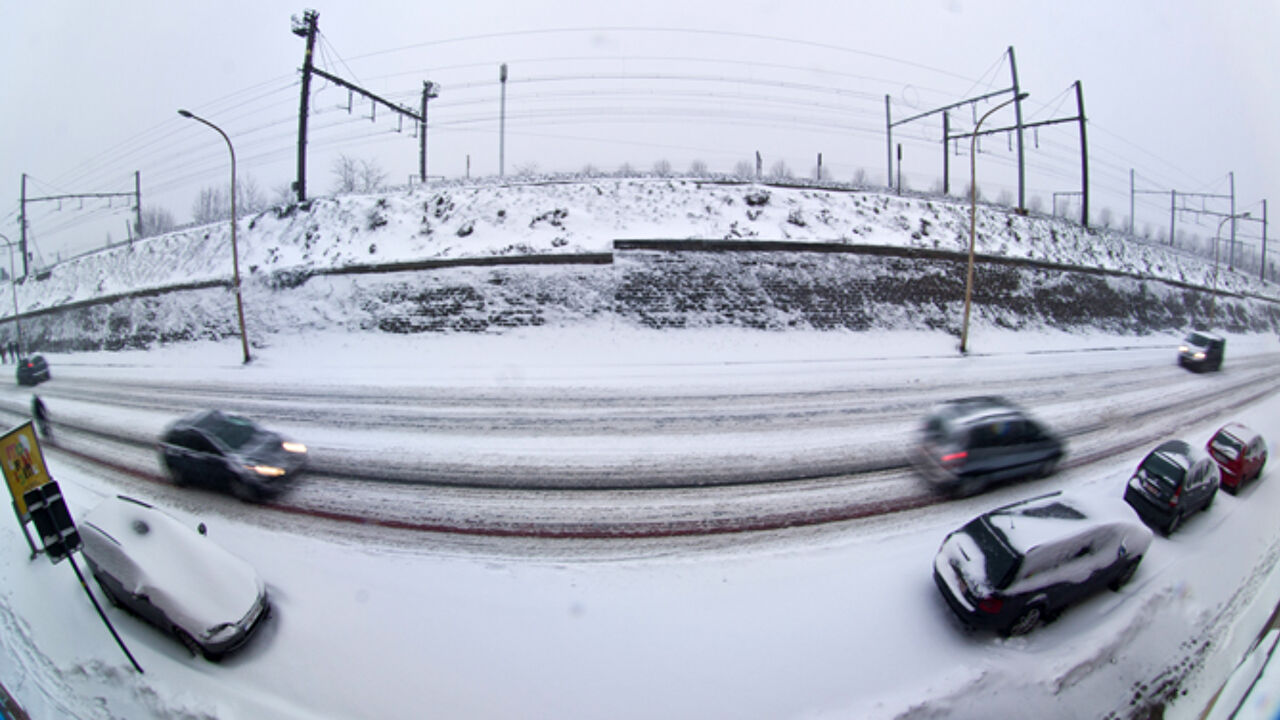 Public transport too is taking a hit. In Ghent a tram derailed. In Brussels the local transport company MIVB has suspended several bus and tram lines. There are reports that there are no buses to be had in the centre of Brussels. The MIVB says it is providing a limited service with some bus routes curtailed. Most buses are not servicing the city centre. The metro is subject to delays.
The Flemish local transport company De Lijn is struggling too. Delays of up to an hour - one and a half in places - are no exception.
In Wallonia the local transport company TEC too is at a standstill.
The bad weather is affecting all. The Inner Cabinet that was supposed to meet at 9:30 in connection with the budget talks was delayed by half an hour. The trial of Kim De Gelder too failed to start on time in Ghent this morning.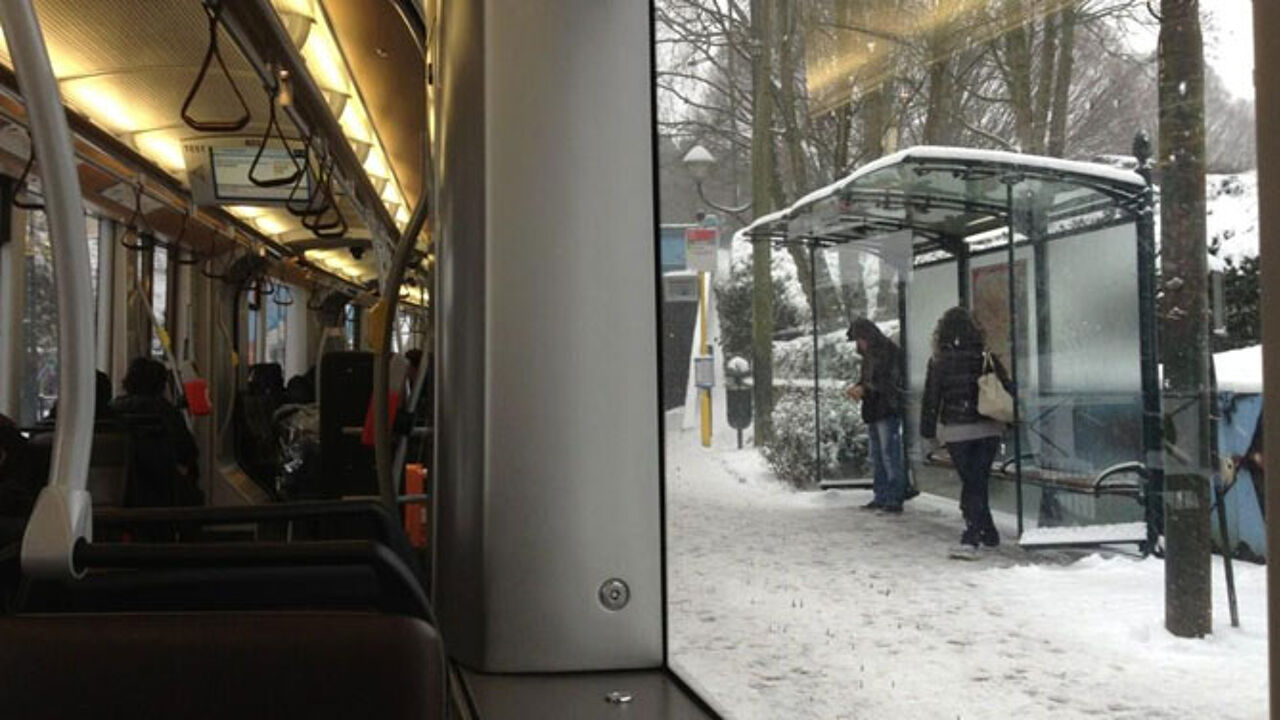 The American embassy in Brussels has closed as a result of the snow. An embassy spokesman told the VRT: "The extreme weather conditions mean that our staff is not getting to work. It has happened before, but very rarely. On Wednesday all embassy services should be up and running again."