Transport situation eases as snow stops
By Tuesday afternoon public transport services started to return to normal across Belgium after the blizzard conditions that affected most of the country on Tuesday morning.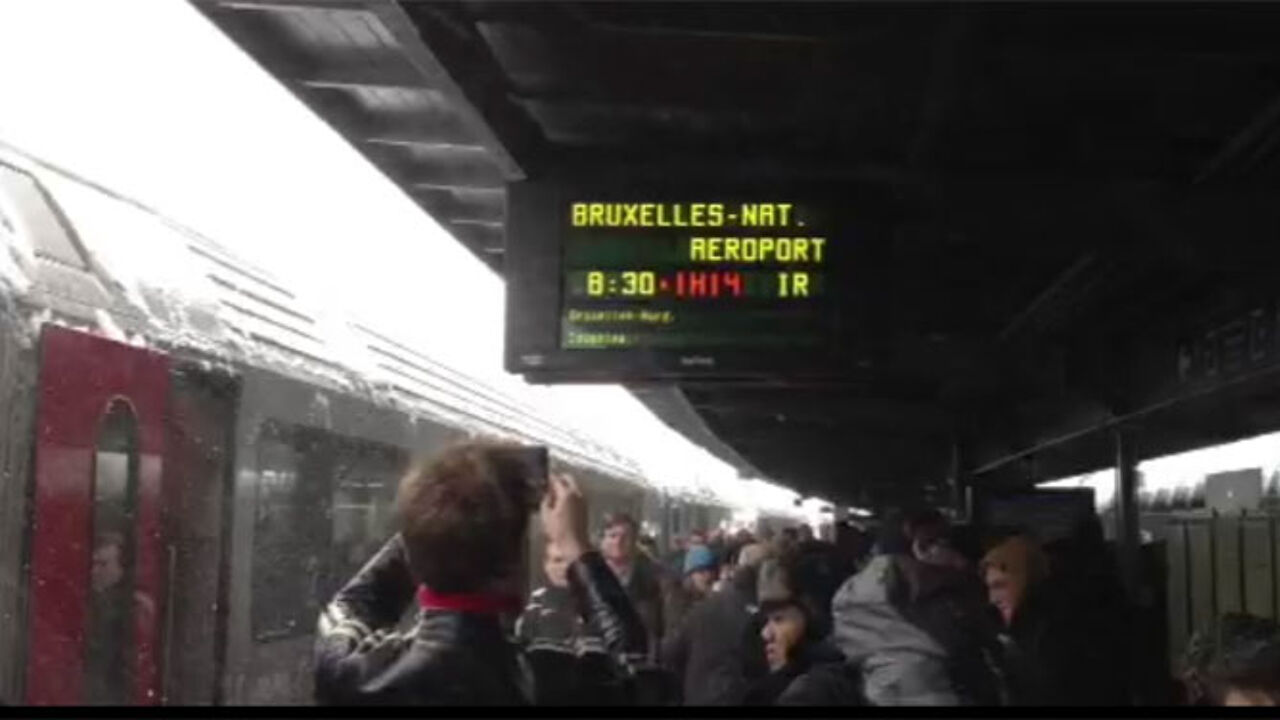 Rail services suffered the greatest challenge. By 11am practically all rail services in and out of Brussels were at a standstill. Train services have resumed, but there are still big delays.
The rail companies are doing their utmost to ensure that they can deliver a better service during the evening rush hour, but the travelling public is being warned to expect delays.
Bus services operated by the Flemish local transport company De Lijn too are experiencing problems. For the latest update please consult their English language website delijn.be.
In Brussels the local transport company MIVB too battled against the elements. Metro services are running more or less to schedule as are the trams, but buses are still subject to delays. Some lines are still suspended.
There was limited disruption at Brussels Airport. There are some delays as planes need to be de-iced first. Many passengers struggled to get to the airport too.
There is major disruption at Charleroi where planes have to wait because of the poor visibility. Arrivals are being diverted to Brussels.
Liège Airport is back open again.