Unions protest ahead of EU summit
Several thousand trades' unionists are protesting in Brussels ahead of the European Union's Spring Summit that begins on Thursday afternoon. The protest is against the austerity measures imposed by the European Commission on member states.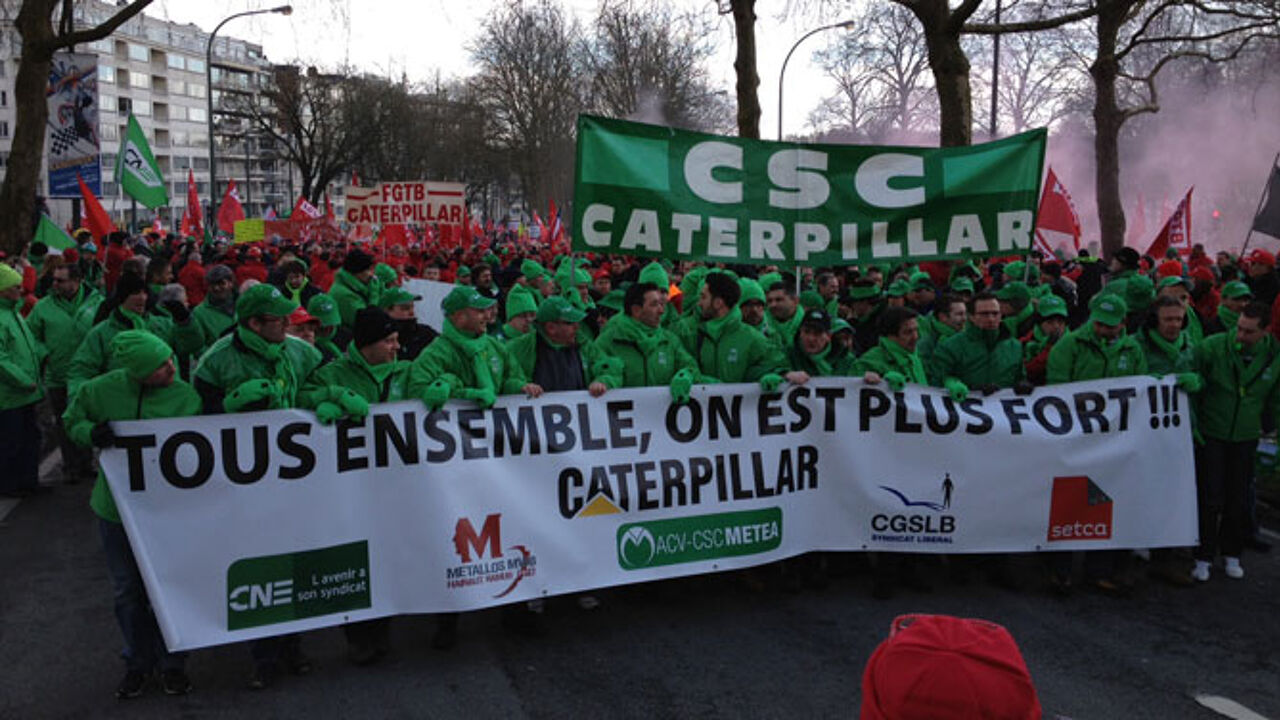 There is a large delegation from the Caterpillar factory in Gosselies, near Charleroi (Hainault). Recently, Caterpillar announced 1,600 job cuts at the plant, which is in an area of already high unemployment.
Most of the Flemings taking part in the demonstration come from the doomed Ford plant in the Limburg town of Genk.
A total of around 5,000 protestors are taking part. A rally in the Jubelpark follows the demonstration.
The European Summit starts late on Thursday afternoon in the European Council building Justus Lipsius.