Carrefour recalls tinned spaghetti
The French-owned supermarket chain Carrefour has recalled tins of its own brand Carrefour Discount spaghetti bolognaise sold at its stores here in Belgium. The retailer says that it is doing so as a precautionary measure as the tinned ready meal may contain pork, while beef is listed as the only meat ingredient on the label.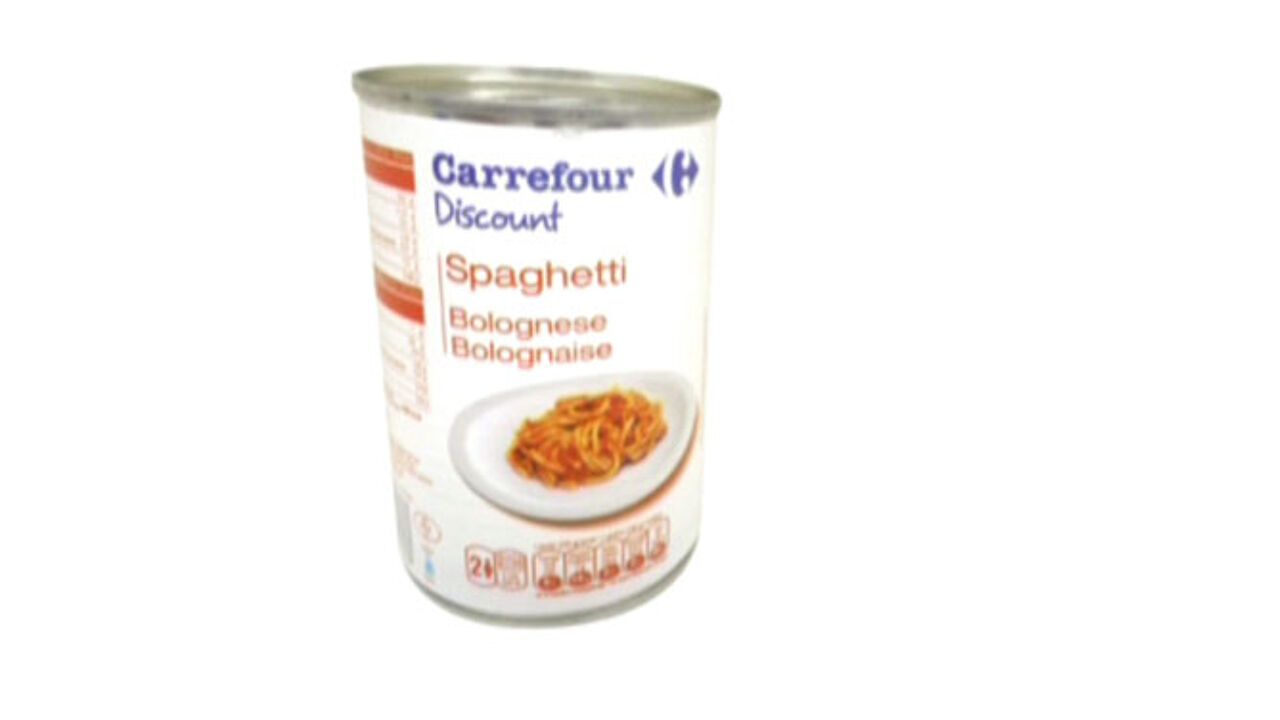 The tins that are being recalled are Carrefour Discount 415g. They have the bar code 5400101011786.
A report by the consumers' association Test-Aankoop suggested that the spaghetti sauce in the tins may contain pork rather than just beef as listed on the label.
Carrefour immediately had tests carried out on samples of the spaghetti sauce, as well as carrying out an audit of the supplier of the meat. This was to ascertain the origin and the traceability of the meat supplied.
A spokesman for Carrefour told journalists that "We are waiting for the results of DNA analysis that is currently being carried out in order to check whether the information in the report is correct."
Although, the possible presence of pork in the spaghetti sauce poses no threat to public health, the supermarket chain is still recalling the product.
Anyone that has bought the tinned spaghetti can return it to their local Carrefour store.